In record time we have our Halloween costumes prepped and ready to go! We've had unseasonably gorgeous weather this month and I've just felt too guilty to be inside sewing knowing these warm sunny days will be a thing of the past all too soon. We finally got one rainy morning and I grabbed the opportunity to do a little peaceful sewing of the Peanut's costume. A project that has been hanging over my head for a while now.
So here she is, my Super Helper!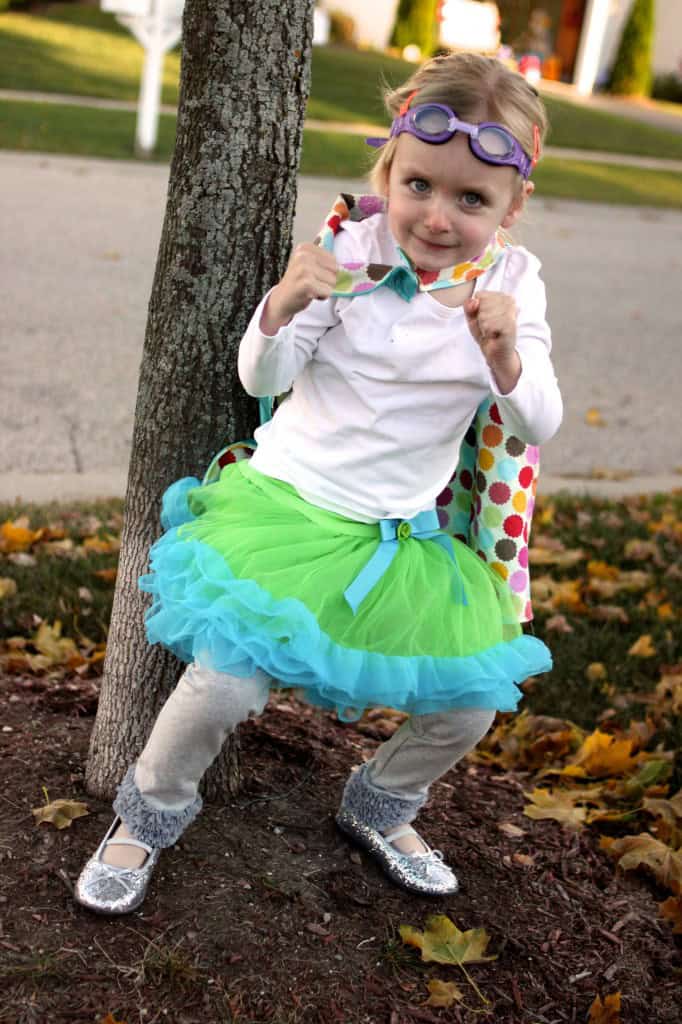 The Peanut has been such an awesome big sister in her own special manner this year. She is Mommy's "Super Helper" in more ways than one. Super Helper fetches diapers and burp cloths, gathers pacifiers, washes bottles, and now recently entertains the baby and makes her laugh in a way no one else can.
It made just so much sense that Super Helper deserved her own cape. We invented the rest of the outfit to be as outlandish and girlie a superhero as we could dream of--I didn't want her being mistaken for WonderWoman or Super Man.
She is her own unique superhero and I'm so grateful that Super Helper was here to save many a day this year!