Woah, Nelly! Sorry about that unexplained absence last week. I did indeed play with fabric after posting my little summer guilt project. Unfortunately, that fabric cutting session ended quickly after a violent swipe to my left thumb. No stitches or hospital trip were necessary, but don't think I didn't consider it. So much for playing with fabric for a while! I'm too scared to even look at my rotary cutter right now.
So back to the camera I went.
A little update on my stock photo adventures: Things are coming along really nicely. I've sold 11 photos so far and I continue to be shocked that it is actually working. Early last week, my portfolio had 27 images in it. I need to hit 50 in order to apply to be an exclusive contributor to the agency, which means my efforts become more profitable.
I finally decided to buckle down and reach that number. I spent three afternoons in a row doing photo sessions of food images and completely lost track of the days. But, I'm up to 44 images now and waiting on my latest submission for approval which will hopefully put me over the top.
As I was working, I couldn't help but laugh over my set-up. I realized, it is time to pull back the curtain and let you take a peek at how my images come to be: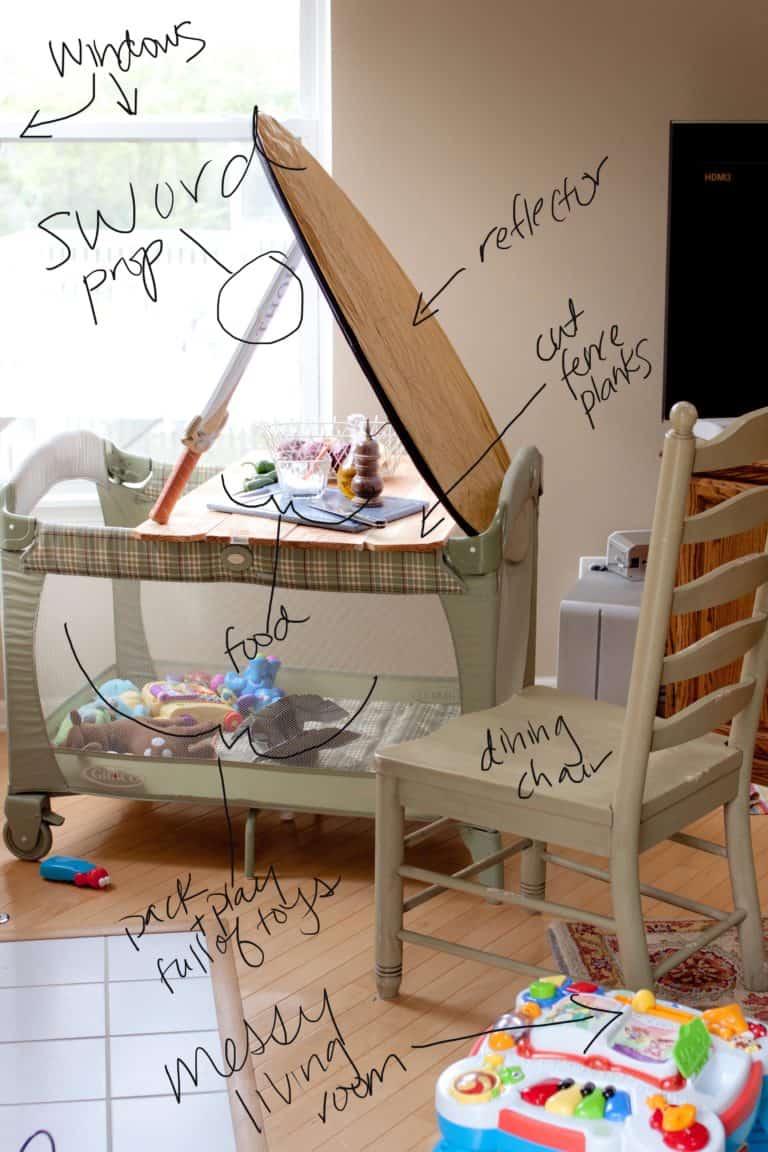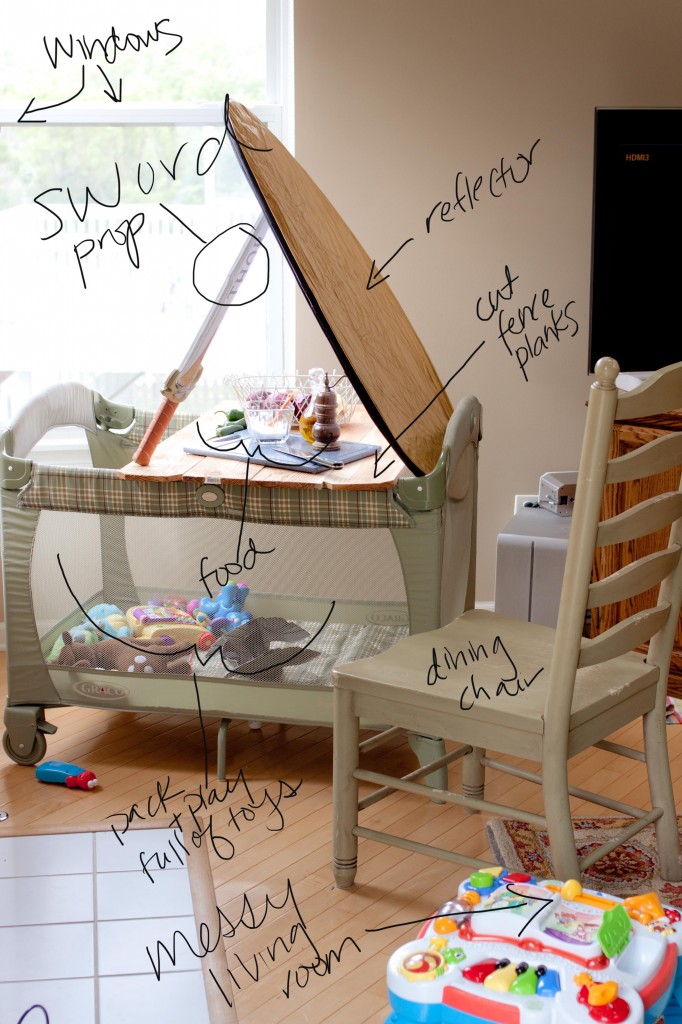 This is my fancy studio. Aren't you impressed?
Wait, what's that? Why yes, that IS a Pack and Play baby pen.
Oh that? Why yes, that IS a sword of Thor being used to prop up my reflector.
Can you tell a mommy is making do with what's she's got?? Key word here: resourceful.
I bought two fence planks at Home Depot and had the friendly gentleman there saw them in half making 4 short planks. I lay them across the top of the Pack and Play near the window where we get the best light in the afternoons. I use that chair to stand on when I want a bird's eye view shot straight down at the food.
What you don't see is our fireplace mantle that serves as lens shelf, prop queue, and camera holder just to the left: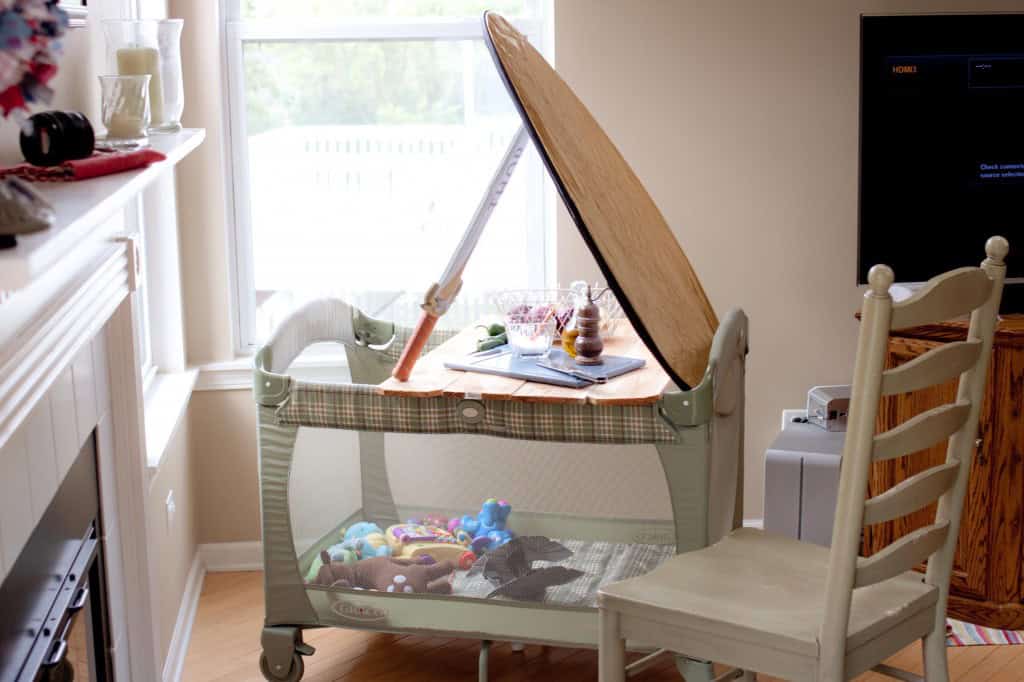 One of the best parts is how it all breaks down for storage. I put the planks in the garage, fold up the reflector and stash it in my china cabinet, and put everything else back in the kitchen where it belongs.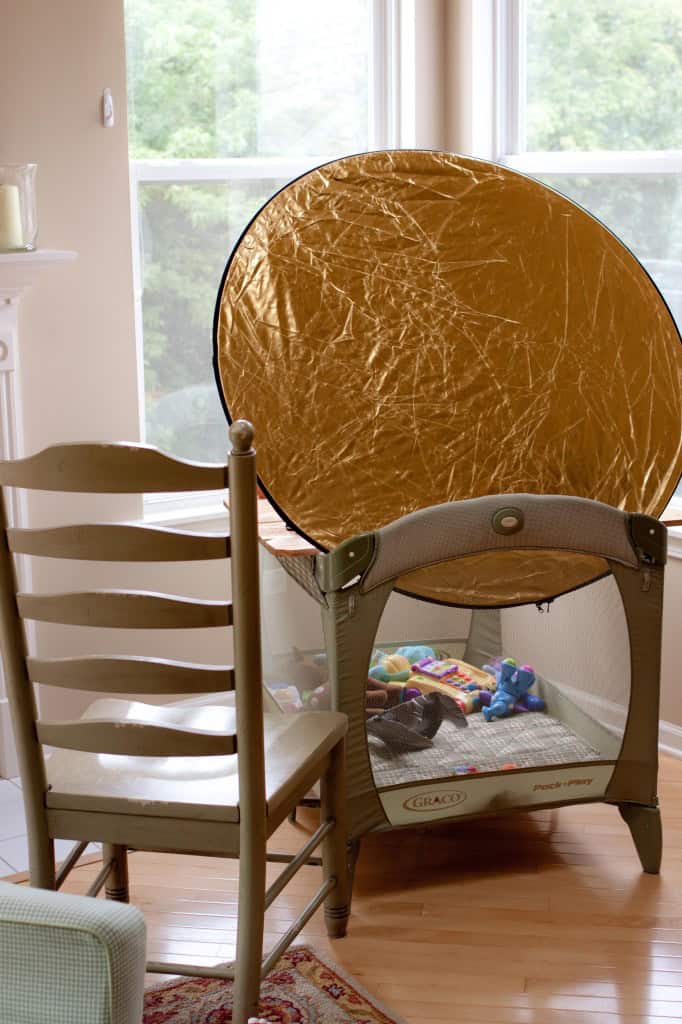 And with this fancy dancy set-up and very basic gear, I was able to capture these: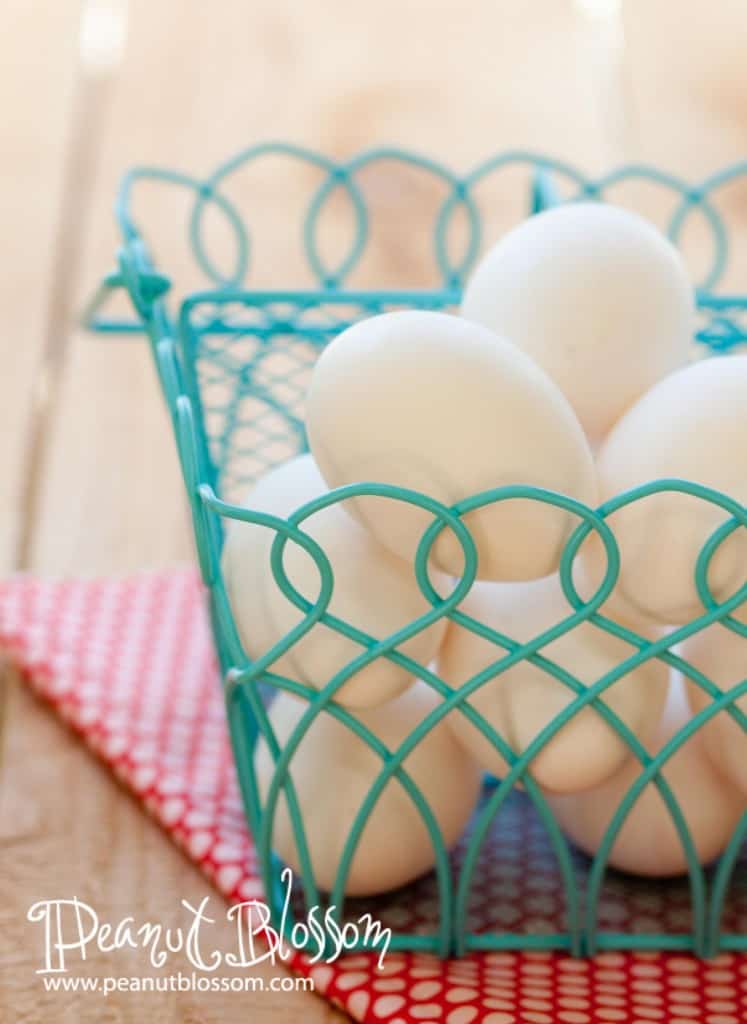 My favorite thing about photography?? Being able to crop and edit out a messy background!! I giggle to think of the professionals buying my images taken on top of a baby crib. If they only knew. . .
One thing I did notice, though: the length of time it takes for them to approve my submissions has gone way down. I've also had an odd surge in photo sales. I'm guessing my images rank higher in the search engine all because of how active my profile page has been. 41 of you have "liked" my profile page with the Facebook button. I can't see who has done it, but Thank You! to each of you who have.
If you'd like to help support and encourage my efforts, I'd love if you'd take a second to "like" my portfolio page if you haven't already. You can view it here. Whether it's voodoo magic or the real deal, it makes me smile to see that number every time I log in.