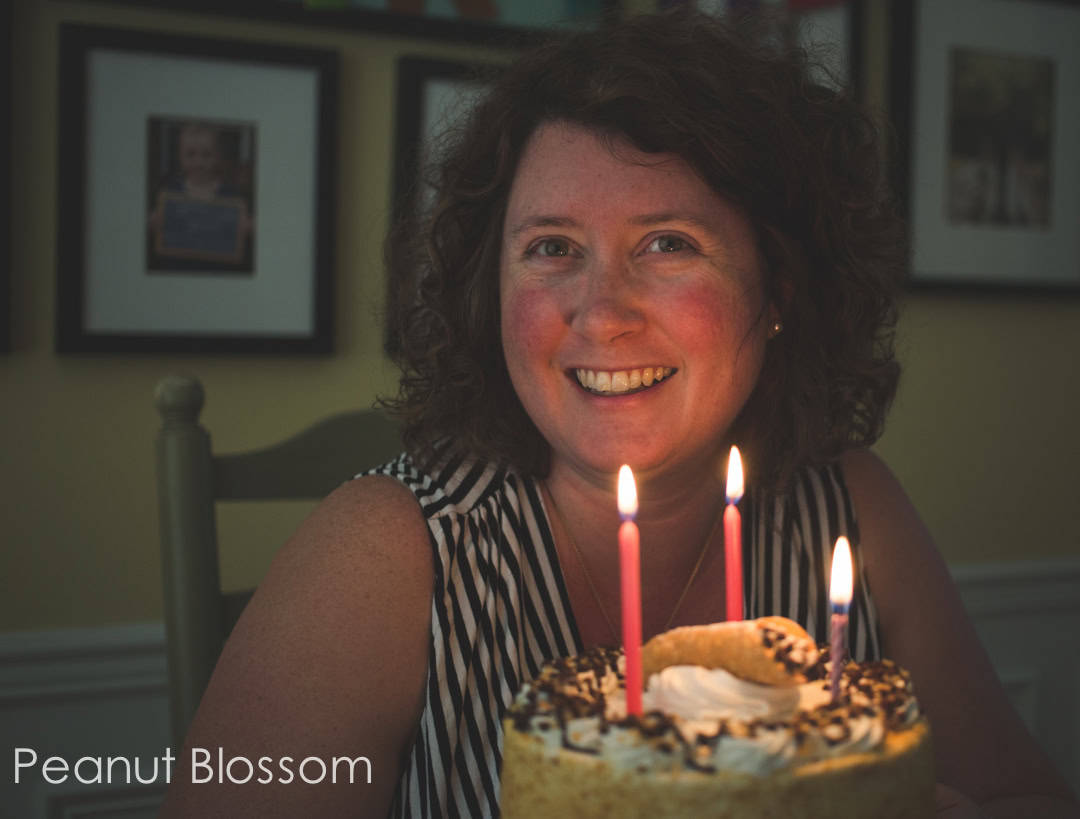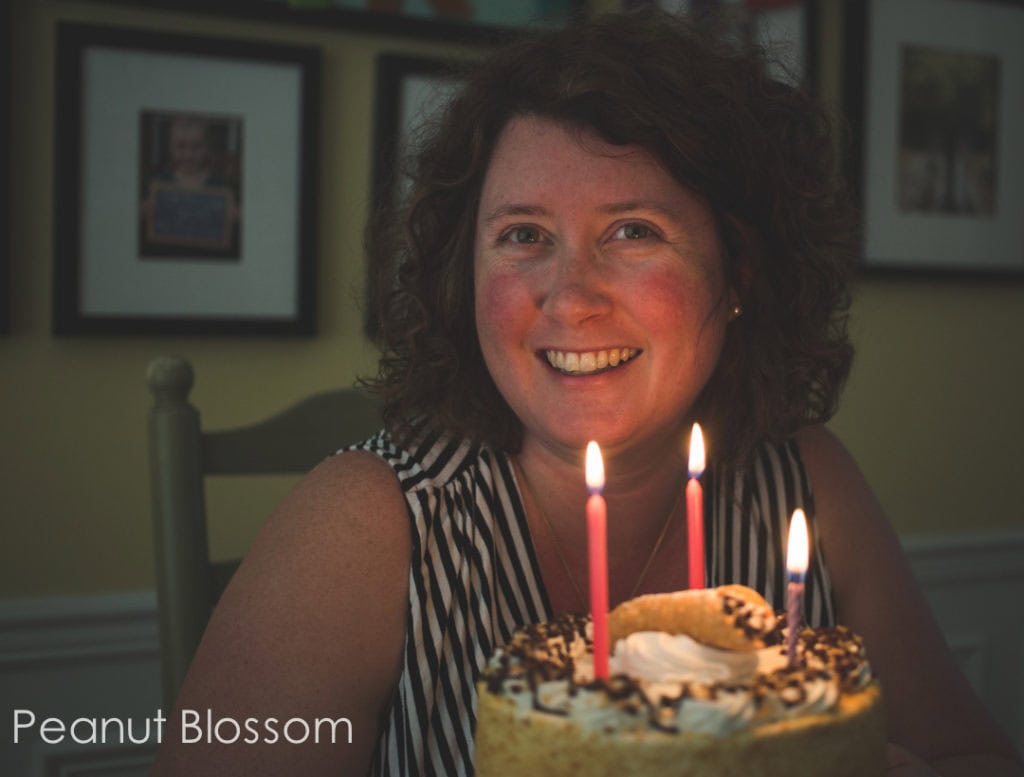 Somebody had a birthday a couple weeks ago . . . It wasn't a milestone number, but the last one before a BIG one. Let's just say that when Handyman Tim was scrounging up candles to put on my cannoli cake, I screeched a big NO WAY when he tried to put any combination of anything that even resembled a 4 anywhere near my cake.
In the coming months before my next birthday I'm super excited to focus a little more specifically on my own fitness. My training for last year's Disney Princess Enchanted 10K was really rushed and squeezed in during the final months before the race. Now that I'm all registered for 2016, I know to take advantage of every single second before February.
On the morning of my birthday, I strapped on my running shoes, pulled on my new training tee, and headed out for a 2 mile walk/run. I'm so glad I started my year that way but it became quickly apparent that I needed some new tunes for my playlist.
https://www.facebook.com/peanutblossom/photos/a.10150226900971949.314348.126659076948/10152967460976949/?type=1&theater
I received some excellent suggestions from the peanut gallery over on Facebook and have also added a few new ones I found on my own. I thought it would be fun to share the compiled list of the suggestions. I know I love lists like these, it's always great to find some new inspiration for music for running moms:
25 Tunes for Moms on the Run!
So what did we miss?? What is your favorite work out tune? I've got lots of long runs ahead of me, help me fill my iPod!!