Looking for a good murder mystery book, especially if you are new to the genre, can be a bit daunting. These not too scary books are highly recommended by the avid readers of the Peanut Blossom Book Club for Recovering Readers.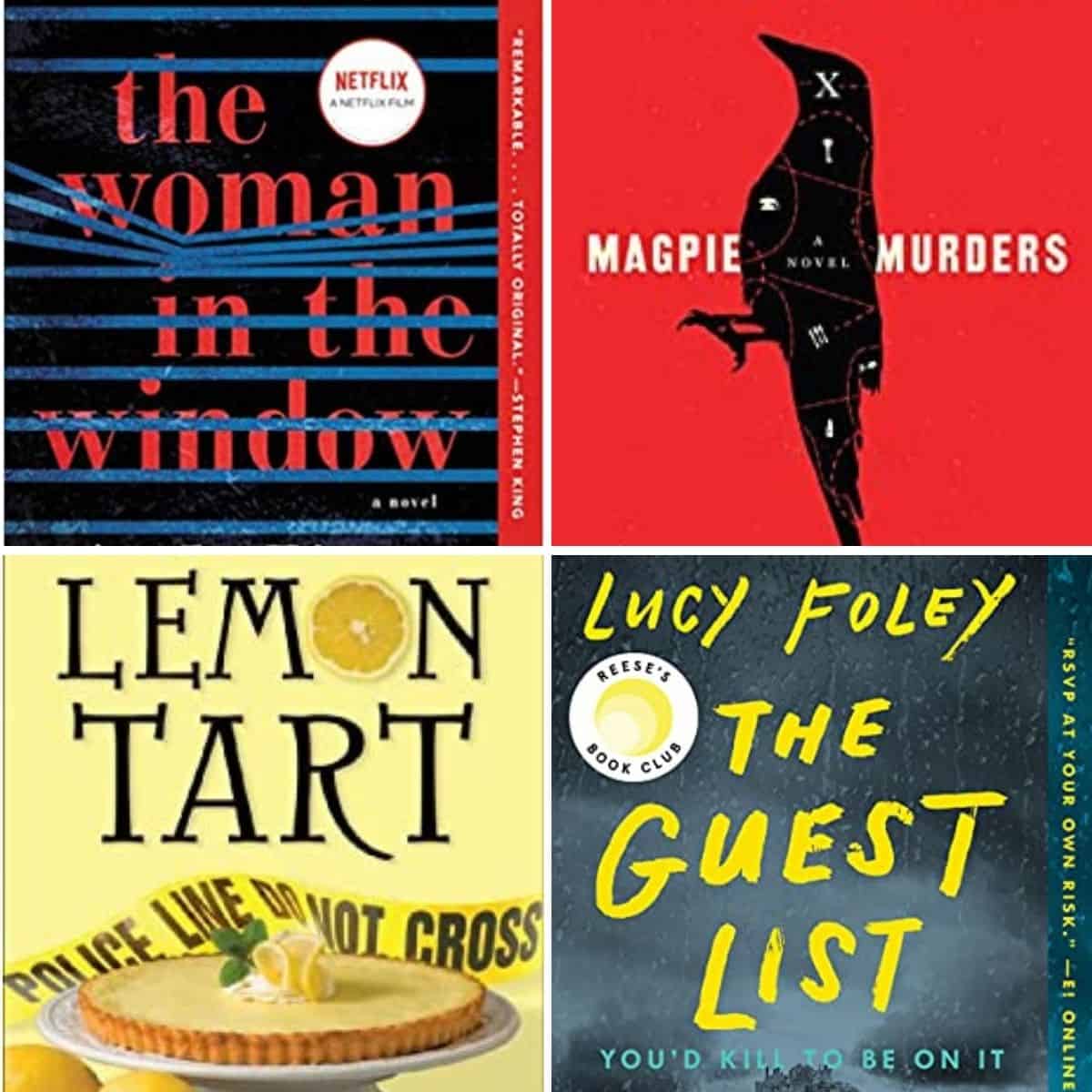 One of my favorite things about the awesome members of the Peanut Blossom Book Club is the steady stream of amazing recommendations the ladies are ready to give whenever someone has a request.
As we head into fall, more requests have popped up for good mystery books or thrillers for people who are new to this genre and maybe not fully ready for the scariest of the scary.
Our members came through with recommendations for the best mystery books that are not too scary, not too gory, and not too intense.
In short, they're perfect for those who are new to the genre or for book clubs where some members don't often read murder mysteries or say they don't like them.
Because that's what book club is for, right?? To introduce readers to something new? But if audiobooks are more your speed, don't miss this list of the best mystery audiobooks for road trips.
Go ahead and tiptoe out of your comfort zone and find ideas for a suspense novel that you'll never want to put down.
You've been warned: you'll want to clear your calendar!
More Great Reads