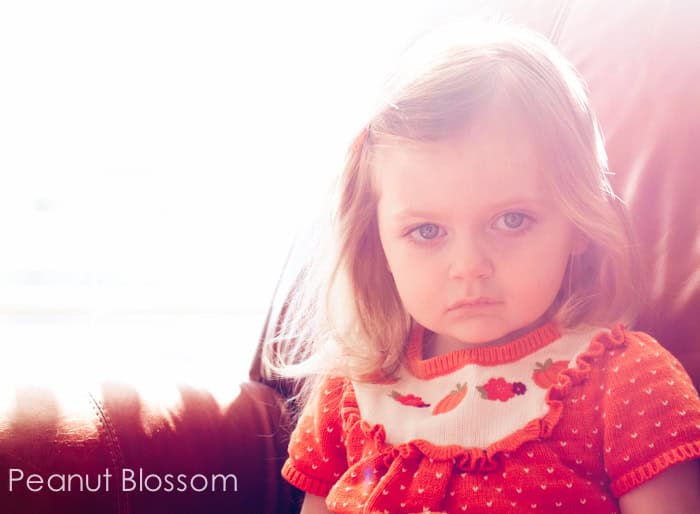 Little Pea has always been such a serious girl. Even as an infant she had this intense look in her eyes. When she smiles, she can light up the room. She can be my bundle of energy and excitement, but this is her go-to look of choice.
With the Peanut off to Kindergarden all day, Little Pea and I are having one on one time to get to know each other in a way we've never really had before. I'm amazed at her ability to self-entertain. Her very favorite spot to hang out during the day is daddy's special arm chair.
I found her reading here the other morning with the light streaming in from our new-ish windows. This is taken just moments before we left to go get her very first haircut. Daddy is smitten with her long curls and I thought he'd appreciate the "before" shot being captured in his chair.
I haven't liked our living room furniture set up since the move. I've wanted him to move this chair somewhere else.
Now I'm thinking maybe not.