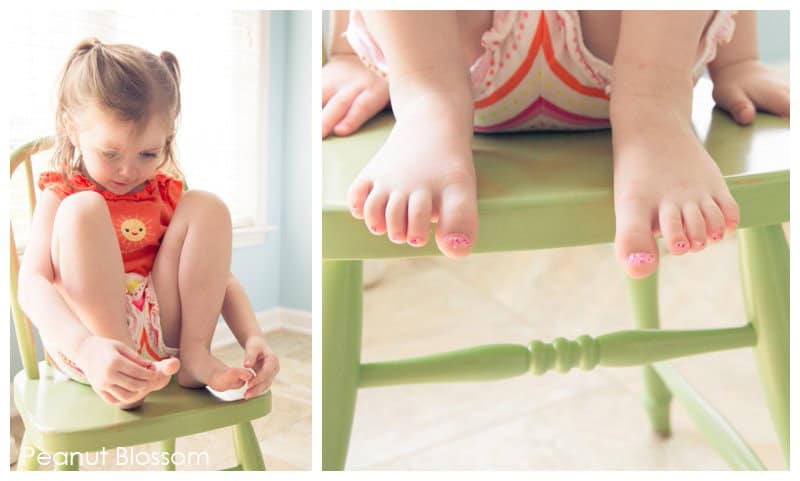 The moment has finally come. . . we painted Little Pea's adorable tootsies for the very first time. The Peanut and I used to do mini spa parties together way back before our move last summer but we just haven't made the time for it since.
My mom gave us an awesome polka dot glitter Minnie Mouse nail polish she found right after our last Disney trip but we were all too sick to put it to use. The girls and I have wanted to try it out for what feels like ages.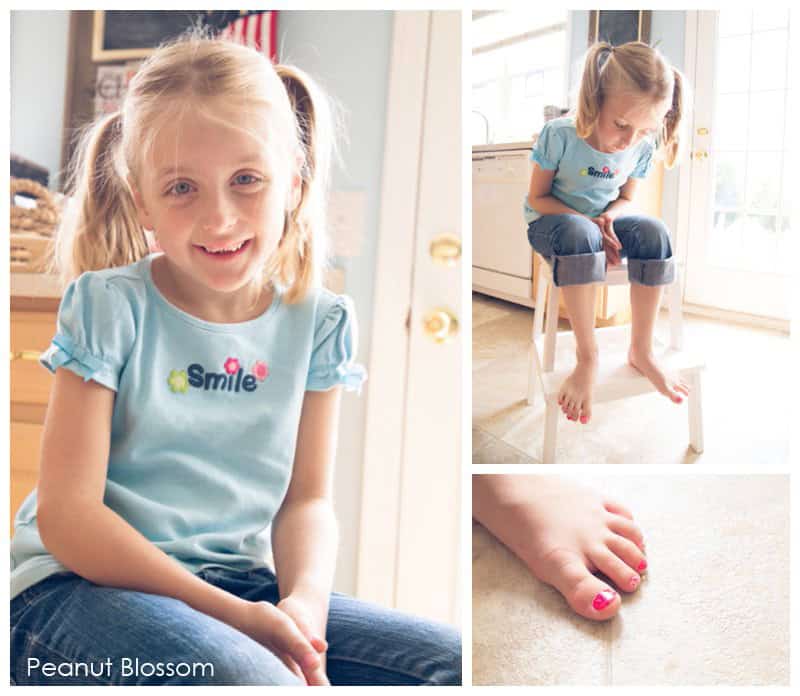 Even the Peanut who normally shuns girlie colors like light pink and hot pink couldn't wait to get it on her toes. I didn't do too much more than groom and paint their nails but just by calling it our "Spa Party" the level of excitement was tangible.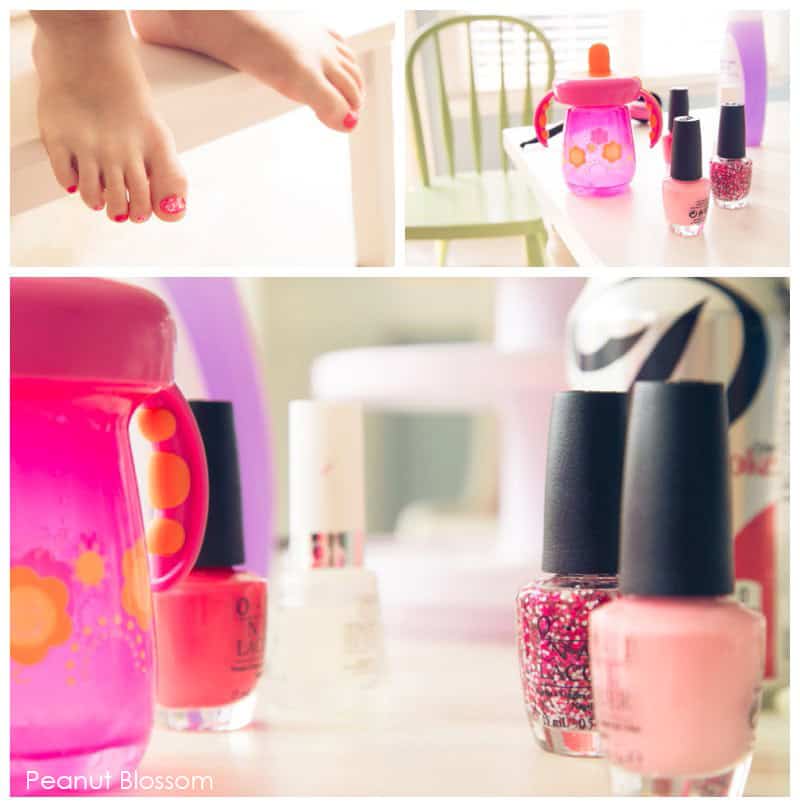 Each girl chose her combination to go with the glitter and took her turn in the "salon chair" (a.k.a. the kitchen stool.) We had such a fun morning I couldn't resist snapping these shots to remember it by.
Have you had fun with a small everyday moment lately? I'd love if you'd share in the comments below!