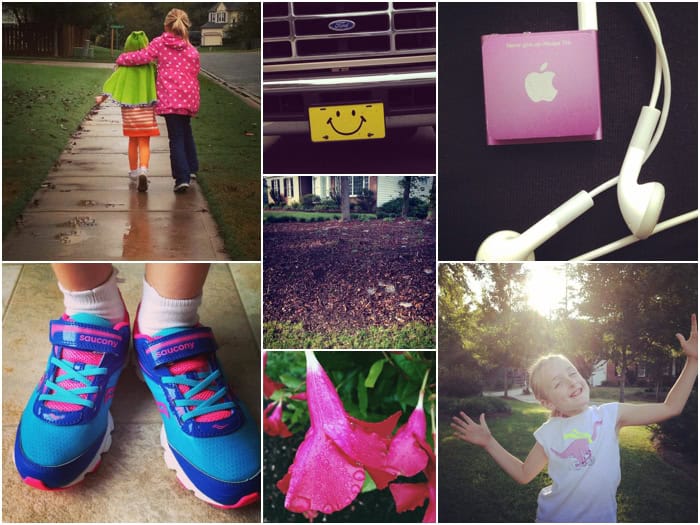 From couch potato to race runner: that's the goal, right? Making the decision to run the Disney Enchanted 10K for St. Jude's was not something I ever dreamed of doing a few years ago. I've been sort of a self-taught bumbling runner at best but I keep plugging away and trying but a full marathon has never been on my radar, until now. . .
Right now I'm in that danger zone: The race is far enough away I have a false sense of security and it is all too easy to skip a run here or there because "I have plenty of time to get serious!"
I've realized I'm not getting enough miles in. I have been trying to run 3 times a week, but it isn't consistent and it isn't enough. I'm a creature of habit and my good habits aren't formed yet. When my good friend Stacy from Kids Stuff World wrote about joining the Miracle Marathon, I was hooked on the concept.
You need to go check out her lovely post here that explains all the details but basically I'm attempting a mile a day for 27 days: 1 for each mile of a marathon + 1 for helping a good cause.
I decided to join her Instagram team of runners: #momsrun4good and have been completing my 1 mile a day for the last 7 days. I snap an Instagram during the walk and add it to the hashtag. Stacy's team is running for their local children's hospital, I am dedicating my miles to St. Jude's. You can check out all my images so far on Instagram here.
My walking buddies and I have been finding ways to sneak in a mile a day together. Even at a fairly leisurely pace, we can do a single mile in about 16-20 minutes (depending on how many flowers Little Pea has to stop to check out.) If I'm walking on my own, it's closer to 16 minutes.
16 minutes.
My life is not so busy that I can't find 16 minutes to pause and go for a walk. Thinking of fitness in that small of a chunk has made it so much more manageable to do every single day. And all those miles are going to add up to a stronger and healthier me.
Need some support to get out there walking? Want the encouragement of knowing other moms are doing it too? Come join us on Instagram! Share your own photos at #momsrun4good and I'll be looking for you!