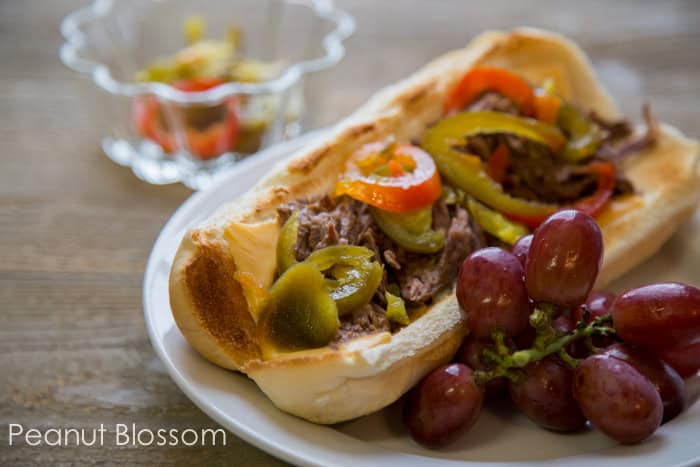 The first 2 weeks of my meal planning experiment brought way too much food for our family while Handyman Tim is traveling for work. This week I decided to cut a few corners so we wouldn't have as much left over. As soon as he gets back I'll return to the nightly cooking of something new because the leftovers make fantastic lunches!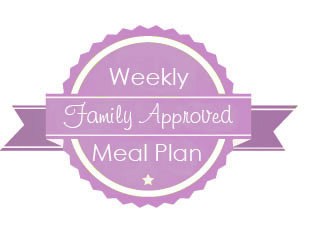 Monday: Tomato soup & grilled cheese sandwiches. I used Mom Advice's big batch method and it worked like a charm!
So you remember later:  Pin it!
Tuesday: Italian beef sandwiches from the crockpot.
Wednesday: Leftovers (beef sandwiches round 2)
Thursday: Chinese noodles with pork & spicy peanut sauce. Recipe coming soon!!
Friday: Pizza night (at the pumpkin patch with Little Pea's school)
Saturday: Popcorn for dinner while we watch Willy Wonka & The Chocolate Factory!
Sunday: Chicken pot pie with my favorite phyllo dough crust
Honestly? This was still too much food for us. I stumbled on Thursday and succumbed to the begging from my girls for buttered noodles for dinner. I ended up making the Chinese noodles on Saturday for lunch and there is so much left over we'll be having it for dinner on Sunday instead of the pot pie. Thankfully, all the pot pie ingredients are in the freezer, so they'll keep for another time.
This makes the third week in a row I bought ingredients for a casserole that ended up not happening.
Lesson learned for meal planning: Have at least one recipe that is shelf or freezer-stable and can keep. When things get busy, let that be the item you drop from the week's rotation! Just don't forget you've got the ingredients on hand. I now have a running list of the recipes I can make with the ingredients I seem to have stockpiled.