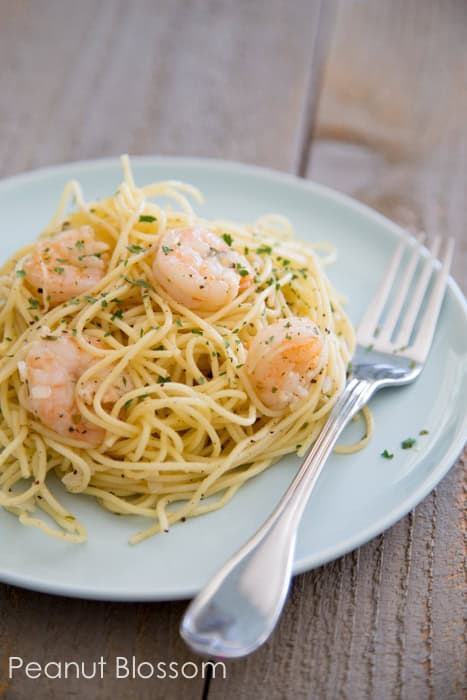 Week 2 of meal planning was an interesting experiment. Here's what our week look liked: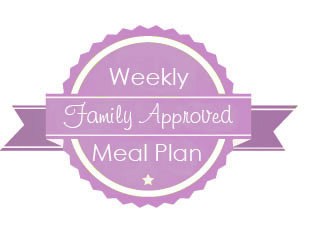 Monday: Spicy Sausage, Wild Rice & Corn Soup from Enlightened Soups (p. 159) with Pillsbury corn bread biscuits
Tuesday: Sweet & Sour Meatballs with pineapple & green peppers using Costco's pineapple terriyaki chicken meatballs served with brown rice
Wednesday: 16 Minute Shrimp Scampi with steamed pea pods
Thursday: Beef tacos
Friday: Pizza Night (homemade this week!)
Saturday: Open
Sunday: Cowboy Chicken Casserole
Handyman Tim is on the road so this is by far too much food for the three of us at home. I wanted to keep to a regular schedule to try my new method out like I would for a full family routine. In the end, I skipped Wednesday's shrimp scampi and made it on Saturday night instead. We ate leftovers that night.
Tonight we're supposed to have cowboy chicken casserole but that is noodle-based and we just had the scampi last night. We have enough leftover that I can skip cooking tonight and all the ingredients for the intended casserole will carry over for another time.
By planning and shopping for a full week--2 weeks in a row--I now have 2 tabled casseroles' worth of ingredients in my freezer/pantry. One of these weeks I'll be able to skip grocery shopping altogether! Maybe.
But it was post-shrimp scampi feasting that I had a moment of clarity. I looked around at our situation and new I had to share it with you.
Please consider my "Anatomy of a Family Dinner":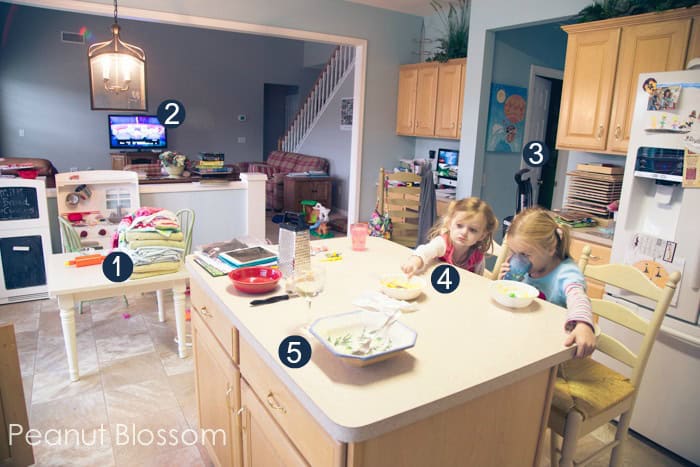 1. Folded laundry in the kitchen.
2. TV is on.
3. Vacuum of Good Intentions waits in the hallway
4. Little Pea pushes away her scampi with disgust.
5. The Peanut and I DEVOURED this meal. It was unbelievable. 2 out of 3 of us happy? This was a win.
We ate our scampi in the kitchen (vs. the dining room.) I may have eaten mine standing up (notice no stool for me). I was exhausted that night. Previously we would have ordered a pizza or chinese takeout. BUT, I had the ingredients for this meal on hand. I knew it would only be 16 minutes (it was true!), and I really needed some yummy comfort food.
Despite the fact that life was not perfect, I made it anyways. The rest of the house may be chaos, but we dined well that night. I know I won at least one mommy battle that day. Never would have happened without the meal plan!
So that pretty photo up top? That is actually our real shrimp scampi. I shot it the next morning when I had better light. My "real world" photos may not make you as excited to try these recipes so I take the effort to style them pretty. But I thought you deserved a real look at the true behind the scenes in my world.
Happy Sunday, friends!