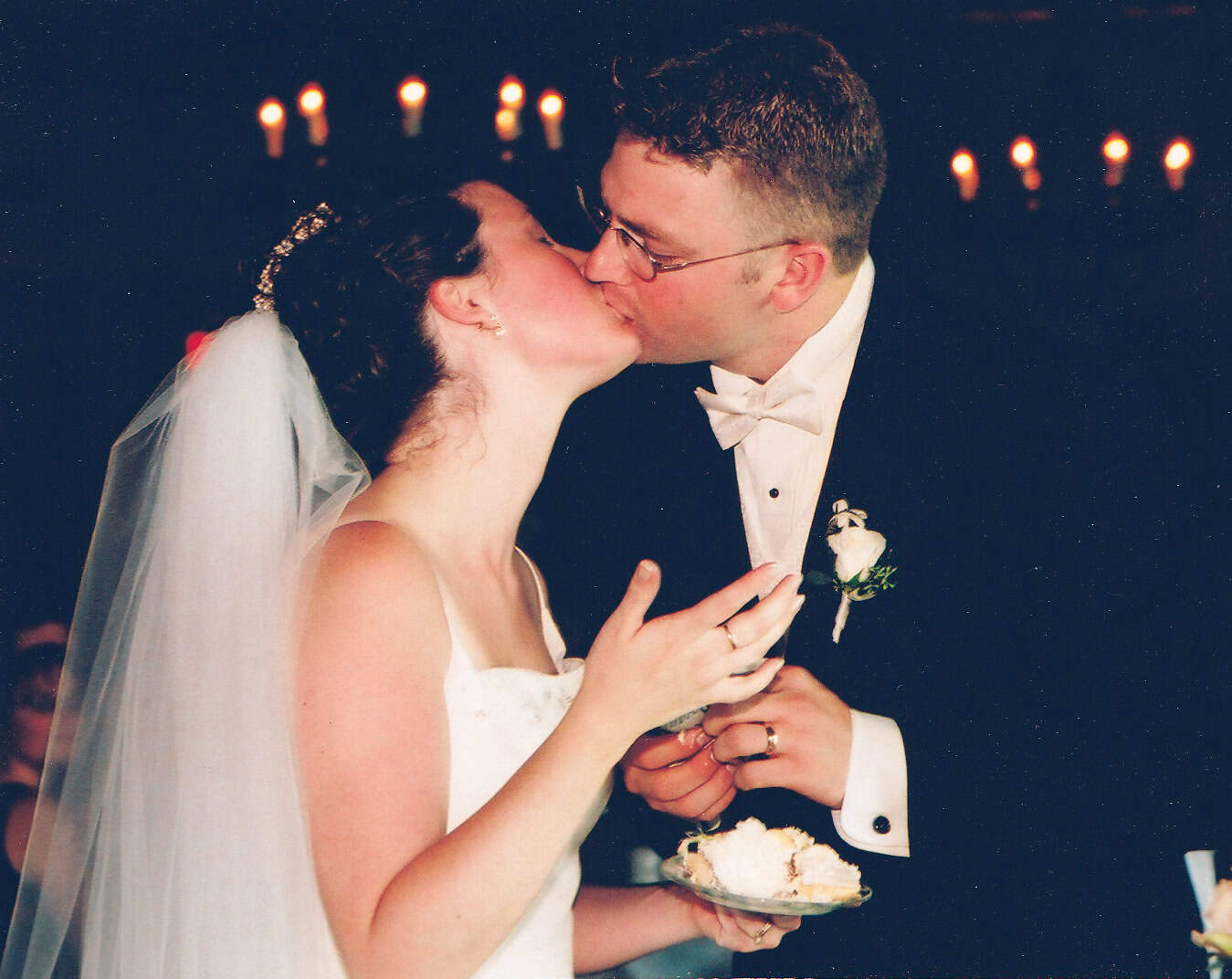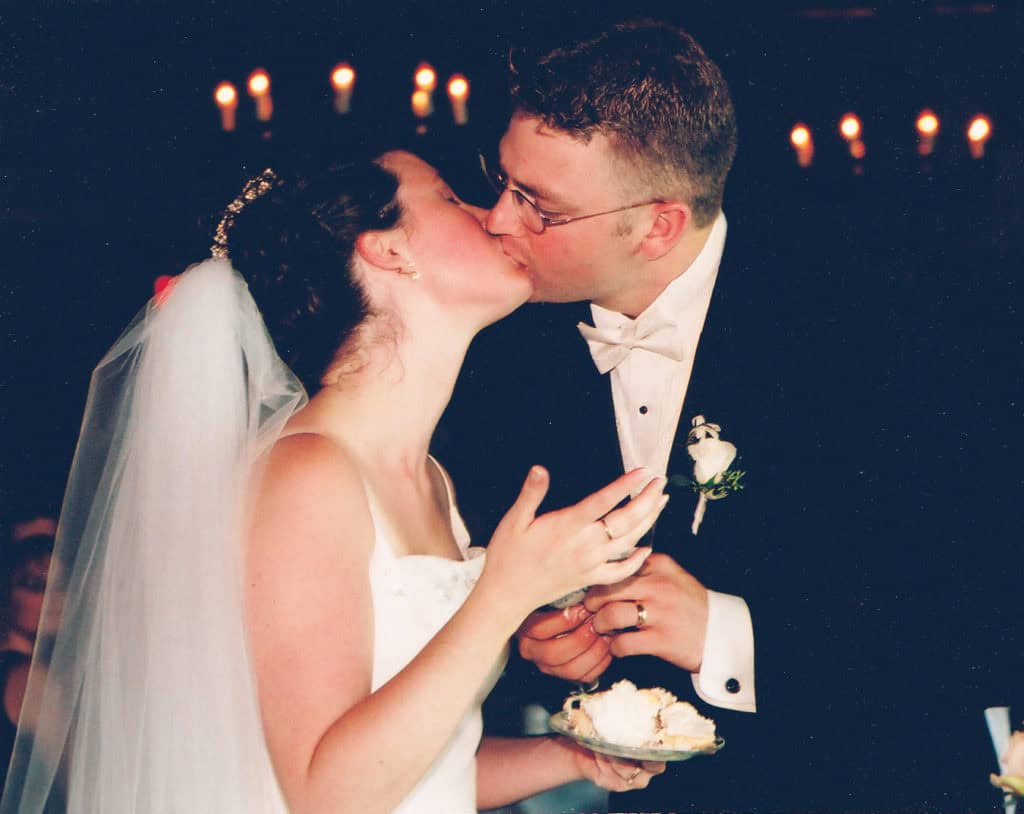 Today Handyman Tim and I celebrate 14 years of marriage. I've been thinking a lot about what I wanted to write in honor of today over the last few weeks. Normally I just post a "Love you, sweetie!" style announcement and keep it simple. But Tim mentioned something to me a few days ago that has been on my mind. . .
He commented how what I present here on the site is the best version of us and our family. None of it is a lie, but it doesn't always show the full picture--just the pretty portions I choose to share with you. That is not a coincidence and is actually a conscious decision I made a long time ago.
While I'm happy to write about my own faults (probably not as often as I should to keep things real), I never want to say a bad word about Tim or the girls publicly where they can't share their side of the story and defend themselves. Once it is out there on the internet, I can't take it back. That's just not fair. While other blogs can build their following by being brutally honest about everyone in their life, this is not one of them.
But that doesn't mean we don't have our share of challenges. I just don't believe in getting caught up in them and I try to look at the bright side. Sometimes that is easier than others. The truth is, the last couple years have not been "easy" for Tim and me. In 14 years of marriage there is bound to be some level of conflict. No marriage is perfect and all marriages take work. Lots and lots of work.
I count my blessings to be married to someone who is willing to put in the work.
So rather than a Hallmark card variety anniversary post, today I want to share with you some sources of very real inspiration I've had in the last few months. If your marriage is humming along just fine, could stand a little tune up, or even if you feel like it needs to head into the shop for an overhaul, there is something for you on this list.
5 ways to strengthen your relationship: marriage advice for parents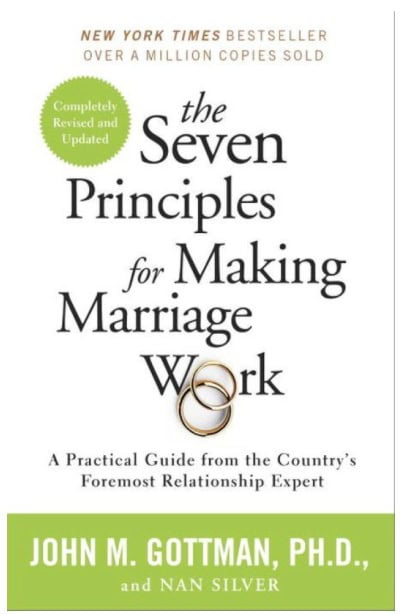 1. The Seven Principles for Making Marriage Work by John Gottman
EVERYONE should read this book. It should be standard issue at bridal showers across the country. A therapist recommended it to me while we were engaged and I read it back then. It definitely had an impact on our early years, but I reread it earlier this year for the first time in a long time and was blown away by how much it resonated with me now.
The short end and way oversimplified telling of the story is: Everyone fights. It's what you do with the time in-between the fights that counts. Improve that in-between time and there will be less fighting to work through.
The book has fantastic exercises that can be done alone or as a couple. If your partner doesn't think there's a problem or isn't willing to work on things, you can start on your own and still see significant improvements. Tim is willing to work at our marriage but still has never read the book and we've still found it useful.
2. Date Nights: Everyone talks about them, few people do them, or do them consistently. We do them almost never. I am in love with this 50 Fun Date Night Ideas for At Home by Jill over at A Mom With a Lesson Plan. We've been on the go so much this summer that we haven't had a chance to start them yet, but I would love to carve out one night a weekend for Tim and I to check some of these off that list.
3. "Beyond Happily Ever After: 16 ways to keep desire alive": I don't agree with every point on the list, particularly #5 which I'll explain in a second, but there are a lot of great tips in this article. Fantastic reading for both of you.
4. "10 Things To Say To Your Partner Besides 'I Love You'": YES! This times a million!! One of my own personal pet peeves is love falling into routine habit--saying "I love you" out of reflex, that chaste peck on the cheek. There may be comfort in that routine but it helps to stir things up every now and then. I want the verbal equivalent of being spun around, dipped into his arms, and a long romantic kiss.
5. Life's a video, not a picture: In "Marriage Tips for the Type A Wife" Rachel from A Mother Far From Home hit the nail on the head with her point #5. I recognize myself 100% and it was an eye opening way to change my perspective.
Hard work or not, our family and our marriage is worth it. Happy anniversary to the guy that helps me remember that year after year. Love you, sweetie.