Today I stumbled upon Heather Bailey's "March of Tools" series on her blog. I love this idea! It's like taking a sneak peek into her workshop. She's invited readers to share their own march of tools and I decided to jump right in.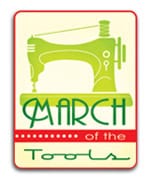 Please forgive the icky photo of my very first tool, we're having a thunderstorm right now and I'm too impatient to wait for good lighting!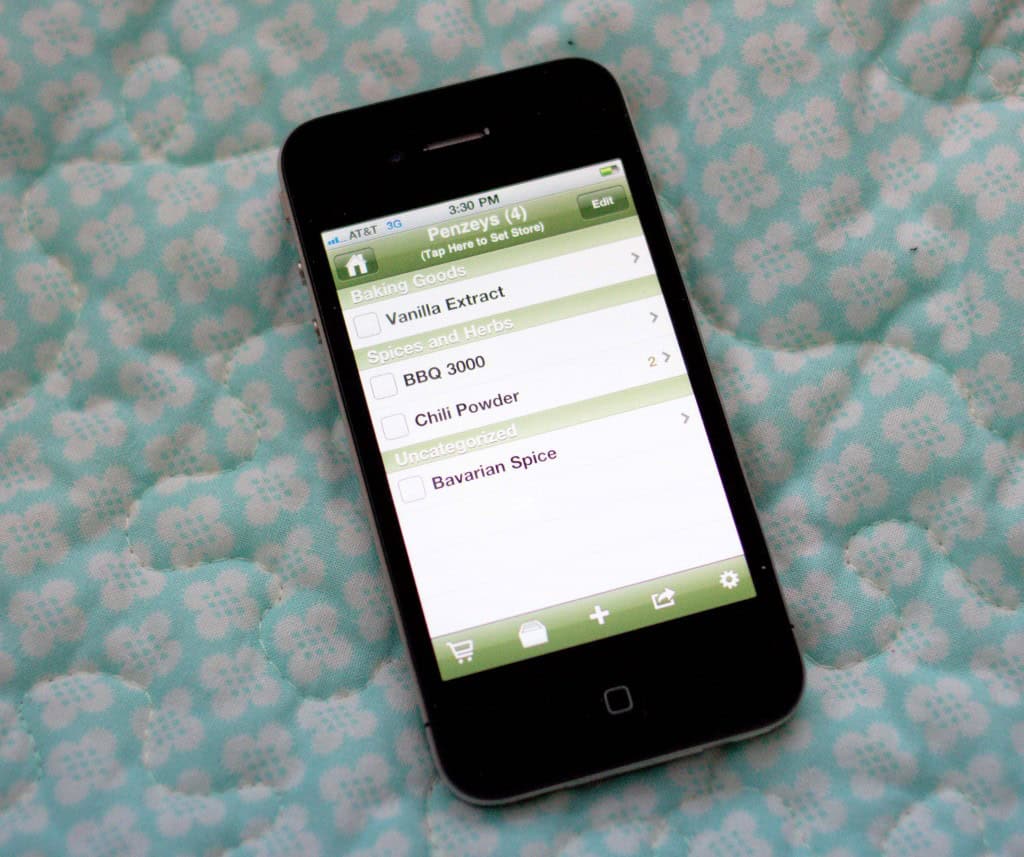 My iPhone + the Shopper app are almost never farther than an arm's reach away. Shopper was one of the first apps I purchased for my phone 2 years ago and it is still my most used. I love having this digital shopping list at my fingertips at all times. Wouldn't you know, as I looked up the link to share it turns out they have a free version now. Lucky you! Check it out here.
Shopper comes loaded with basic grocery items categorized by aisle but you can customize the list by adding new items to the library and sorting them by store section. I just did a huge stock-up trip to Target, so my only list right now is my Penzeys Spices list. Not exactly the most detailed or interesting list to peek at, normally my shopping list has a dozen items waiting for me.
Shopper has a million other features, I confess I don't use them. It's all about the list function and sorting. Love working my way through the checkboxes as I'm shopping by aisle at the store.
And as for the iPhone? That's probably worth a whole love poem post all unto itself. But to start off my 'march', I'll start off slow!