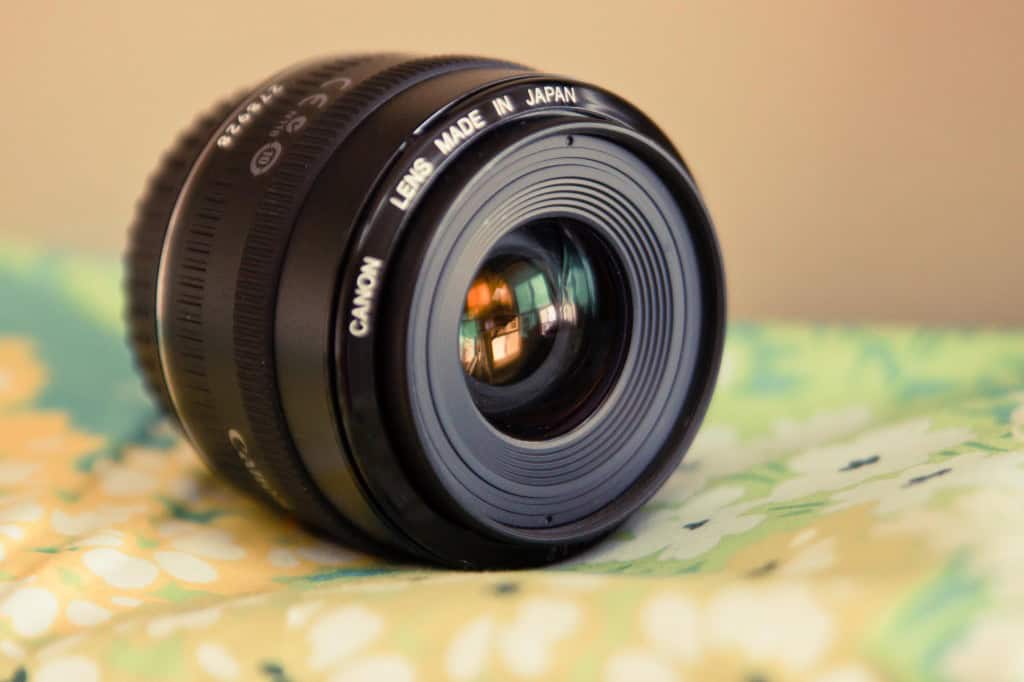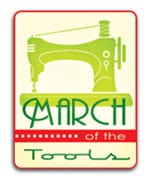 Behold my favorite tool. It is possible this one even trumps my iPhone. It would be a tough call. When I switched from my fancy point and shoot over to a DSLR last summer, I quickly learned that it isn't the camera that makes the difference, it is the lens. For the first 4 weeks that I owned my new camera, I used a 50mm f/1.8 lens. It didn't take me too long to figure out that it really is the 35mm f/2 lens I needed.
You can't go wrong with either of those lenses on a DSLR, but if you're shooting a newborn or tiny baby, you need to be able to shoot within arm's reach of the little peanut. The 50mm didn't allow me to do that. I'd get Little Pea all set up in a pose, back up to take her picture, only to have her wiggle out of position. With the 35mm, I can be close enough to her body keeping one hand on her until just before I press the shutter button.
Now that Little Pea is bigger, that feature isn't quite as necessary for me, but I've learned to love the wider angle view that the 35mm allows me to have on my cropped sensor camera. I can sit at our kitchen table and comfortably take pictures of Handyman Tim and the girls standing next to each other blowing out birthday candles. With the 50mm, I had to stand up and back away from the table to get that same shot.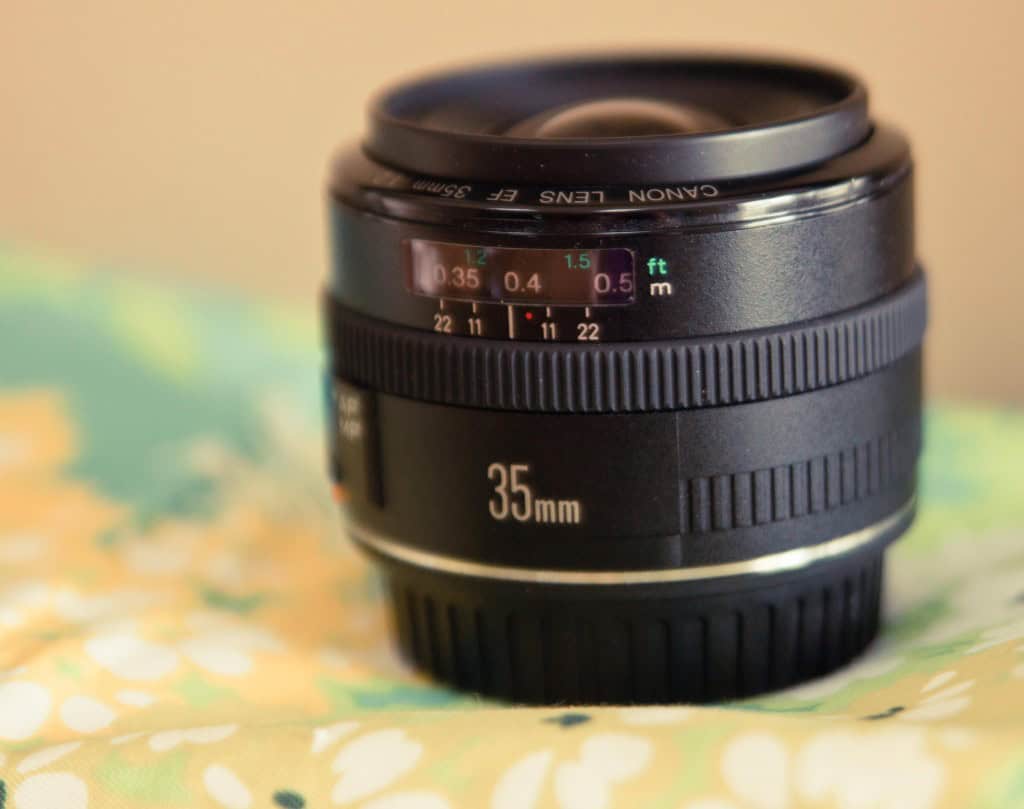 This lens is so sharp I can count the eyelashes on my girls' eyes when I nail the focus. It gobbles up light allowing me to shoot without a flash in low light conditions I'd never think were possible. I have a couple other lenses that never see the light of day because this one almost never leaves my camera.