I make the best chocolate cookies with peanut butter chunks you'll ever have. Promise. They are Handyman Tim's favorite cookies. I love them too but sometimes all I really want is a simple old fashioned chocolate chip cookie. Despite my killer chocolate version, I fail miserably at the standard vanilla dough with chocolate chips. I've never found a recipe that has just the right texture for me.
Then the cookie gods smiled down on me last Friday afternoon. I stumbled across the Three Tarts bakery in Northfield, IL completely by accident. It was 2 p.m. and I was having that awful late afternoon sugar crash. On a whim, I picked up this little bag of Malted Chocolate Chip Cookies to bring home to Tim and the Peanut thinking I could have one or two of the bite-sized treats in the car on the way home.
What was I thinking?! Please note the empty bag. No, I did not eat them all by myself, exactly.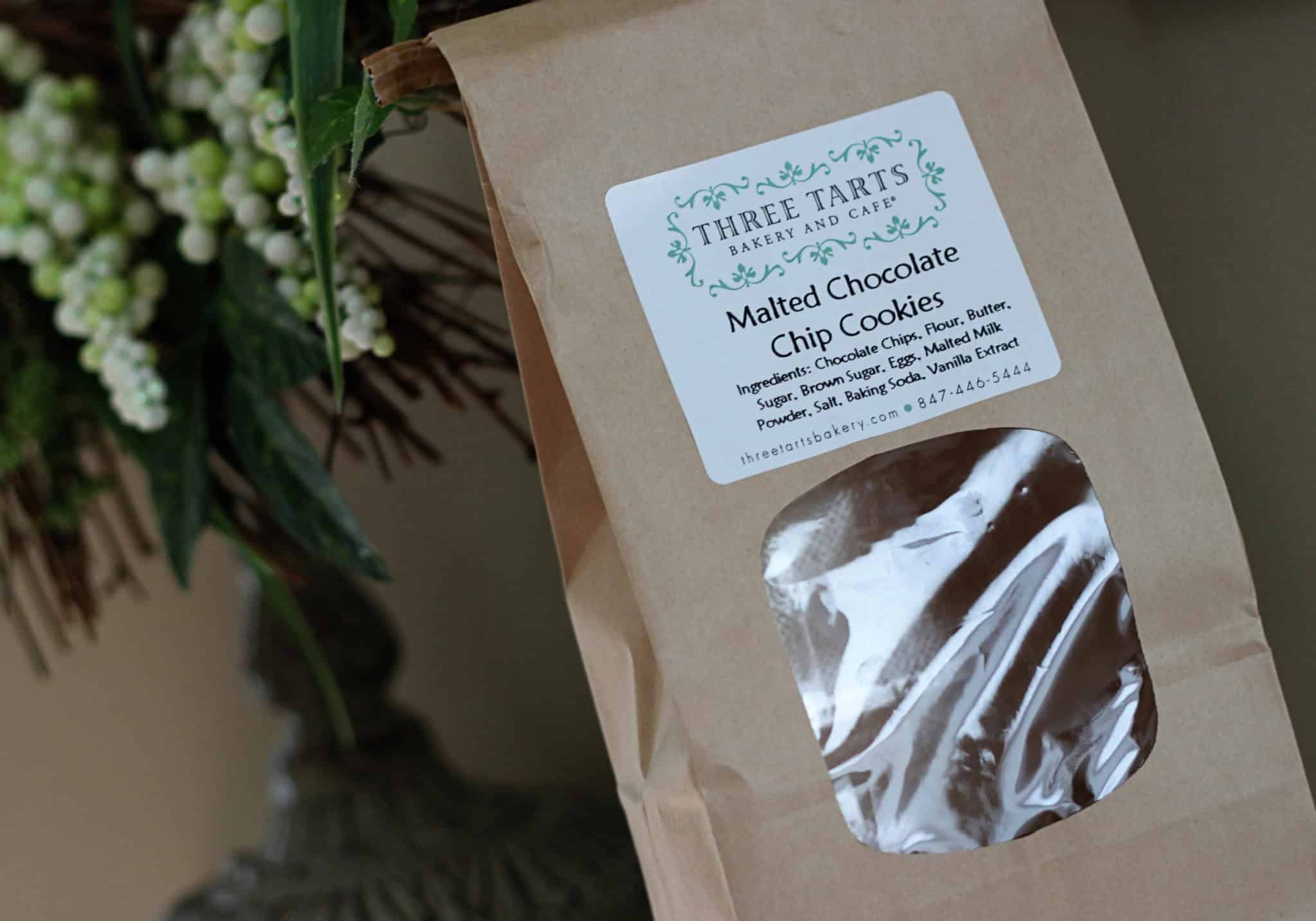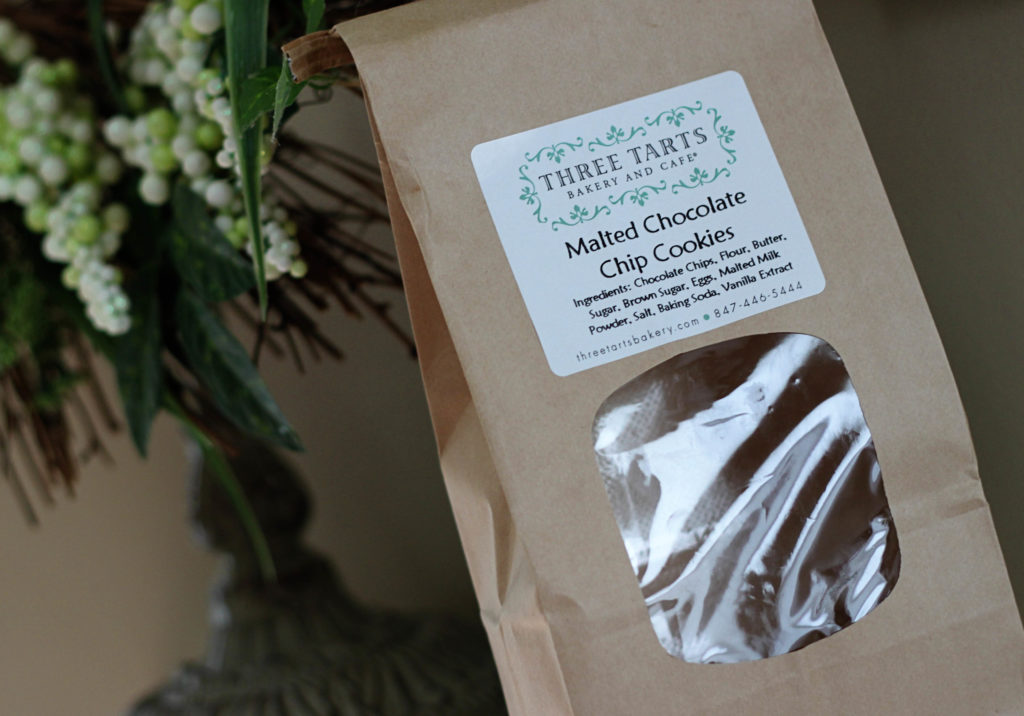 These cookies were by far the best chocolate chip cookies I have ever had in my entire life. I nearly wept with joy. The most exciting part of this find was that the ingredients listed right on the package are all real food items! Not a single preservative or chemical to be found. I swear you can actually taste the butter and hint of malted milk powder in there.
Three Tarts bakery is about an hour away from our house. That distance would be nothing to me in order to get these cookies again. But I think I might have found an easier way:
The Pioneer Woman makes Malted Chocolate Chip cookies with the exact same ingredient list as the Three Tarts miracle-workers do! I haven't tested out the recipe just yet, my thighs are already trembling in fear that I may finally be successful at baking these treats.
Normally I don't gush on about a food that I have not been able to test, but if this recipe works as I suspect it will, I just could not in good conscience hold it back from you a single moment longer.
And if you live anywhere even remotely near Northfield, do yourself a favor and make a field trip over to Three Tarts.