These magical beach books will whisk your imagination away to a new place this summer.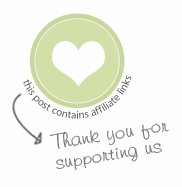 In my opinion, a great beach read falls into one of three categories:
A light and breezy beach read that takes place near the ocean or a lake:
Check out my list of light beach reads here.
A story that takes place in a foreign land I want to travel to someday
A dark and magical story that transports my imagination far, far away
When I'm deep into reading my book near the pool, I want to look up from the page and have to blink my eyes for a few moments to remember where I am.
I've read and loved every book on this list. I hope they are just the escape you need this summer.

6 magical beach reads that will carry you away this summer: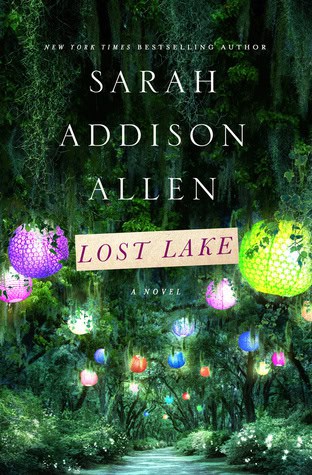 Lost Lake by Sarah Addison Allen
4.5 stars || 925 reviews
My thoughts:
Sarah Addison Allen is one of my very favorite authors and this is one of my very favorite books that she's written. It is light, sweet, with just a hint of magic rather than a beat-you-over-the-head magical plot. It takes place in rural Georgia so has a fun southern influence to the story.
If you're not sure you're totally into magical realism fiction, this is a perfect place to dip your toes in.
Summary:
"One after another, people find their way to Lost Lake, looking for something that they weren't sure they needed in the first place: love, closure, a second chance, peace, a mystery solved, a heart mended. Can they find what they need before it's too late?

At once atmospheric and enchanting, Lost Lake shows Sarah Addison Allen at her finest, illuminating the secret longings and the everyday magic that wait to be discovered in the unlikeliest of places."
READ LOST LAKE
---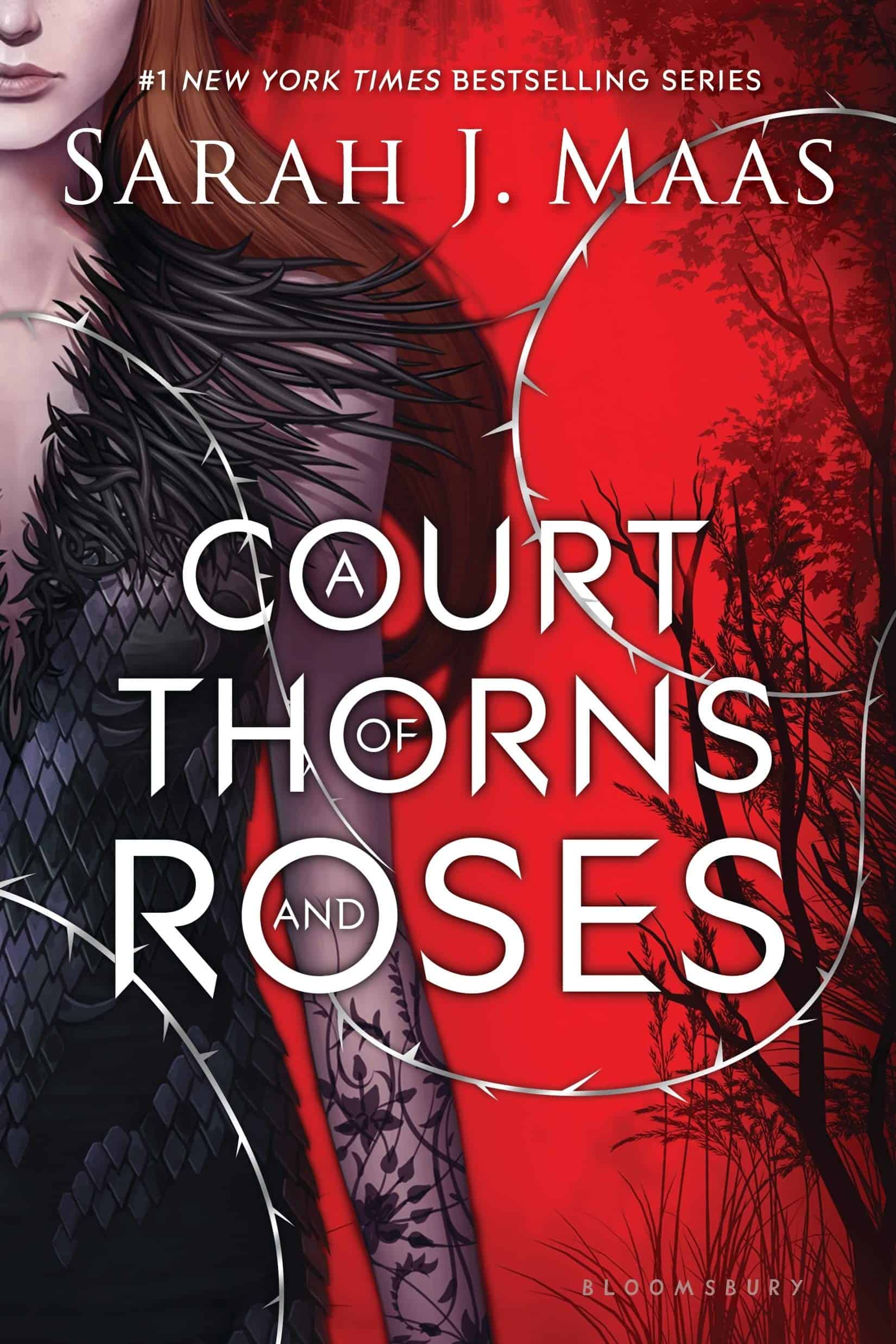 A Court of Thorns and Roses by Sarah J. Maas
4.5 stars || 4,800+ reviews
My thoughts:
I devoured this book a couple summers ago. It is a much more heavy-handed magic story that features fairies and magical creatures. There are several steamy romantic scenes throughout the story and the plot definitely gets dark.
I guarantee it will make you forget where you are when you read it.
Summary:
"When nineteen-year-old huntress Feyre kills a wolf in the woods, a beast-like creature arrives to demand retribution for it. Dragged to a treacherous magical land she only knows about from legends, Feyre discovers that her captor is not an animal, but Tamlin--one of the lethal, immortal faeries who once ruled their world.
As she dwells on his estate, her feelings for Tamlin transform from icy hostility into a fiery passion that burns through every lie and warning she's been told about the beautiful, dangerous world of the Fae. But an ancient, wicked shadow over the faerie lands is growing, and Feyre must find a way to stop it . . . or doom Tamlin--and his world--forever."
READ A COURT OF THORNS AND ROSES
---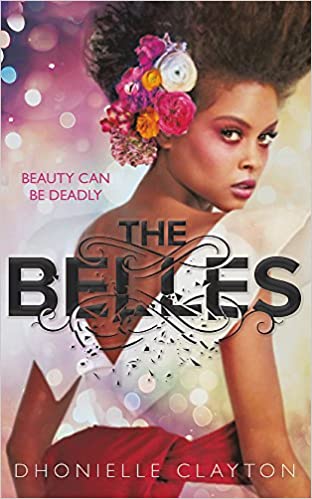 The Belles by Dhonielle Clayton
4.5 stars || 400 reviews
My thoughts:
I flew through this book during our beach trip to Hilton Head last summer despite our crazy-busy vacation adventures. I found myself grabbing it to just get a few pages in every chance I got.
The story will make you question every beauty rule and ideal we have.
Summary:
"Camellia Beauregard is a Belle. In the opulent world of Orleans, Belles are revered, for they control Beauty, and Beauty is a commodity coveted above all else. In Orleans, the people are born gray, they are born damned, and only with the help of a Belle and her talents can they transform and be made beautiful.
But it's not enough for Camellia to be just a Belle. She wants to be the favorite-the Belle chosen by the Queen of Orleans to live in the royal palace, to tend to the royal family and their court, to be recognized as the most talented Belle in the land.
But once Camellia and her Belle sisters arrive at court, it becomes clear that being the favorite is not everything she always dreamed it would be. Behind the gilded palace walls live dark secrets, and Camellia soon learns that the very essence of her existence is a lie-that her powers are far greater, and could be more dangerous, than she ever imagined. And when the queen asks Camellia to risk her own life and help the ailing princess by using Belle powers in unintended ways, Camellia now faces an impossible decision.
With the future of Orleans and its people at stake, Camellia must decide: save herself and her sisters and the way of the Belles, or resuscitate the princess, risk her own life, and change the ways of her world forever."
READ THE BELLES
---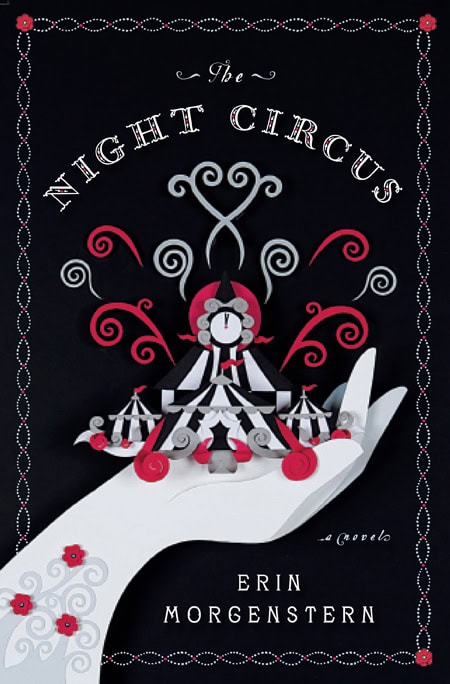 The Night Circus by Erin Morgenstern
4.5 stars || 9,400+ reviews
My thoughts:
The Night Circus is one of my very favorite books of all time. A movie is rumored to be in the works right now.
Summary:
"Two starcrossed magicians engage in a deadly game of cunning in The Night Circus, the spellbinding bestseller that has captured the world's imagination.
The circus arrives without warning. No announcements precede it. It is simply there, when yesterday it was not. Within the black-and-white striped canvas tents is an utterly unique experience full of breathtaking amazements. It is called Le Cirque des Rêves, and it is only open at night.
But behind the scenes, a fierce competition is underway: a duel between two young magicians, Celia and Marco, who have been trained since childhood expressly for this purpose by their mercurial instructors. Unbeknownst to them both, this is a game in which only one can be left standing. Despite the high stakes, Celia and Marco soon tumble headfirst into love, setting off a domino effect of dangerous consequences, and leaving the lives of everyone, from the performers to the patrons, hanging in the balance."
READ THE NIGHT CIRCUS
---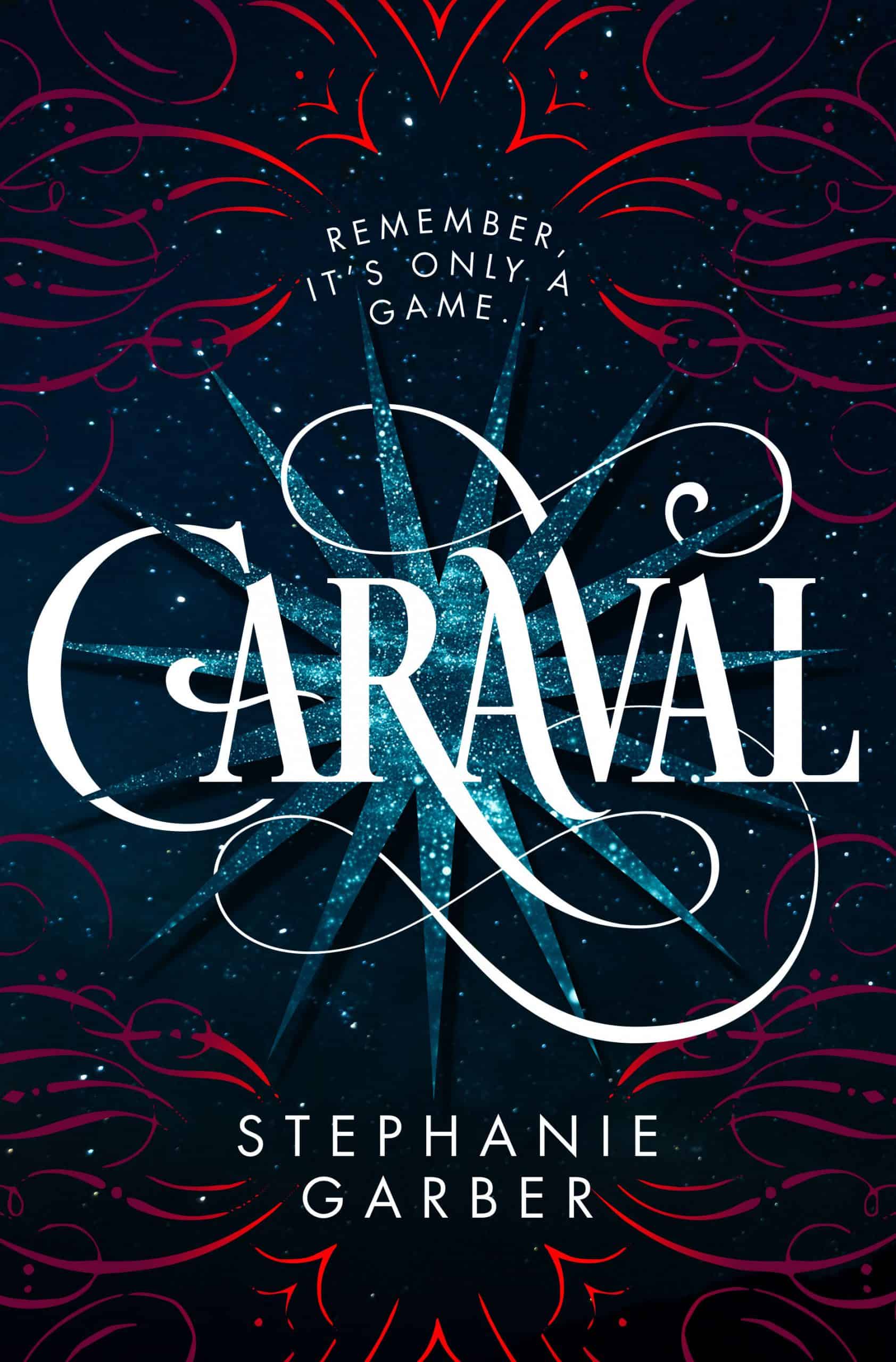 Caraval by Stephanie Garber
4.5 stars || 1,700+ reviews
My thoughts:
I've been hunting for the next The Night Circus for years. Caraval comes very close. Book 1 in a trilogy, it is a fun romantic magical tale. The audio version is really well done if you prefer to listen.
Summary:
"Scarlett has never left the tiny island where she and her beloved sister, Tella, live with their powerful, and cruel, father. Now Scarlett's father has arranged a marriage for her, and Scarlett thinks her dreams of seeing Caraval, the far-away, once-a-year performance where the audience participates in the show, are over.
But this year, Scarlett's long-dreamt of invitation finally arrives. With the help of a mysterious sailor, Tella whisks Scarlett away to the show. Only, as soon as they arrive, Tella is kidnapped by Caraval's mastermind organizer, Legend. It turns out that this season's Caraval revolves around Tella, and whoever finds her first is the winner.
Scarlett has been told that everything that happens during Caraval is only an elaborate performance. But she nevertheless becomes enmeshed in a game of love, heartbreak, and magic with the other players in the game. And whether Caraval is real or not, she must find Tella before the five nights of the game are over, a dangerous domino effect of consequences is set off, and her sister disappears forever.
Welcome, welcome to Caraval . . . beware of getting swept too far away."
READ CARAVAL
---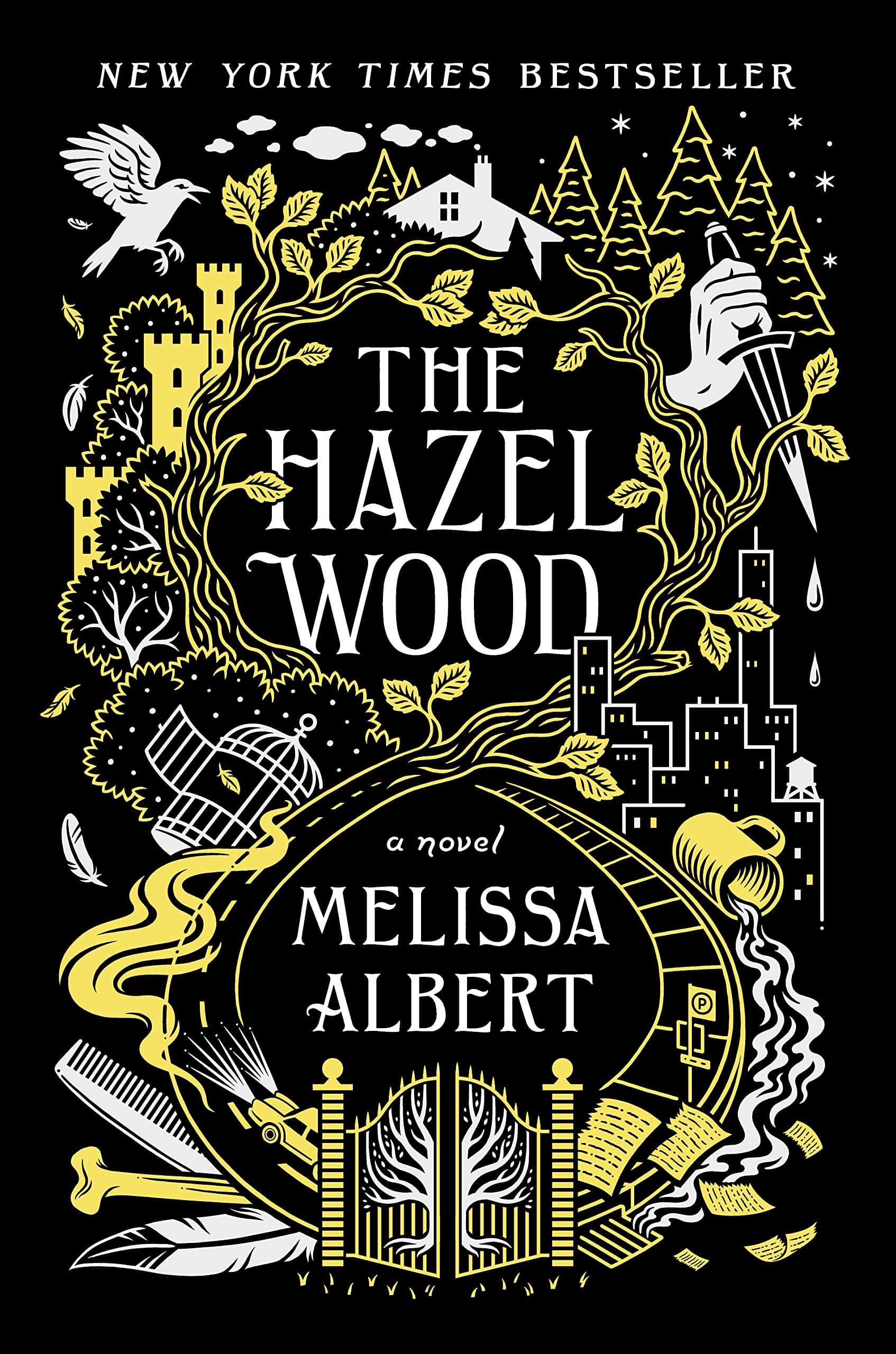 The Hazel Wood by Melissa Albert
4 stars || 880 reviews
My thoughts:
This may be the darkest book on the list but I flew through it in just a matter of days. Perfect if you're looking for a grown-up fairy tale.
Summary:
"Seventeen-year-old Alice and her mother have spent most of Alice's life on the road, always a step ahead of the uncanny bad luck biting at their heels. But when Alice's grandmother, the reclusive author of a cult-classic book of pitch-dark fairy tales, dies alone on her estate, the Hazel Wood, Alice learns how bad her luck can really get: Her mother is stolen away―by a figure who claims to come from the Hinterland, the cruel supernatural world where her grandmother's stories are set. Alice's only lead is the message her mother left behind: "Stay away from the Hazel Wood."
Alice has long steered clear of her grandmother's cultish fans. But now she has no choice but to ally with classmate Ellery Finch, a Hinterland superfan who may have his own reasons for wanting to help her. To retrieve her mother, Alice must venture first to the Hazel Wood, then into the world where her grandmother's tales began―and where she might find out how her own story went so wrong."
READ THE HAZEL WOOD
Looking for more great books to read this summer?