This post is sponsored by Kohl's and is a special opportunity for Disney Social Media Moms.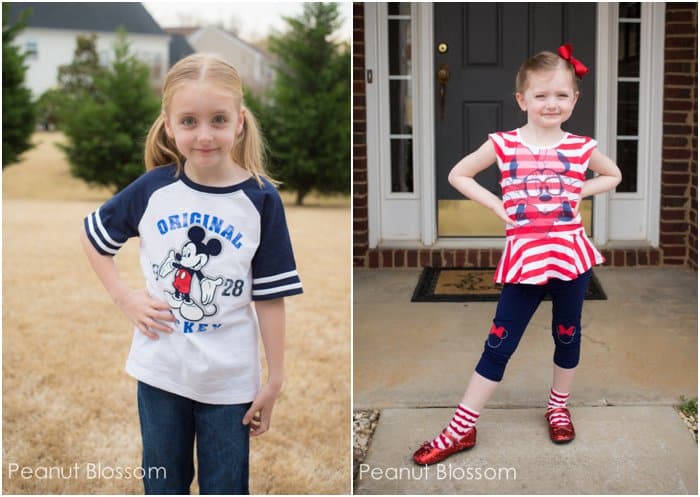 Our master bedroom has been turned into Packing Central. I've got suitcases and mountains of laundry and a million lists scattered everywhere. We're heading to the Disney Social Media Moms conference in California and the whole family is excited.
It was perfect timing to discover the "Magic at Play" collection--a one-of-a-kind collaboration between Disney and Kohl's. When they asked if we'd be interested in taking a peek at the displays in store and trying out some of the outfits, I jumped at the chance.
Most importantly, the opportunity brought a little magic home to add to our pre-trip excitement! The girls were ecstatic to get some new duds for our adventure.
The collection had a ton of cute pieces for mixing and matching: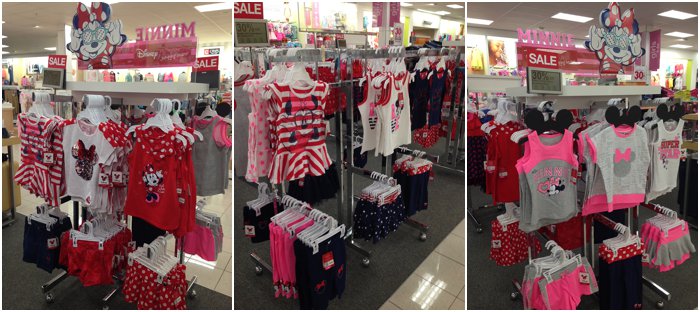 Little Pea was a sure thing, I could have picked a bunch of outfits for her from the adorable red and pink Minnie section. But, as cute as the Minnie line is, I was super grateful to find that they also had a Mickey collection that was just right for the Peanut. She loves her sporty shirt. It would be so nice to see future collections keep the tomboys in mind a little more.
Do any of those pieces call out to you? Which would your kids like?
Because here's the good news: I've got a $50 gift card for Kohls just waiting for one lucky winner.
Best of luck!!