The little late-winter/early spring holidays that sprinkle the calendar are always what broke up the grey monotony of weather for me as a little kid. I loved that my mom had a constant rotation of colorful decorations that filled the empty spaces where our Christmas decorations had been.
In an attempt to carry on that tradition for my girls, I've been collecting holiday decorations for a few years. Somehow, the "schedule" to put these items out for display always gets screwed up for me. It seems so simple, right?
Valentine's=February.
St. Patrick's Day=March.
Easter=April.
But with Easter moving around all over the place and it's presence in late March/very Early April the last couple years, I somehow got into the pattern of moving from Valentine's Day straight into Easter. St. Patrick's was left with only 2 weeks and it never seemed worth it to pull out the decorations for such a short amount of time.
Leave it to my friend Michelle to lay out a sensible decorating schedule. Yes, I realize how very lame it is that I'd even need such an obsessively controlled thing but that's another discussion altogether.
Early to Mid January: The Valentine's decorations go up.
February 15: Take down the Valentine's and move right onto St. Patrick's Day.
Depending on when Easter falls on the calendar, start sprinkling in bunnies sometime in March.
March 18: Take down all St. Patrick's and fill in with remaining Easter decorations as needed.
DONE. Awesome. With my fancy new and very sensible schedule, St. Patrick's Day gets it's full worth with four full weeks of display. Which is a very roundabout and long winded way of getting to my not so very important point:
Looky here at the fancy St. Pat's sign we made! (Learn to make your own here.)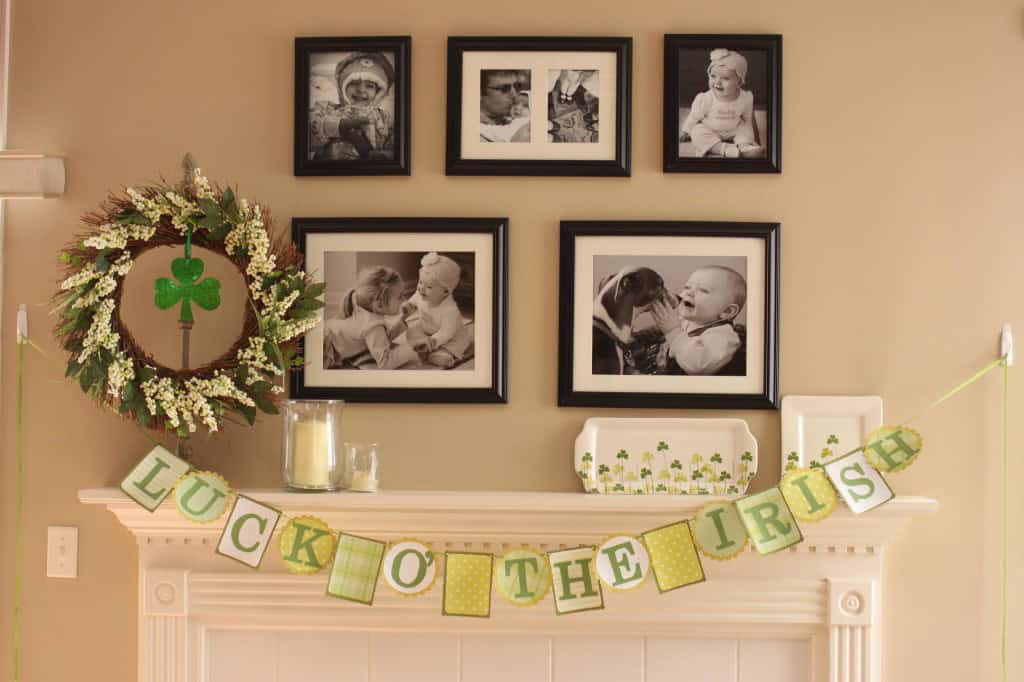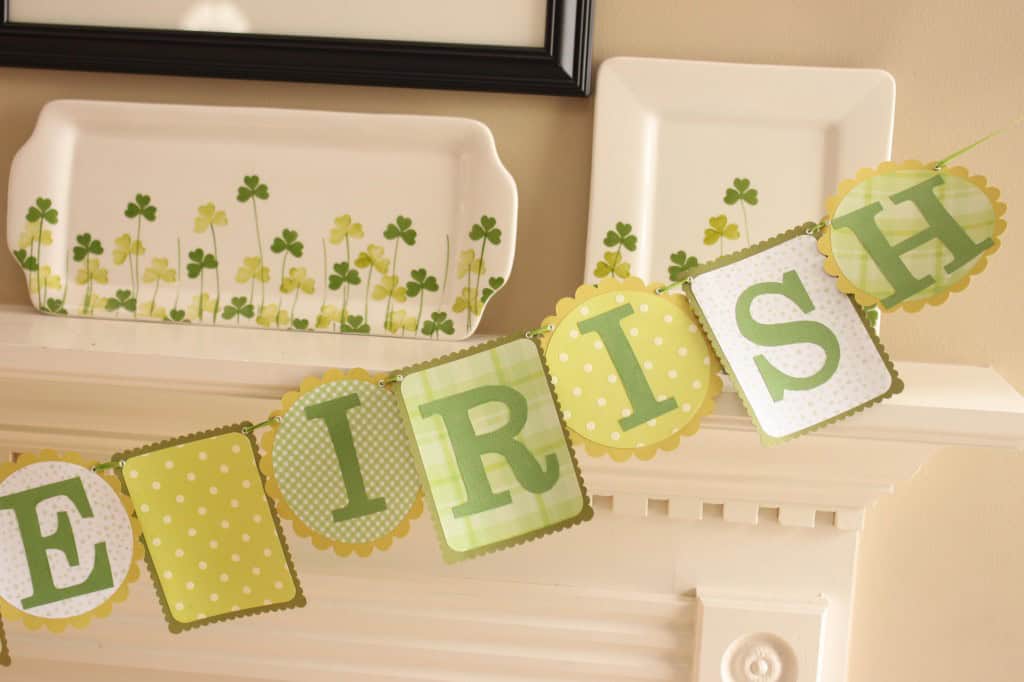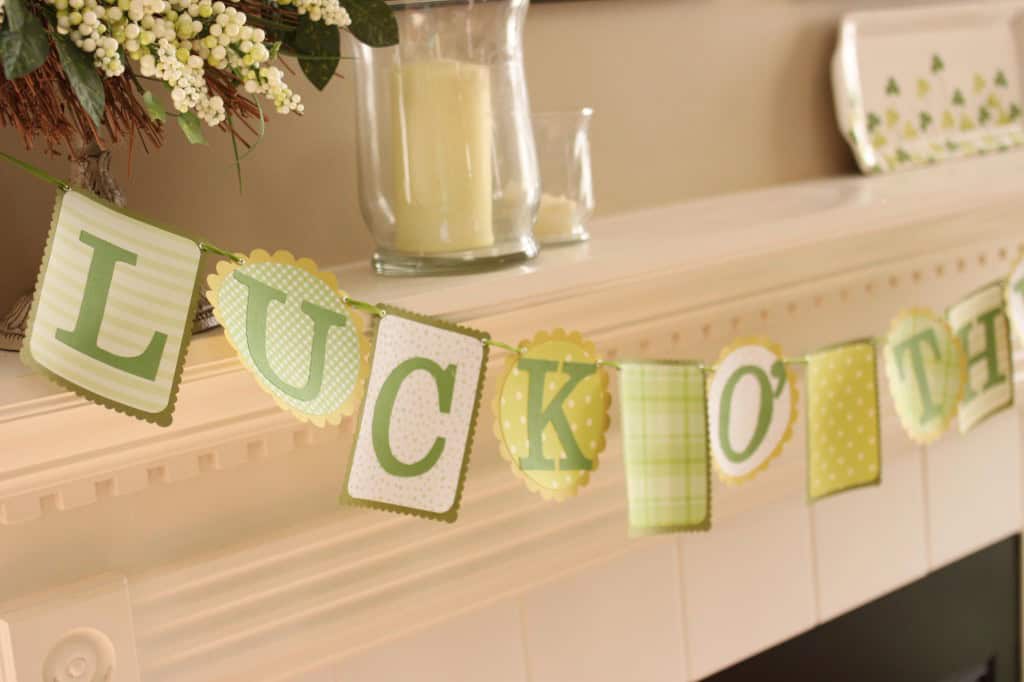 I'm so excited to finally have this holiday represented in our home. Irish blood runs in Handyman Tim's family a bit but I sadly cannot claim it in my own. Although, strangers always immediately guess I must be Irish when they see me. Curly hair, green eyes and freckles will do that.
I also consider myself an honorary Irishwoman because I associated with so many in high school. I still smile when I think of the litany of my friends' names--Colet Mary, Mary Frances, David Patrick--all with fantastically Irish last names to match. (For privacy reasons, I'm leaving those out.)
So laugh if you must, but I had to share our wee bit of green. I'm so happy to see it gracing our hearth.