This play idea is brought to you by Knoala – Raise Happier Kids. Knoala is a free app that offers activities for parents to enjoy with infants to preschoolers.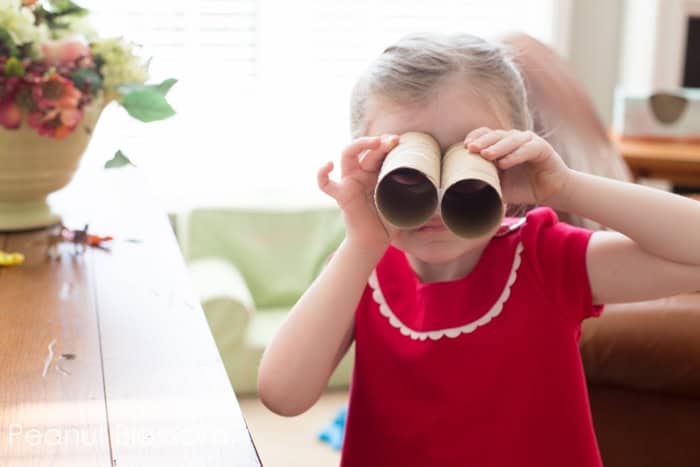 My mornings with Little Pea home are numbered so I'm always looking for ideas of things to do to make special memories with her. It's not always easy when a busy to do list is calling my name which is why I was thrilled to recently discover the free Knoala app for my iPhone.
Knoala has tons of simple and quick activity prompts for preschoolers that are just right for squeezing in on the busiest of mornings.
We recently tested out their adorable "Go on a safari" suggestion.
I grabbed a bunch of our tiny animal toys and hid them around the living room. I taped two toilet paper rolls together for binoculars and within minutes had a tiny explorer ready for adventure: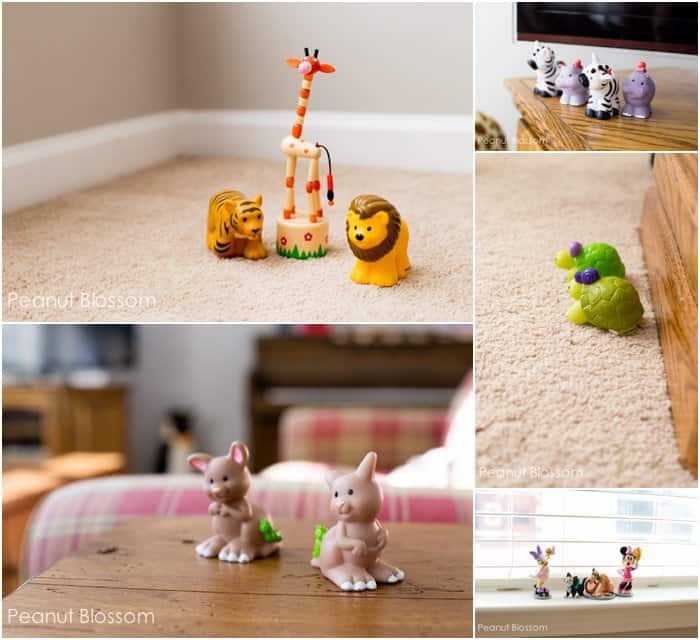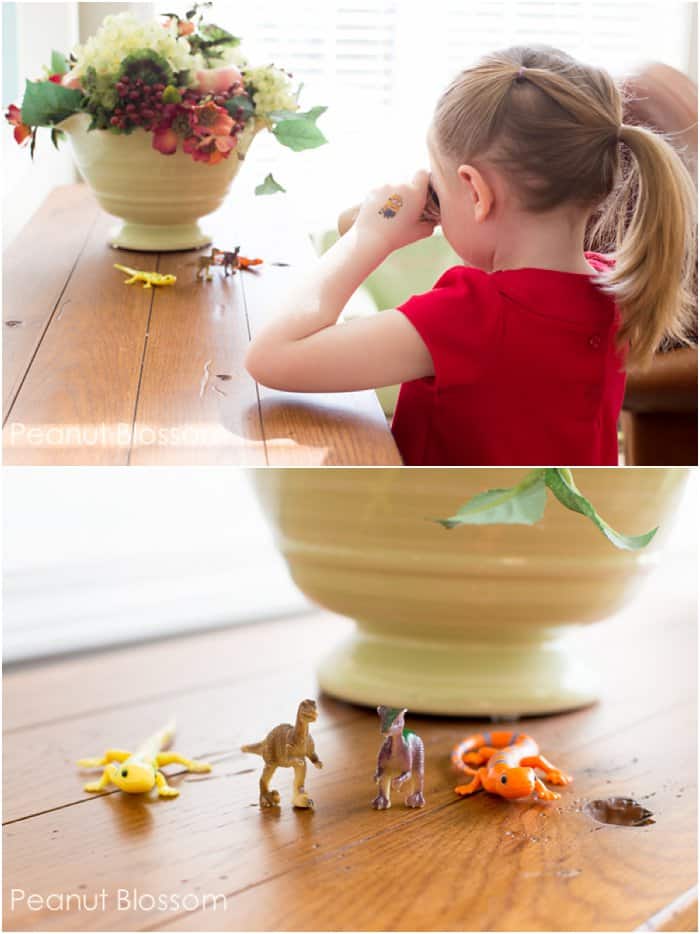 Little Pea really got into this activity. She was crawling around on her belly hunting for snakes and eagerly called out: "I see them, I see the animals!!" every time she found a cluster.
Get the FULL play prompt instructions here:



We talked about the sounds they made, what the animals might be doing, and how many were in each spot. It was the perfect way to spend a little time together that morning.
The Knoala app also has outdoor options available as well. I know I'll be turning to them for our 15 minutes outside inspiration this year!

P.S. If you liked this activity prompt, be sure to check out the app for yourself! A little bit more about Knoala....
Knoala offers thousands of fun & development-boosting activities for parents to enjoy with infants, toddlers and preschoolers. Based on your child's age and local weather conditions, Knoala finds activities that are most suitable for you and your family. Bond with your child over games and crafts that foster artistic, cognitive, emotional, motor, sensory and language skills. Connect with thousand of parents to exchange ideas on how to keep your child happy and busy. Follow the hottest mom and dad bloggers for their expert advice on keeping your little ones entertained. With Knoala in hand, you never have to worry about your child feeling bored again. All content on Knoala are free, and always will be.


Pin it: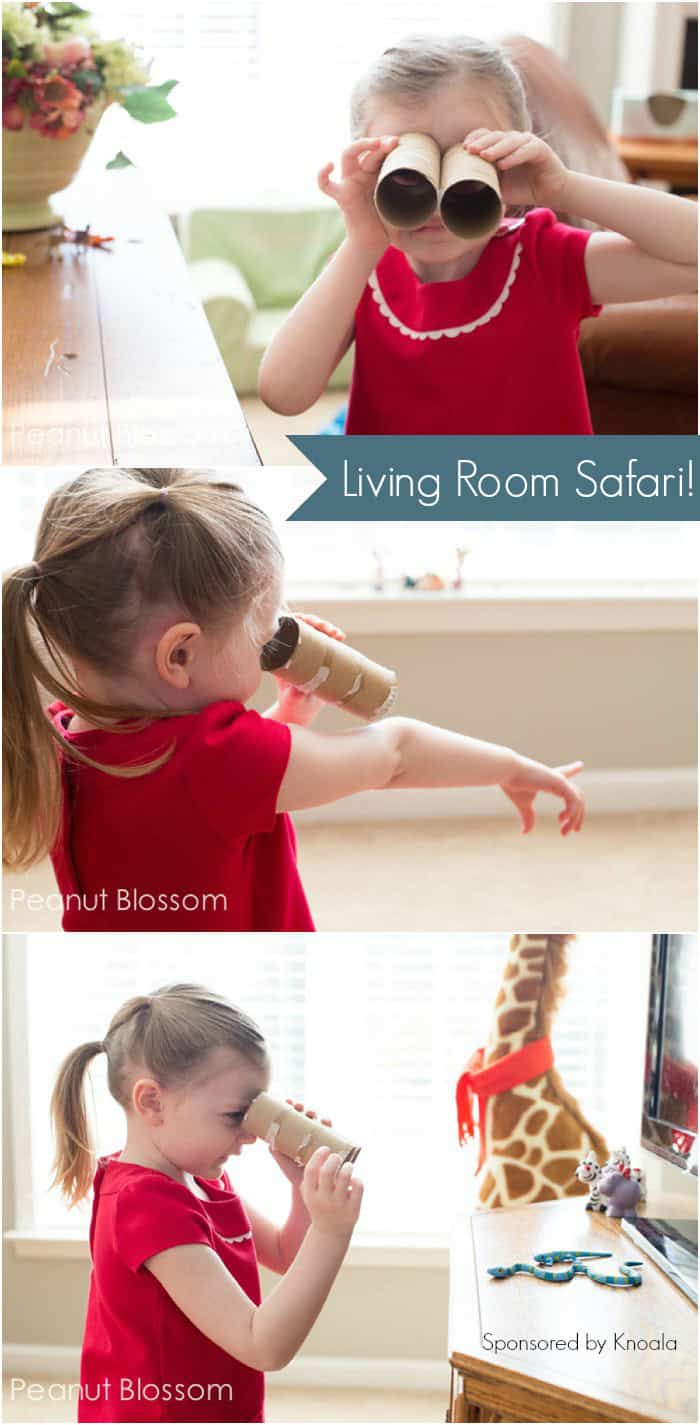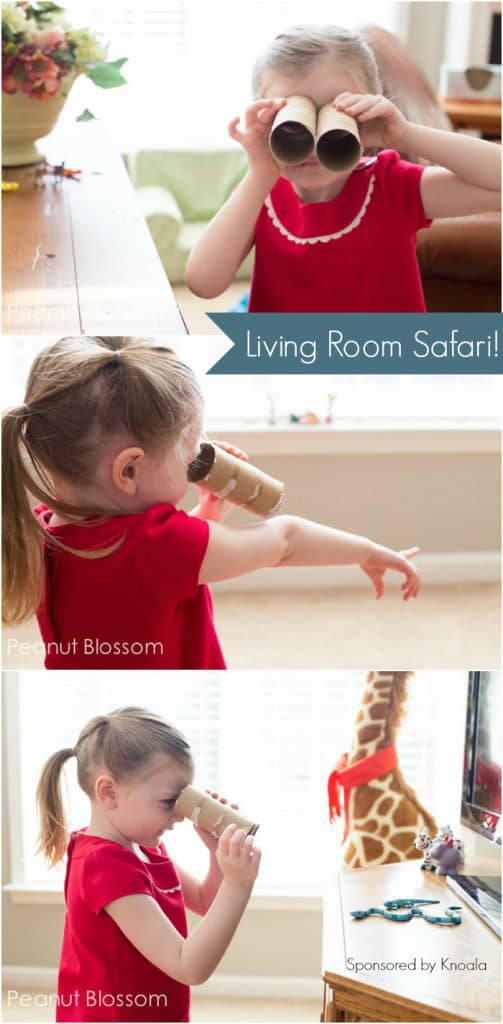 __________________________________
This post sponsored by Knoala. You may view our full disclosure here.