I finally realized that all those preparation posts about Little Pea's nursery never had their final follow up reveal shots. Since the room has been in full use for coming up on 4 months, I thought it was finally time to share the photos.
I'm very pleased with how everything turned out in her room, but one thing has been driving me batty since April--I just don't know what to put on the wall above her crib! Since it is the largest, emptiest wall in her room and also the very first thing you see when you enter, the room has felt unfinished to me. I decided that maybe posting this would help bring in some inspiration as to what to put on that darn wall.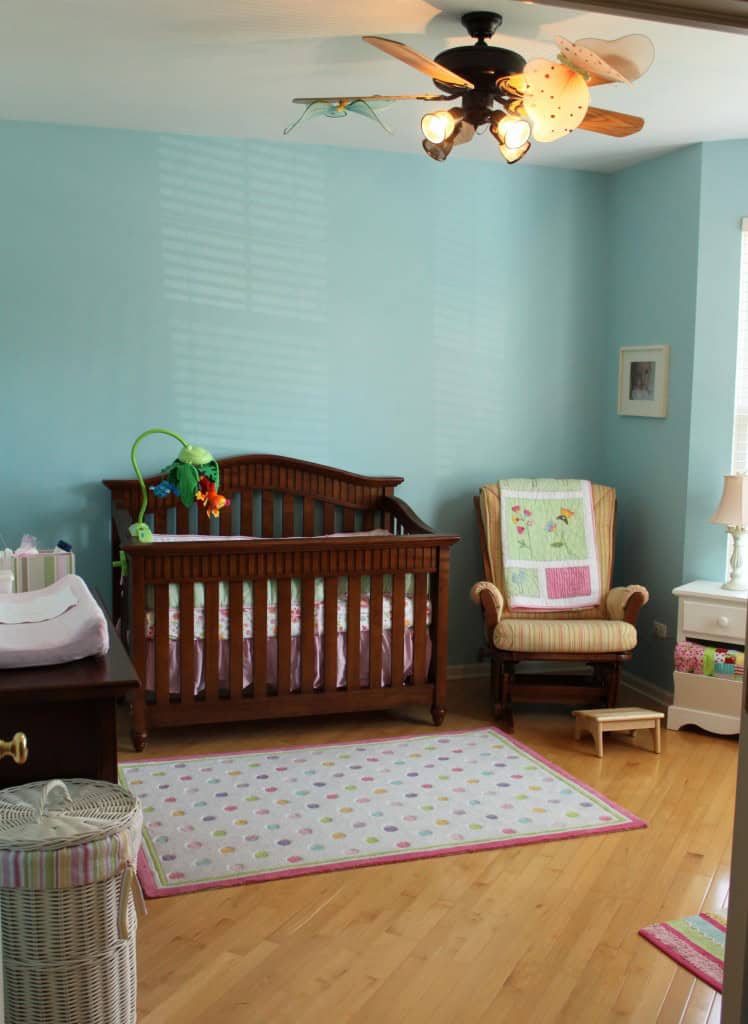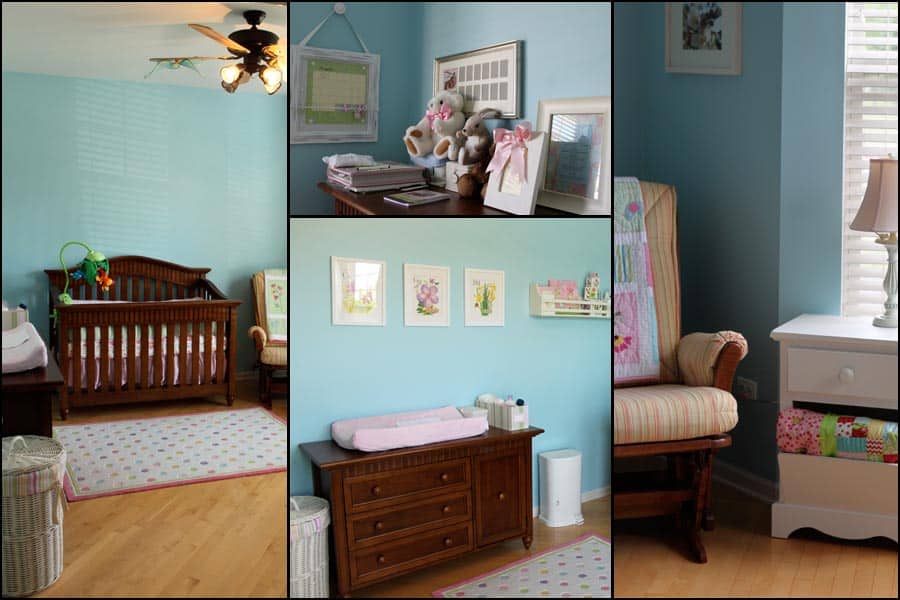 The ideas I've been toying around with include:
1. Some kind of decal mural:
Love these birdies on a wire: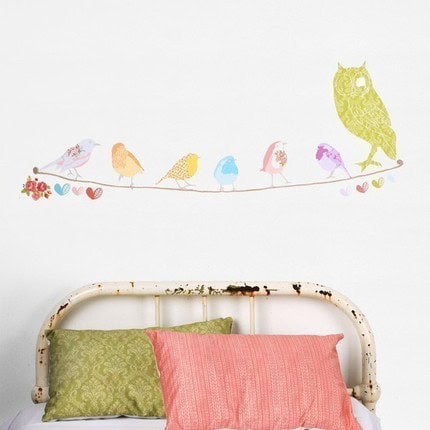 2. Some kind of cozy fabric wall hanging made out of Hunky Dory charm packs that I have laying around.
Maybe a pennant garland or mobile?
I'm just filled with indecision on this. If I don't make up my mind soon, the room won't be a nursery any more and I'll be talking big girl beds! Anyone want to vote on what to do with that wall??