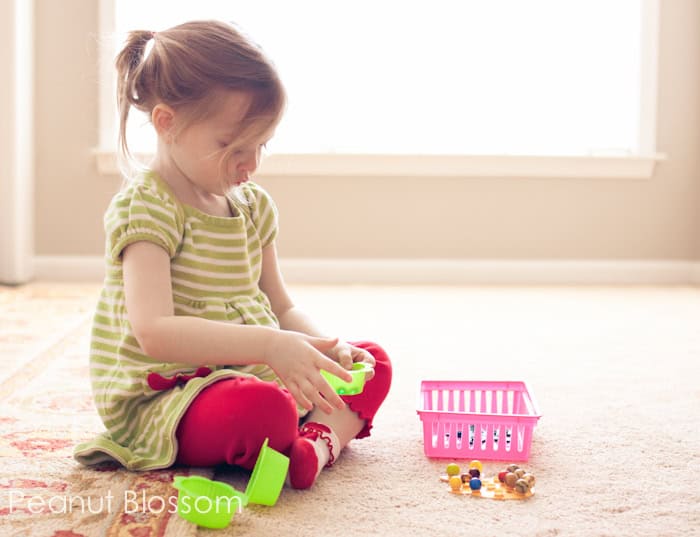 I noticed something this afternoon. Somehow, this house has turned into our home.
I'm not sure when it happened but I suspect the Christmas season had something big to do with it. But the reason it hit me full force today in particular is all because of the light that streamed in through our windows today.
One of the things I miss most about our old house is how it would seriously glow in the afternoons. We had shiny light colored hardwood floors, sky lights, and amazing afternoon sunshine that would bounce around like crazy. I miss that feeling of being in a bright airy bubble of light.
And then it happened: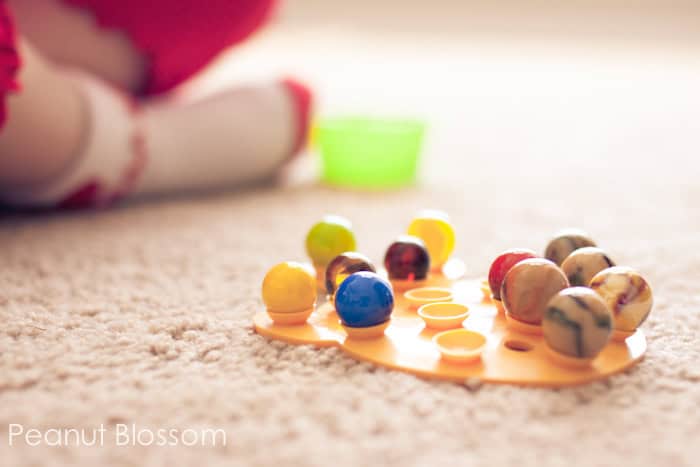 Little Pea is smitten with these marbles. It's a Montessori-styled activity I picked up from the Peanut's preschool days. I set her up on the carpet for a work session so the marbles wouldn't have far to roll and I noticed the way they seemed to be glowing in the light.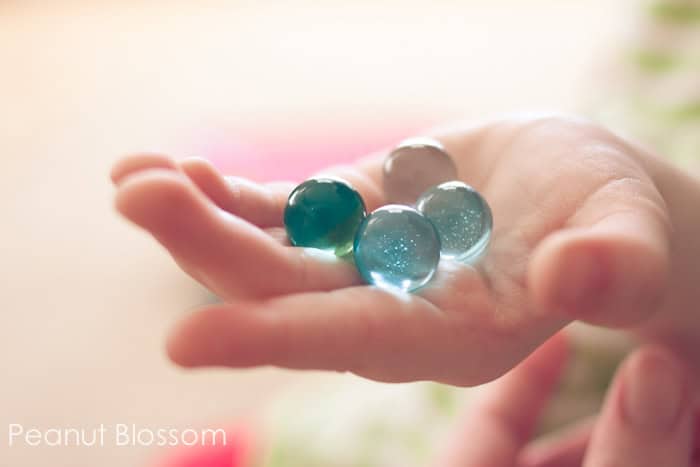 I looked around our living room and felt it: that bright airy bubble of light. Our entire house was glowing today. It really felt like home.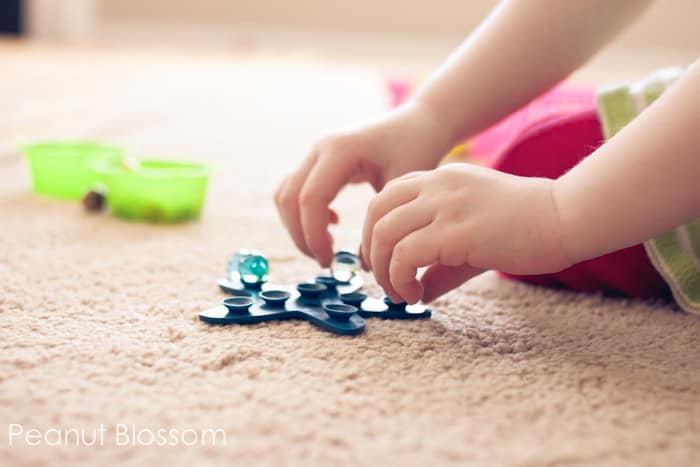 So I stopped and sat on the floor with Little Pea and played with her and her marbles and enjoyed the sunshine.
It's been 5 months since our move. 6 weeks may not make a home, but apparently 5 months does.