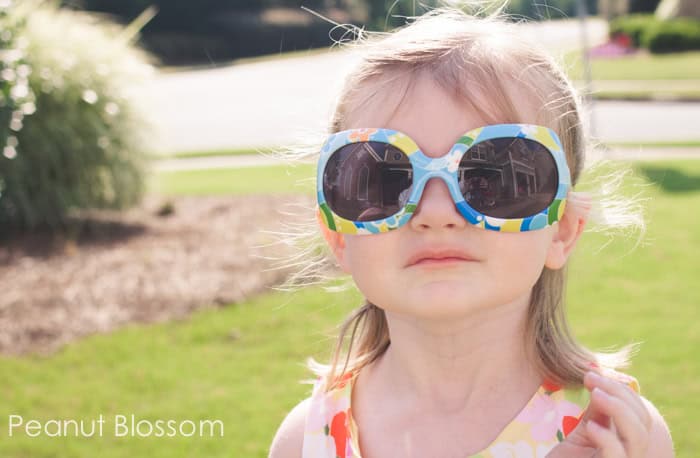 I probably have dozens of shots similar to this one and I will probably take dozens more before she's grown. For some reason, I never get tired of seeing this lady in her silly sunglasses.
Maybe it's because her eyes are so striking that they dominate any photo they appear in. When they are hidden behind glasses, I notice her silly giggles, smirks, pouts, and pensive glares.
Little Pea is my drama queen and I'm loving the show.