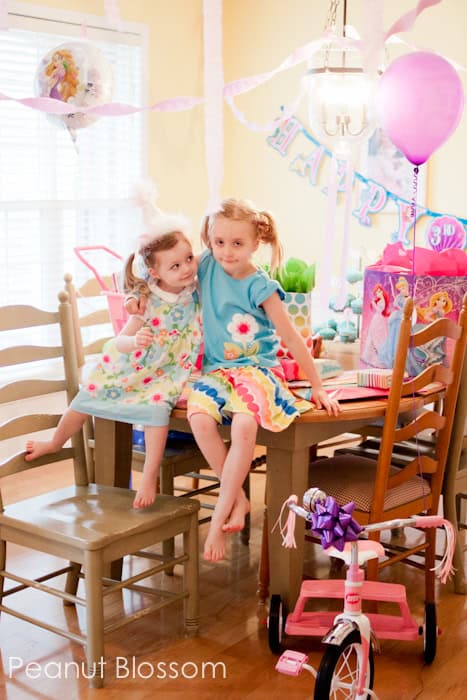 My Little Pea is three today. She was old enough this year to demand request a mermaid party. Though at this age we don't do a big friend party like we did for the Peanut, we do make our family-only celebration extra special.
I didn't expect the theme to cause as many stresses as it really did. I had to really hunt to find wrapping paper & decorations that worked. In the end it turned into a sort of mermaid/princess mash-up theme but the whole day just screamed Little Pea: girlie, bright & colorful, and covered in bling.
Little Pea has a showstopper of a personality. She is outgoing, brazen, fearless, charming, and sweet. Don't be fooled by the princess shoes and jewelry, she just thinks they are necessary accessories for adventure.
And if that adventure involves her big sister? All the better.
Little Pea has been talking about her mermaid cake for weeks. The Peanut insisted I make cupcakes again since she loved the ones for her party so much.
I do not do frosting decor well at all so I was extremely relieved to find these adorable mermaid cupcake toppers by Day Signs by Day on Etsy. At Day's suggestion I printed them off on cardstock at Office Max and just punched them out & taped to lollipop sticks.
Little Pea loved them.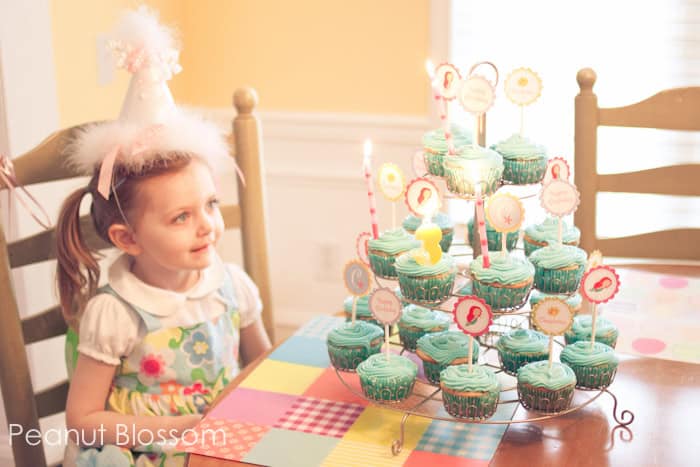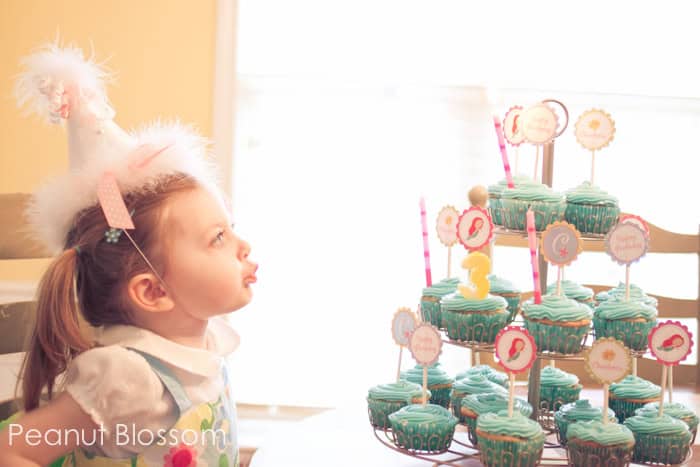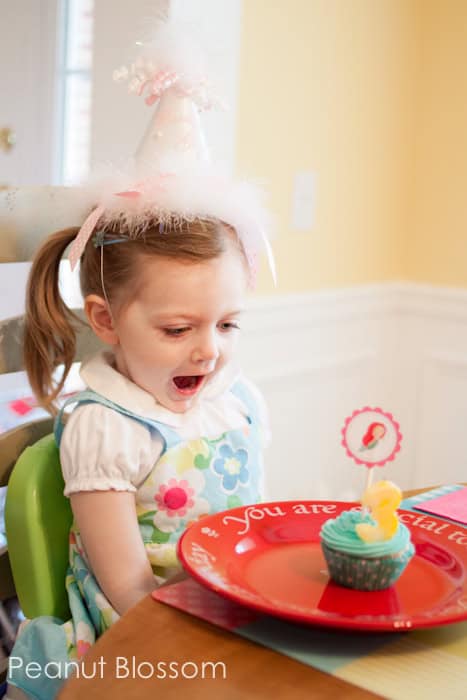 The Peanut came shopping with me one day to pick out a special gift for Little Pea. She chose an Ariel the mermaid bath toy and it was a huge hit with Little Pea. You can see her cuddled up in her arm in this photo--the only way we'd get her to sit still next to mommy for a photo was to promise she could hold the mermaid!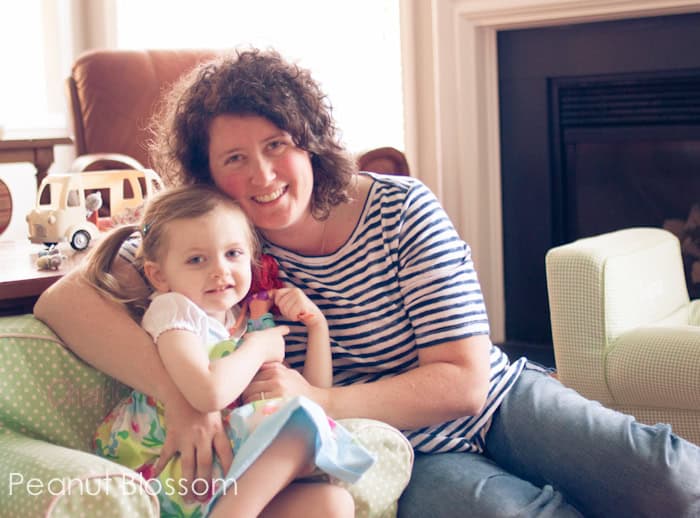 It is so exciting to finally meet the fantastic little girl Little Pea is turning into. After years of frustration trying to communicate with us, we are finally understanding her. It seems like we passed over a bump and now All The Words are pouring out of her all at once. It is so fun to ask her questions and get detailed answers.
I love that she knew just what kind of party she wanted and was finally able to tell me. I'd move heaven and earth to help make her dreams a reality, that job is so much easier now that I know what they are! I can't wait to see what else she has in store for us this next year.
Mommy loves you, Little Pea. Our lives are all brighter because you are in them.