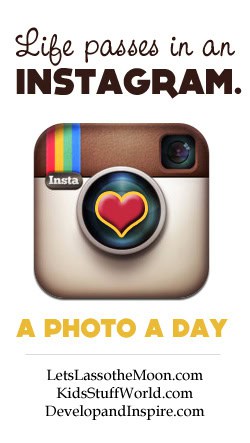 "The best camera is the one you have with you," over the course of our friendship I cannot tell you how many times Tiffany has said this to me. In fact, when I think the quote, it is her voice inside my head. When she suggested I do an iPhone version of Project 366 I was sold.
Benefits of doing Project 52 or Project 366 on a smart phone? Let me share 5 reasons!
Right now I admit I am a bit of an iPhone Instagram junkie. However, I've read wonderful reviews about a variety of other must-have apps.
This is "the list" of the Top 7 Must-Have iPhoneography Apps. I will be playing with the following in the New Year:
If you already have any of these apps I'd love to hear your opinion! Want to see the power of these apps? Check out this wonderful eBook (PDF) full of mini-tutorials.
Are you an Android user? Most of the folk over at Develop are Apple fanatics. We'd love to hear your input. Please drop us a line in the comments sharing your favorite photo apps or suggestions for other participants who might want to do a mobile version on that platform.
Why am I participating in this project?  Here's my story…
If you're interested in joining us all you need to do right now is:

………………………………………………………………………………..
Zina Harrington is an everyday photographer  participating in Project 2012 using a variety of cameras including an old Kodak, an advanced Fuji point & shoot, as well as her iPhone. The goal of her educational blog Let's Lasso the Moon is to encourage parents & children alike to ask questions, grow, and enjoylearning. She believes a child is like the moon reflecting the light in their universe; that children echo our parenting style, our religious beliefs, our creativity, and our curiosity. Join Let's Lasso the Moon & Develop in a quest for light.