Little Pea's "Mommy & Me Mornings" have been going really well. Once I made the decision to take my little lady out on some more purposeful "dates" it changed our entire approach to the week. Now at least once a week I try to stop what we're doing and either try something new with her or turn something old into something more special.
This week's case in point was a trip to the library.
A big portion of what made our date special was the fact that I let Little Pea pick out the fancy get-up she's wearing. It was a gorgeous spring day here in North Carolina. I had initially dressed her in pants & a top but she decided she wanted to wear this flowery little number instead. Those are actually her Christmas shoes!
She posed for that photo and asked me to take her picture. She's completely hamming it up all of her own accord. Would I have suggested this outfit to her? Probably not. But, she felt pretty and was excited to get out of the house all dolled up "like a princess."
Another very important element for making these dates special for Little Pea is allowing her free reign of where we walk and what we see. So often I'm leading us in order to get the errand done quickly. On our dates, I let her dictate the touring. If she wants to play with puzzles rather than look at the books, it's her call.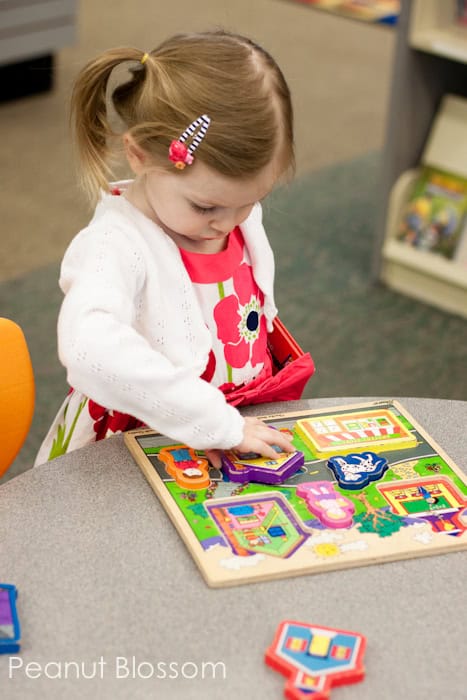 Lastly, the thing that really makes Little Pea excited? Space. And a bit of freedom. This girl is a RUNNER. She is off like lightning the second I let go of her hand which makes for a very nervous mommy. She gets strapped into her stroller just so I don't have to panic about losing her in crowds.
When we're out on a date, I try to pick a place that is safe enough for me to let go of that hand and let her walk far away from me. I try not to hover and let her experience that feeling of being alone in public (while secretly watching her like a hawk from a distance.)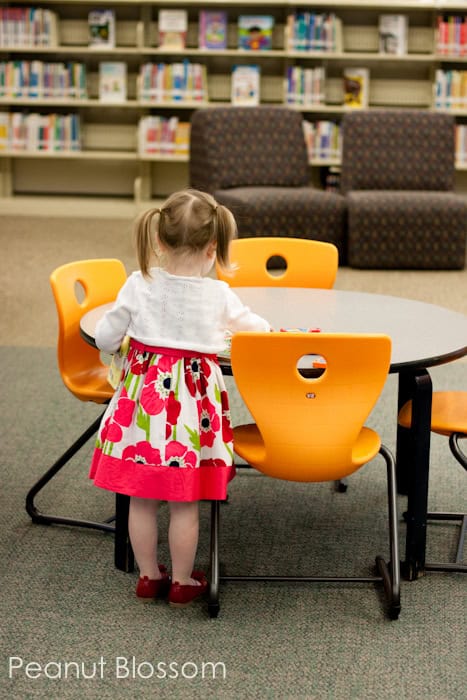 I'm making progress on our list but I'm thankful for this check-in because I realize I'd already forgotten a few of the things I wanted to do! I need to put swim classes on the radar soon.
What are your favorite dates with your kids? How do you make them special?