And, I'm off like a shot!
Yes, I've been rolling out some Christmas decorations all month, but today is THE day the magic happens in our house. The tree is going up, the stockings are being hung, the garland is being dressed, hot cocoa will be served, Christmas tunes will play. This is quite possibly one of my favorite days of the year.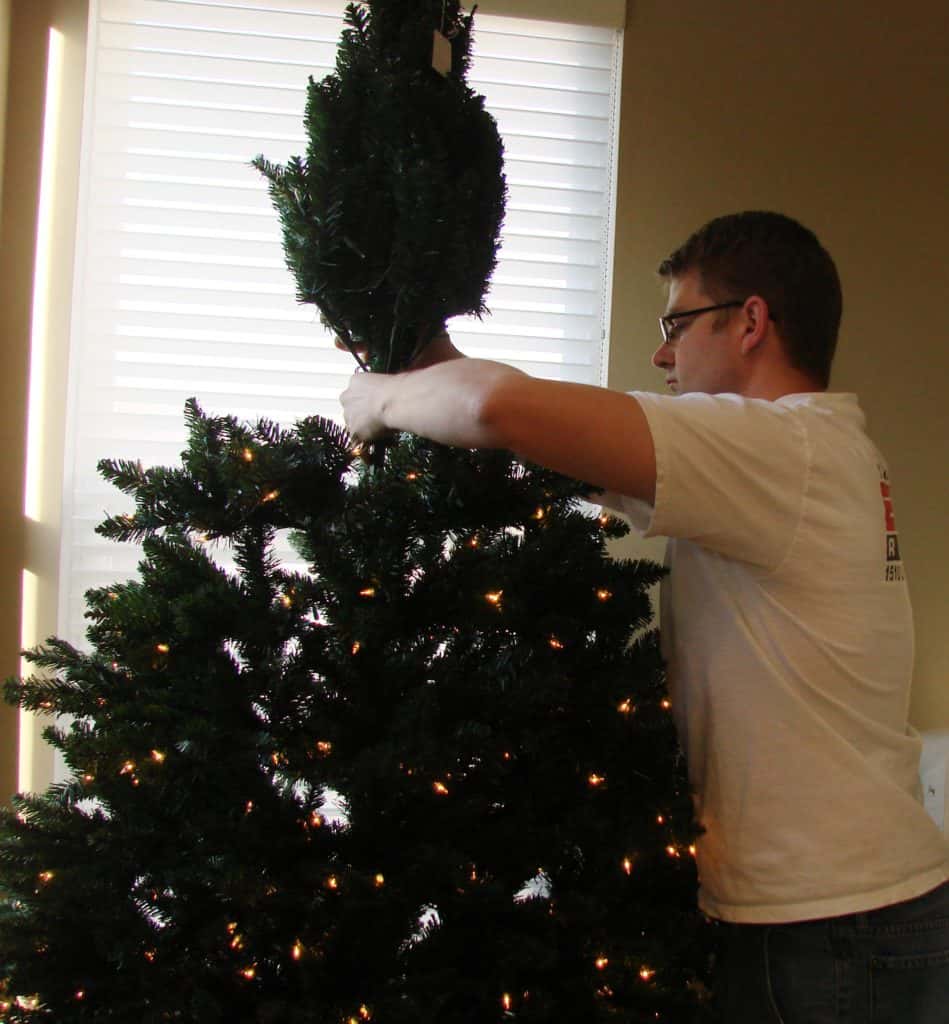 *Handyman Tim assembling our tree, circa 2007. We are very much an artificial tree family. Don't judge.
When the dust settles, our home will be trimmed and glittering. I can't wait to light the tree and settle in for a seasonal movie.
Over the last couple weeks I've been hunting down the "perfect" hot cocoa for just such an occasion. Thanks again to my friend Michelle, I've decided that this is the go-to recipe for our Christmas season:
_________________________________
Hot Cocoa Recipe
Ingredients:
2 tbsp cocoa mix (I've been using Ghiradelli but Michelle swears by Hershey's)
8 oz milk
1 tsp vanilla extract
pinch of salt
Directions:
Combine all ingredients in a small saucepan over medium heat. Whisk to avoid burning, heat until scalding.
Serve with an insane amount of whipped cream and a candy cane!
Yield: 1 fantastic mug