Use leftover baked salmon to make this easy entree salad using summer's best produce: fresh blueberries, ripe tomatoes, and crisp lettuce greens. Drizzle the easy fresh basil salad dressing over the top and toss. If you've got leftover wild rice, it adds a wonderful heartiness to the dish.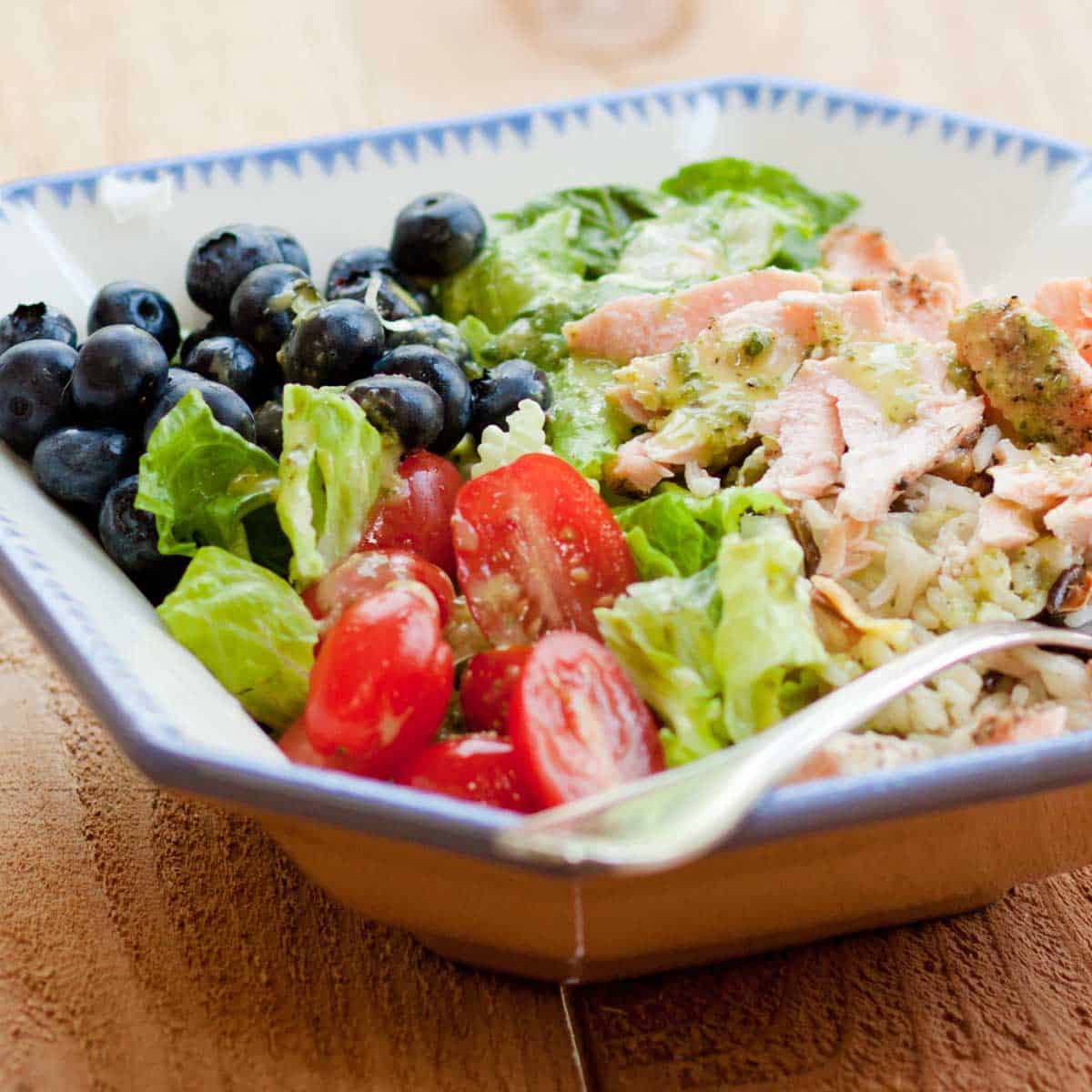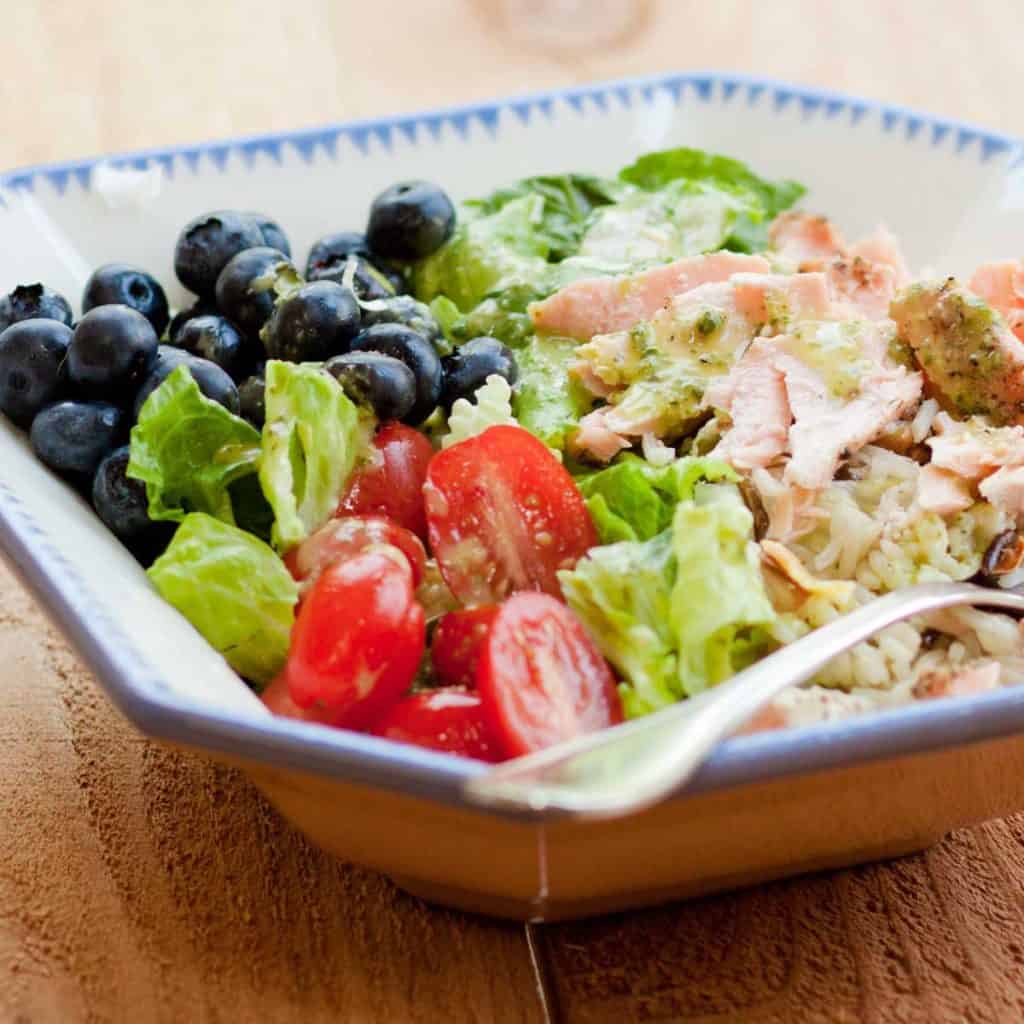 Our family loves salmon but since we prefer fresh over frozen fillets, it doesn't appear on our menu often. On a whim, I picked up a very large salmon during a recent Costco trip. I normally avoid buying fish there since the quantity is way more than we would eat during one meal and I'd rather not freeze the leftovers.
Lucky me, this time I had a plan for that entire package of fish! I stumbled upon this recipe from Better Homes & Gardens magazine. It has a crazy long list of ingredients that all sounded fresh and delicious together. I didn't have everything on the list, so I picked and chose based on what's in my fridge at the moment. I think you could make endless combinations of this salad and it would always be just a little different.
The fish and leftover wild rice were an amazing addition to a green lettuce salad. I would never have imagined putting rice in there, but it was fantastic.
The additional recommended ingredients you could add or mix in as you wish included: various grains including quinoa, wild or brown rice, 1 cup cantaloupe cubes, 1 small zucchini cut lengthwise in narrow ribbons, ½ cup walnut pieces, fresh herbs over the top: dill, basil, mint. I can't wait to try this again by adding in cantaloupe! I'm guessing my sugar snap peas will appear in this salad once harvest time hits, too.
So we had baked salmon with wild rice for dinner on day 1 and this summer salad with the leftovers on day 2. Two completely different meals. I've included our very easy salmon recipe at the end just in case you've never tried making it at home. Ridiculously easy and it is our very favorite way of preparing it.