Peanut Blossom is proud to be a member of the LeapFrog Mom Squad. Be sure to check out the details on how you can win your own LeapStart at the bottom of this post!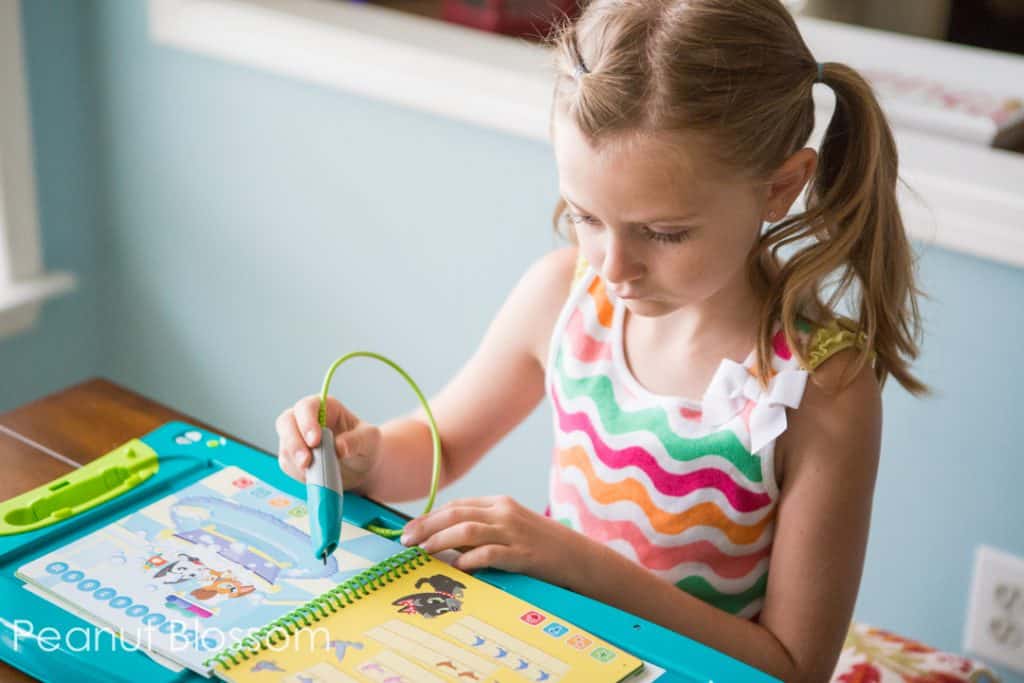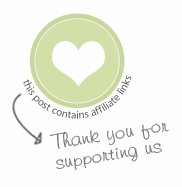 Ah my Little Pea. Kindergarten was a rough transition for my big dreamer. Learning to settle into a classroom where reading and math were pushed hard and fast was not an easy thing for her. She worked so hard all year and by June had finally met the goals her teachers set for her.
During our last conference before school let out, her teacher told me we had to really work this summer to make sure she didn't lose the ground she finally gained. Letter sounds, counting, and sight words have been on our summer to-do list and I've struggled a bit to make it fun.
Then two weeks ago, a surprise package arrived on our door step from our friends over at the LeapFrog Mom Squad--the new LeapStart interactive learning system for 2-7 year olds. Our LeapStart came with a sampler set of 9 of the books available for preschoolers through first graders. The timing could not have been more perfect!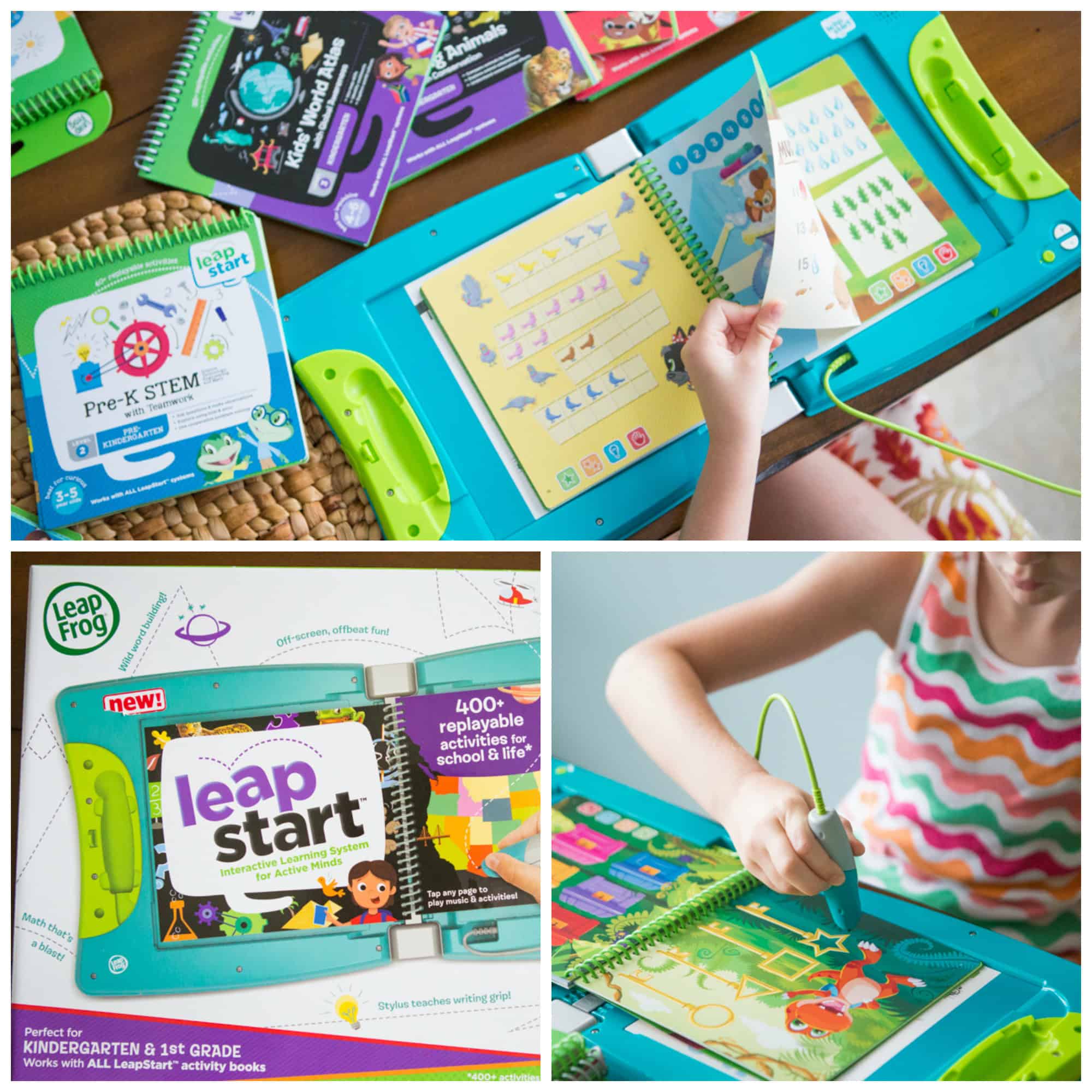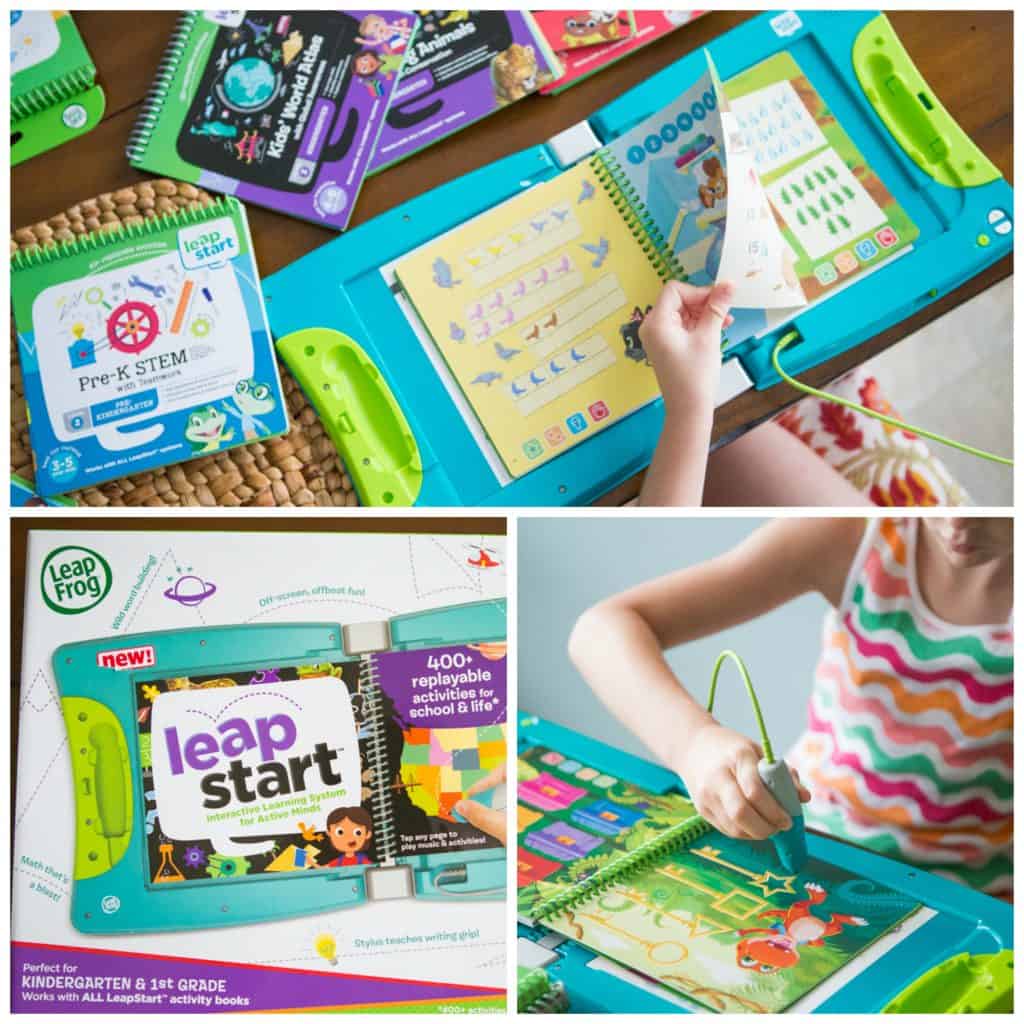 The interactive books integrate STEM, reading comprehension, phonics, and math skills all in the classic LeapFrog style. The bright colors, oodles of animal characters, and kid-friendly design grabbed Little Pea's attention right off the bat. She could not wait to test out the new books.
I squealed with glee on the inside because I knew I had a fresh tool to use to keep her from experiencing that classic summer slide.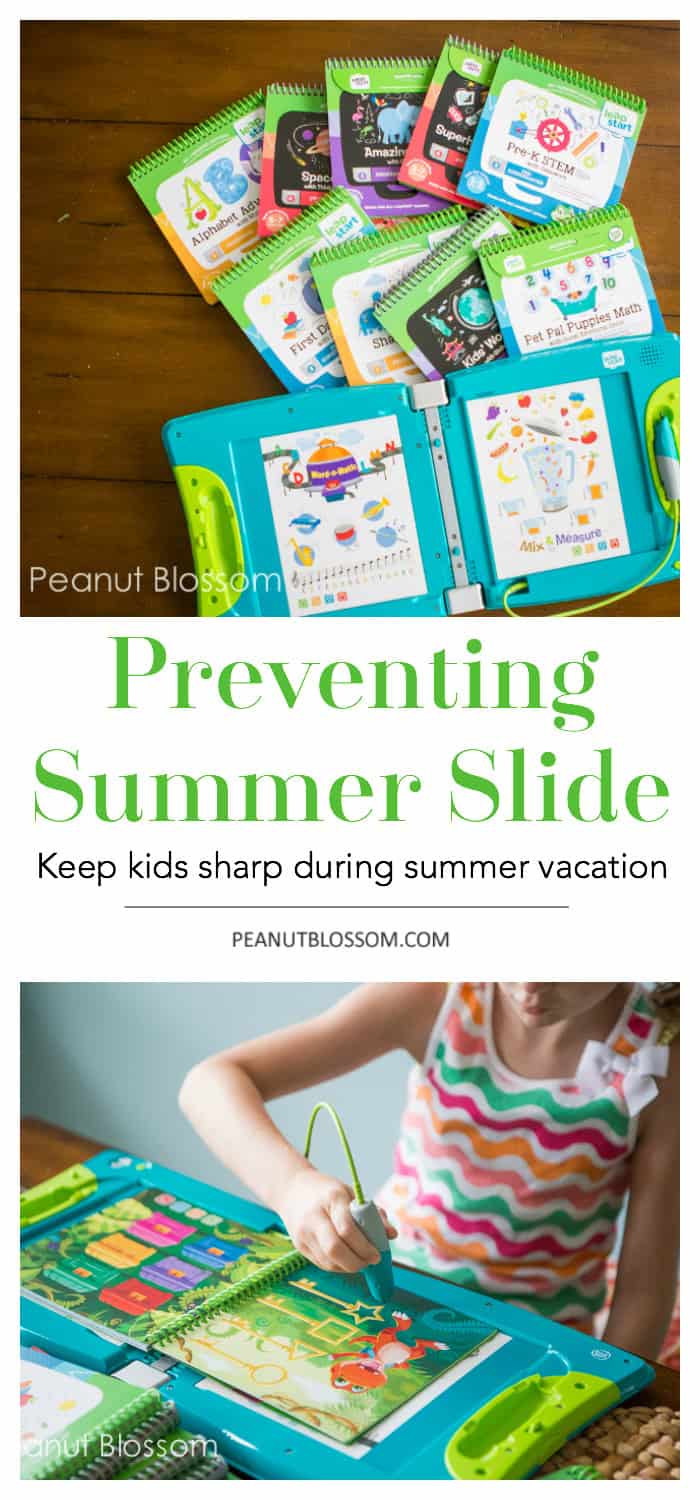 It's funny to me how different 2 kids can be. When the Peanut was her age, she was OBSESSED with the LeapFrog reading pen and books. We actually misplaced our first one during our move and had to run right out to buy a replacement or she wouldn't have been able to sleep without her independent reading time at night. But with Little Pea, it's been harder to get her excited about independent reading. She much prefers to be read to by one of us rather than working on her own with the pen.
But the LeapStart?? Forget it. She LOVED it from the start. It has already traveled with us to and from our recent beach vacation and she used it in the hotel room while we had some down time. She loves the interactive games and puzzles on the pages and is enamored with the musical clips and audio snippets. She loves that there are real world stickers in the back of each book to use as rewards in a chart for completing different challenges. Some experiences just can't be perfectly replaced with an app and peeling a sticker is one of them.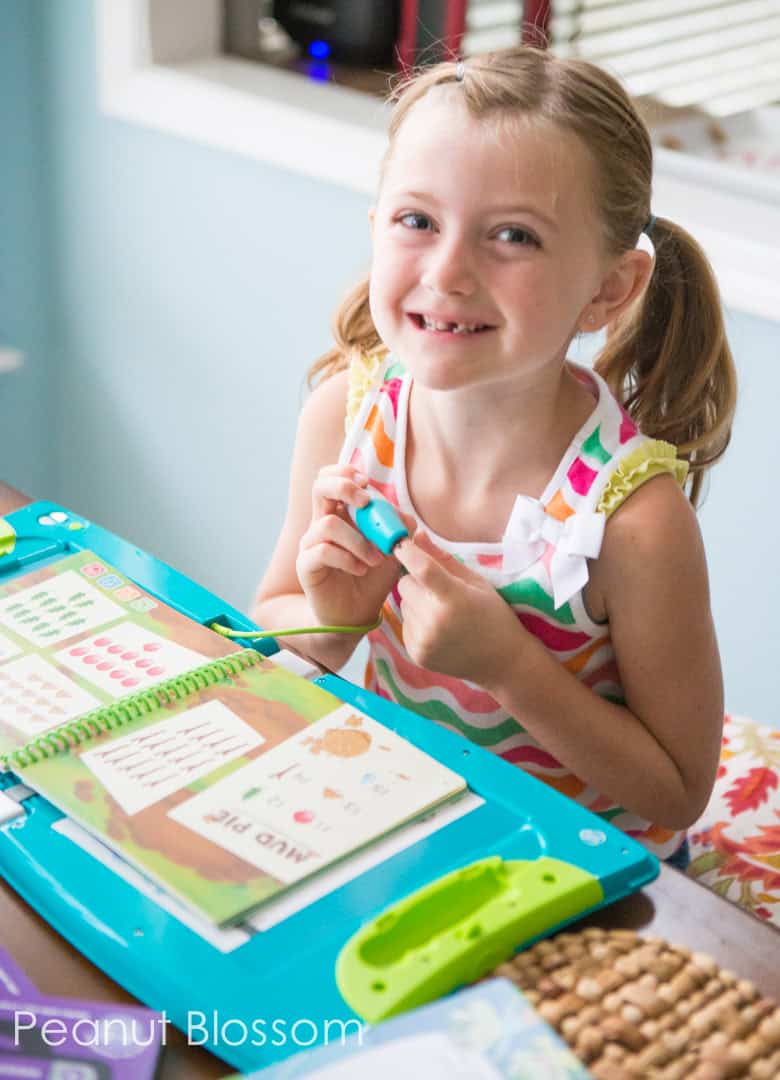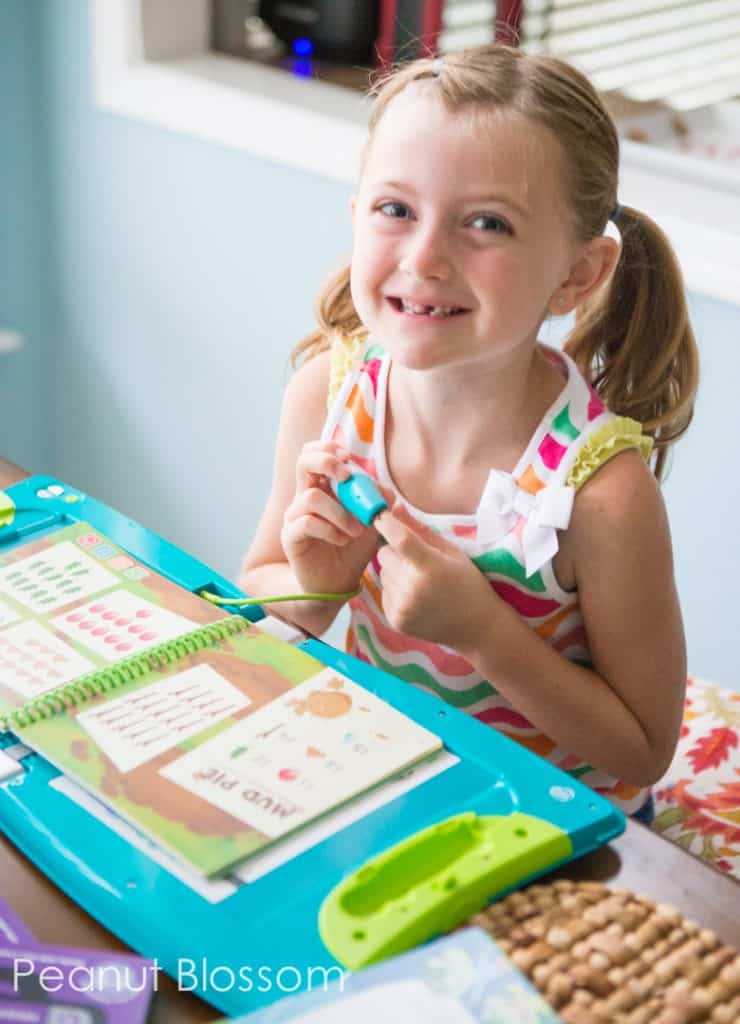 What I love is that the topics of the books were exactly what we needed right now. I love how age-appropriate they are and how on point the skill levels are for her at this stage.
There are currently 16 activity books that span 4 learning levels from preschool through 1st grade. Our sampler kit was missing two of the Kindergarten titles which I will be purchasing asap.
We have the LeapStart for ages 5-7 which I would highly recommend since the stylus is designed to help with pen control muscles. Little Pea's favorite of the books is the Amazing Animals title but I'll be buying Cook It Up! Math and Reading Adventures for level 3 (kindergarten) asap.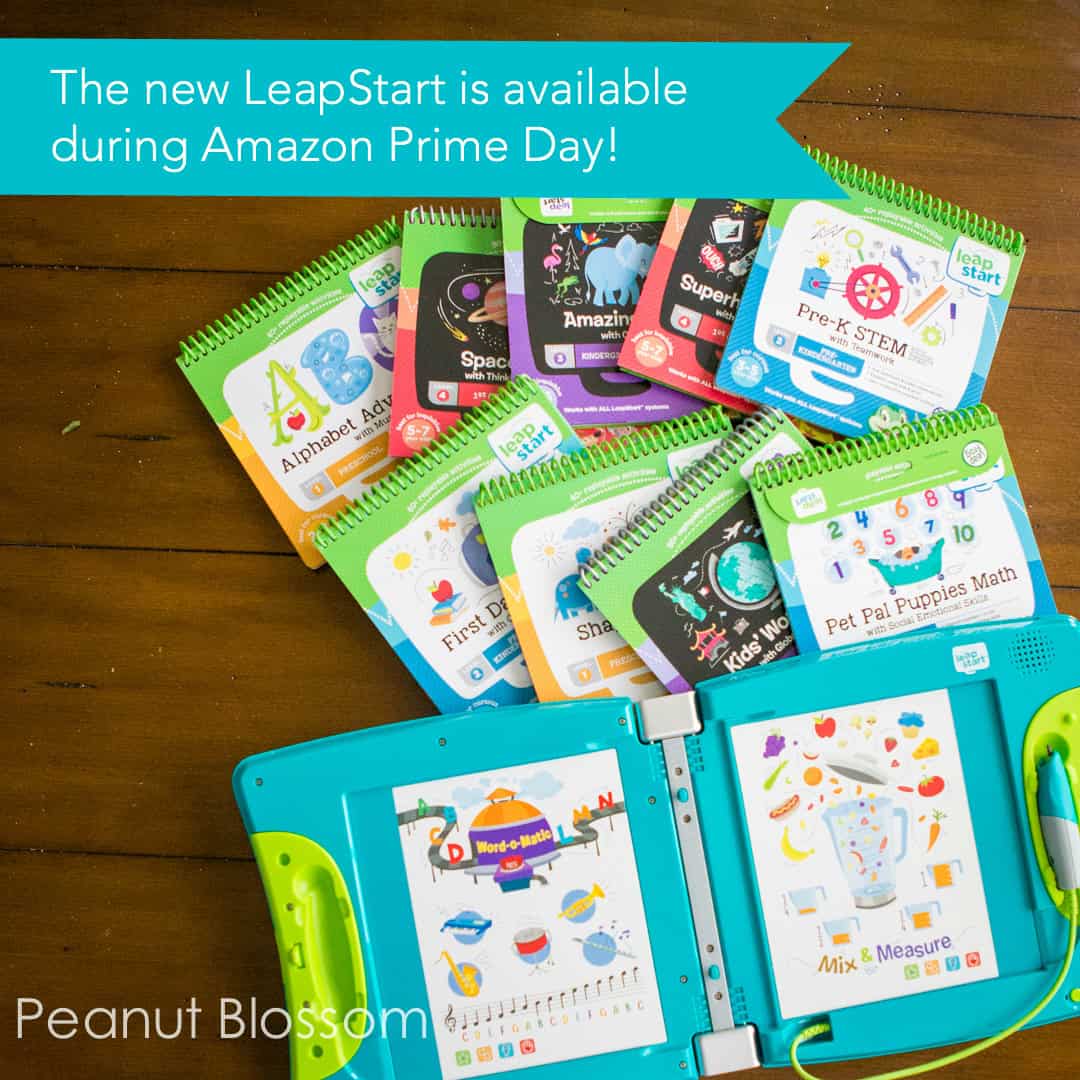 What I'm really excited about is the fact that the new LeapStart system is part of today's awesome Amazon Prime Day deals. If you buy either the LeapStart for ages 5-7 or the LeapStart for ages 2-4 you can get a free pair of LeapFrog headphones with your bundle!

We were given the LeapStart in exchange for sharing our review with you. All thoughts and opinions are our own.