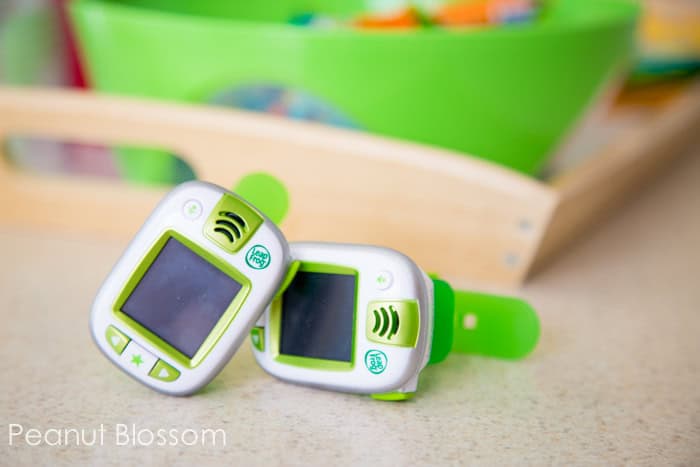 Today was National "Fit Made Fun Day" hosted by LeapFrog. Hundreds of children gathered in Santa Monica, California to try and break several Guinness World Records for the most number of kids enjoying active play at the same time. To celebrate the launch of their new LeapBand, LeapFrog invited families all across the country to join the fun by hosting virtual events at home.
In order to be more mindful of our own health, Tim and I have both taken to wearing FitBits to monitor our daily activity and steps. We've been challenging each other to get more walking and movement in each day. The girls have both been jealous of our bands so when I heard about the LeapBand I was totally curious to check them out.
The concept behind the LeapBand is that your child gains access to cute animal oriented games based on their activity level. The more they move, the more games they can unlock. The parent controls allow you to lock down the game playing activity during school and sleeping hours and the band tracks how physically active your child is so that you can get an idea of just how much they are moving. You can check out more details here.
The product is a huge hit with both of my girls and I love watching them jump and hop around to play. We were all excited about the idea of hosting a playdate with friends to test it out even more while trying to break some world records!
Preparation supplies for our playdate included: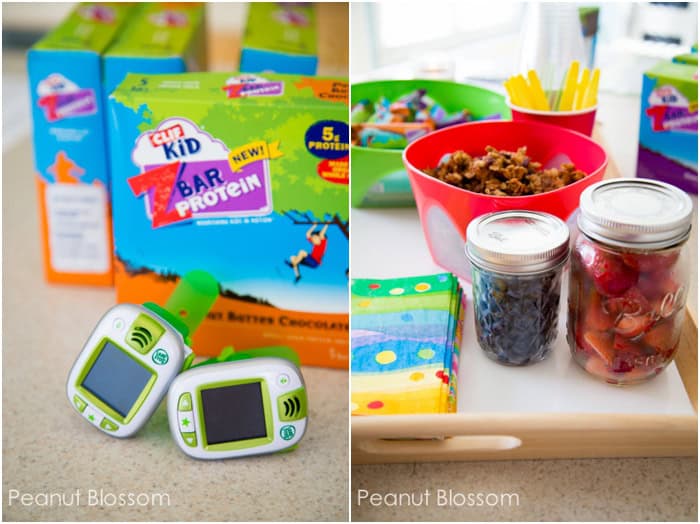 2 LeapBands
Several boxes of ClifKid Z-Bars
A simple yogurt parfait station*
Fresh strawberry lime water*
An iPod playing our favorite Pandora station ("They Might Be Giants - Children")
A bluetooth speaker for cranking the music loud outside
Just add friends!!
*Check out the recipes at the bottom of the post!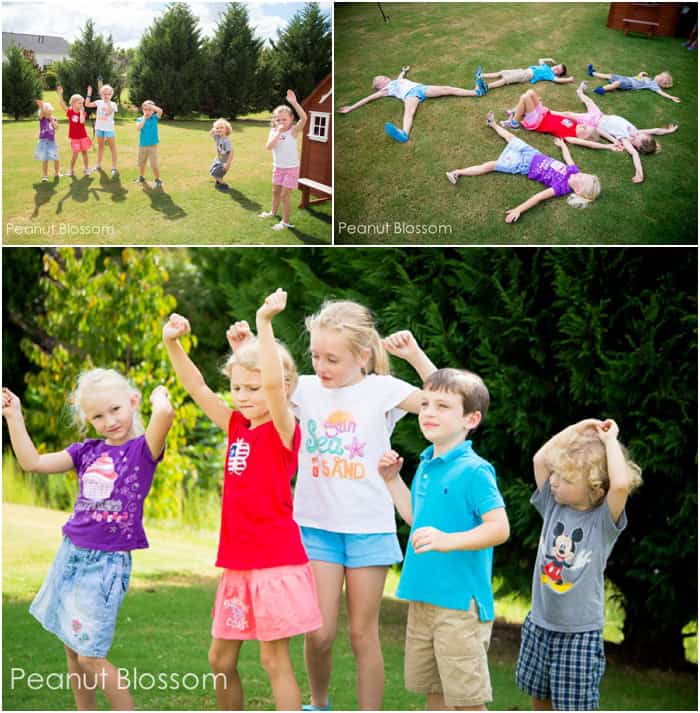 We played a couple of warm-up games before we started our record breaking challenge. The kids got to test out the LeapBands as we played LilyPad Hoppers. 2 kids pretend to be frogs hopping on a lily pad while they other children take turns trying to run through them doing a silly movement prompted by the LeapBand without getting tagged by the frogs. Once they are tagged, they become frogs which makes the challenge even harder for the next kids to run through.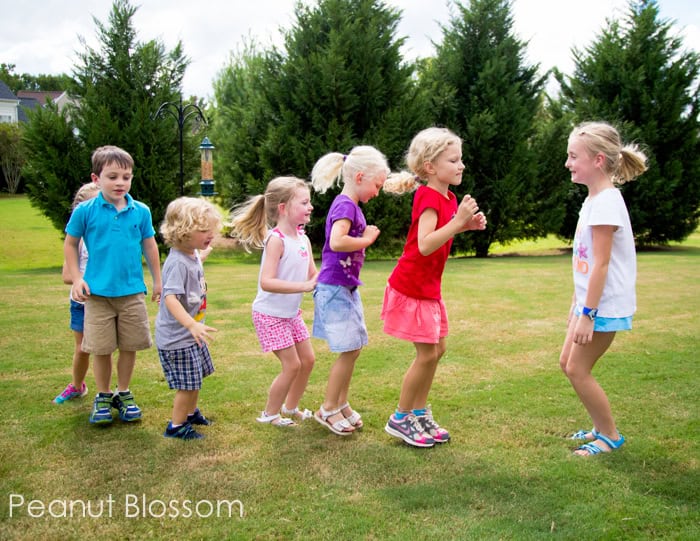 There were three main challenges for our record breaking goal: the snorkel dance, making grass angels, and a follow the leader challenge using more silly physical movements from the LeapBand which included moving like a worm, jumping like a lion, and flapping arms like a bird.
The kids took turns leading one another in the silly movements and the music kept them going.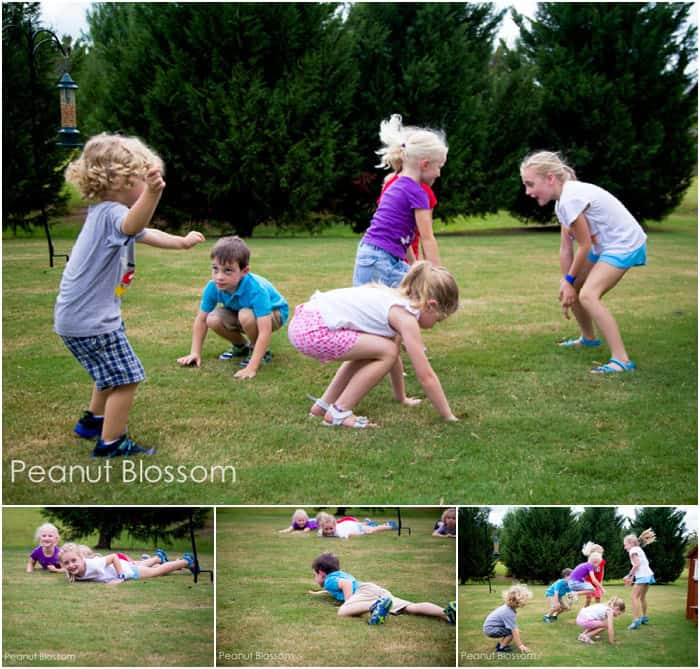 After we completed our mission, we had a quick award ceremony where the kids were presented with participation certificates: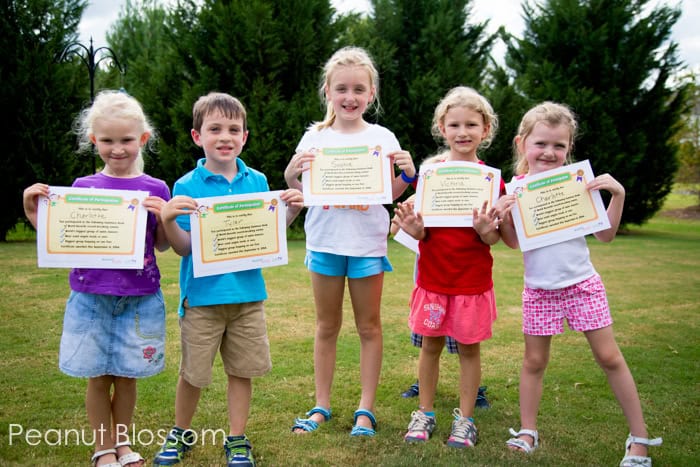 Then it was time for refueling at the snack bar. The kids all gravitated towards the ClifKid bars. The mint chocolate ones disappeared most quickly! Yum!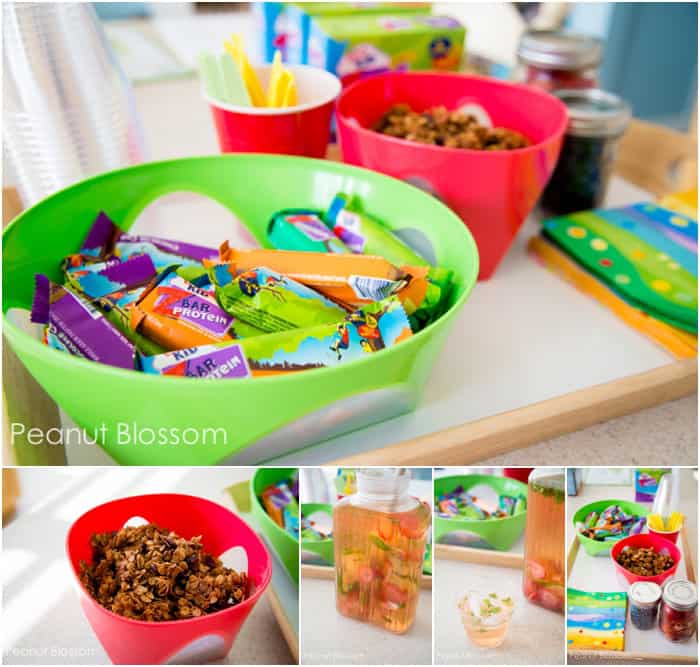 The moms loved the yogurt station, especially the homemade granola. I was asked to share the recipe and one friend even went home to make it that afternoon! It's so easy and definitely addictive.
Be sure to check out all the recipes below!


Easy homemade granola
Ingredients:
2 cups rolled oats
¼ cup chopped pecans
¼ cup brown sugar
¼ cup dried cranberries
1 tablespoon ground cinnamon
¼ cup canola oil
2 tablespoon honey
2 tablespoon maple syrup (100% pure)
½ teaspoon real vanilla extract
Yogurt for serving
Fresh berries, I served strawberries and blueberries at our party
Method:
Combine all the dry ingredients, including spices, in a large bowl. In a separate small bowl combine oil, honey, maple syrup and vanilla extract and mix.
Pour mix over dry ingredients, mix well, and spread evenly in a roasting pan or cookie sheet. Bake at 325 for 25 - 30 minutes until lightly toasted, stirring every 5 minutes or so during baking.
Let cool before serving - it will crisp up as it cools.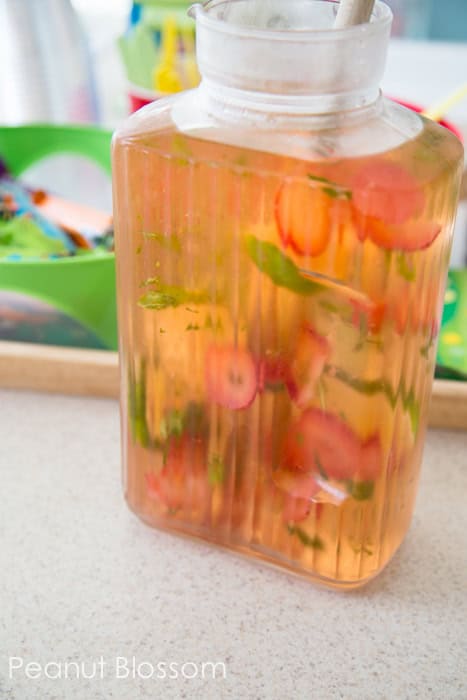 Refreshing strawberry lime water with mint
Ingredients:
10 cups water
strawberries, sliced thin
1 lime, sliced thin
several sprigs of mint, chopped
Method:
Combine all the ingredients in a pitcher and store in the fridge overnight. The strawberries will lose some of their vibrancy as the juices seep into the water. For presentation, you may want to add a few more fresh berries or freeze them into ice cubes! This recipe is so surprisingly delicious, I'll be keeping a pitcher in the fridge just for me!
_____________________________________
This post was brought to you by LeapFrog and ClifKids. We received product to aid in hosting our party but were not otherwise compensated for this review. Peanut Blossom is proud to work with brands we trust. You may view our full disclosure here.