The Lager Queen of Minnesota is the official June Pick for the Peanut Blossom Book Club for Recovering Readers.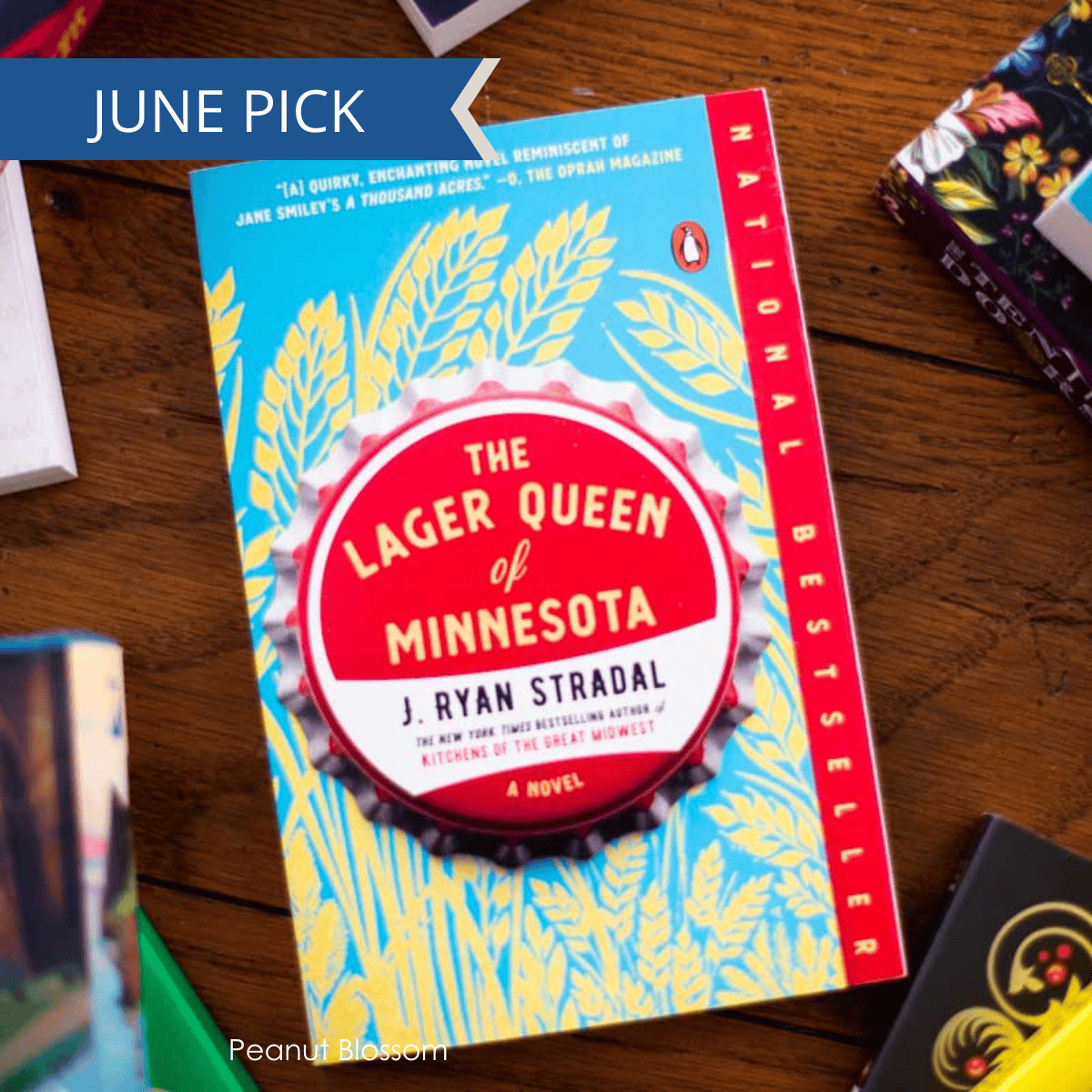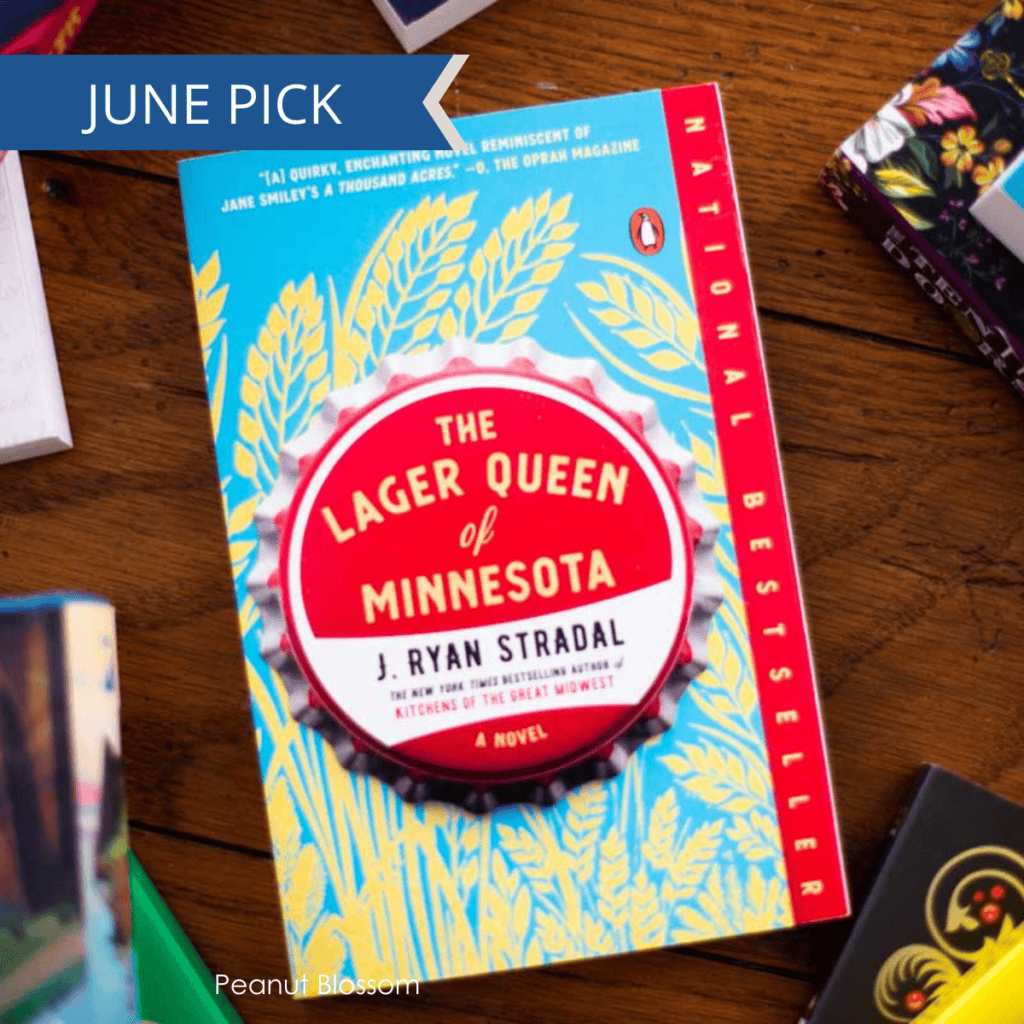 I'm always on the hunt for stories from different areas for our monthly book club picks. We've had lots of books take place in the South and New England, but I'm not sure we've ventured into the Midwest yet.
Married to a man from Minnesota, I couldn't resist this month's pick. While I'm not a beer lover myself, I can appreciate the family farm element of the story since I grew up in Wisconsin.
Whether you're reading the book on your own or with friends, I hope you'll take a peek at some of the midwestern treat recipes that would pair well with this book.
I can't wait to hear your thoughts on this month's pick!

P.S. Just joining us? Don't miss the full 2021 line-up for our book club picks.
Want to get free reminders for each month's book pick?
Sign up for my book club newsletter right here:
June's Official Book Club Pick: The Lager Queen of Minnesota by J. Ryan Stradal
With a 4+ star rating from almost 1,500+ reviews, I'm pleased to announce that it is our official June Pick for this year.
Get your copy of this month's book club pick:
Money-saving tricks for reading this month's book pick:
You can get the book from your library.
The Kindle version is cheaper than the paperback AND you can save money on the Audible version if you own the Kindle copy! I love to use the Amazon Whispersync feature to go back and forth between audio and digital reading.
What is this month's book about?
"A novel of family, Midwestern values, hard work, fate and the secrets of making a world-class beer, from the bestselling author of Kitchens of the Great Midwest.
Two sisters, one farm. A family is split when their father leaves their shared inheritance entirely to Helen, his younger daughter. Despite baking award-winning pies at the local nursing home, her older sister, Edith, struggles to make what most people would call a living. So she can't help wondering what her life would have been like with even a portion of the farm money her sister kept for herself."
Read the full description of the book here.
Discussion Questions for The Lager Queen of Minnesota:
Coming soon!
Fun Midwestern Recipes:
These classic Midwestern recipes are fun treats to enjoy while you're reading this month's pick or to serve at your book club party: