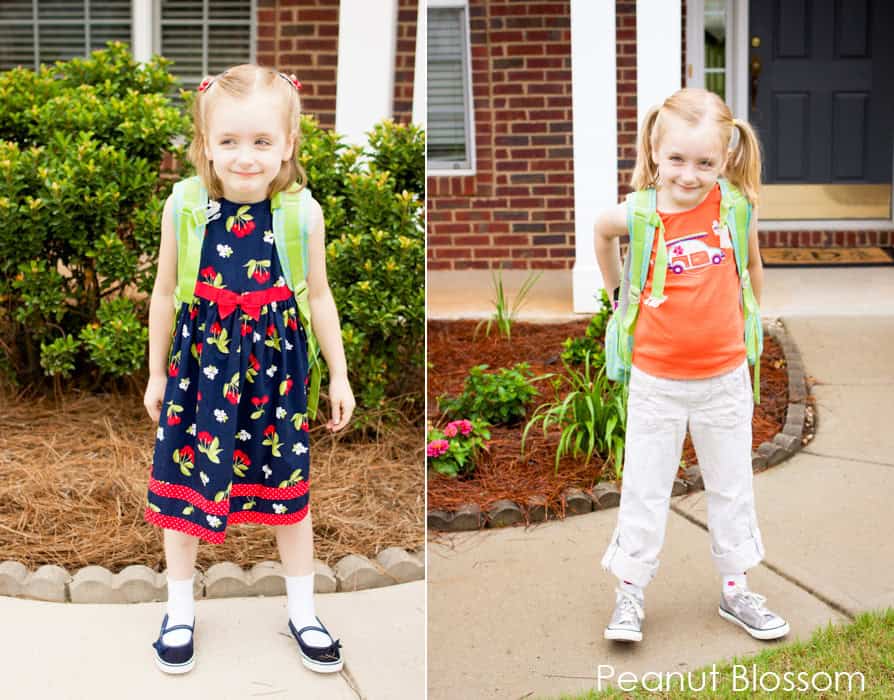 The first year of "real" school is over. I can hardly believe it. Here is my Peanut on her first and last days of Kindergarten. How much she has grown and matured in the last few months. She's had her ups and downs and a lot of adjusting to do because of our move but I think she'd agree that this has been an amazing year.
She entered school with a few sight words under her belt and came out reading easy chapter books. No matter what she learns in the rest of her years of school nothing will be as remarkable as watching her world open up before her and the words all around us finally have meaning.
What I especially love about this pair of photos is that she chose both outfits, they are both very "her." The dress and shoes on the left are blue, her very favorite color in the world. The outfit on the right is comfy and she adores those "funky bat shoes." (Don't ask where that nickname came from. . . )
I can't wait to spend more time with this little lady in the coming summer months. I've missed having her home with me and I can't wait to have her all to myself for a little while! Here's to summer adventures!