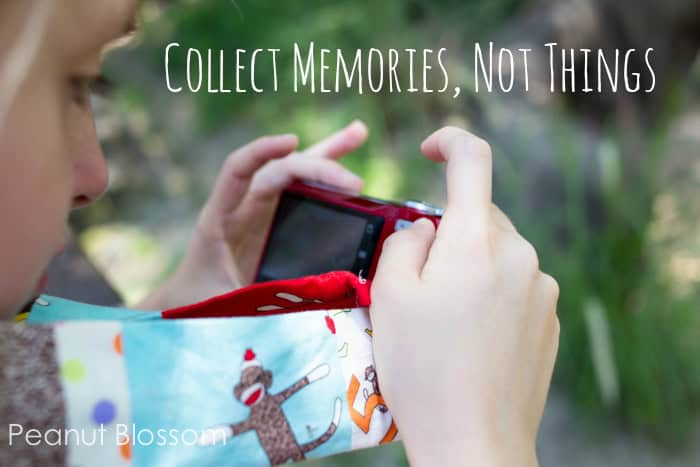 "Mom, can I please get a stuffed animal from the gift shop?? Puhleezz??!!!"
Tell me I'm not alone. How many times do you end up hearing this request when you do day trips and adventures with your kids? For us, it is Every. Single. Time. It drives me crazy when the only exit from the aquarium or zoo or museum is through the gift shop. They know parents are suckers and I feel like I have a target taped to my back.
This summer, I have a whole new strategy because when the Peanut started asking about the gift shop before we'd even left the house, I knew we had a problem. I didn't want this to be a battle all summer long so I sat her down for a chat. We've tried the "Save up your own money to buy it" approach but this is tactic is even more powerful:
"Honey, our adventures this summer are not about collecting things, they are about collecting memories."
I told her that this summer, instead of buying stuffed animals for her bed that I'm going to teach her photography so she can bring home her very own souvenirs that she made herself!
Several years ago, we entrusted her with her very own Big Girl camera. You can check out my advice on how to pick one here. She always gets excited when I suggest we bring it along on outings but we've never been quite so purposeful about using it before.
I knew we needed something a little more enticing than just using her camera to battle the siren song of the gift shop. What fun is it to just take photos but not ever look at them? That's when inspiration hit.
There's been one spot in her bedroom left unfinished since our move. I kept hoping to find just the right art to fill the space but 2 years in and I still haven't found it. I finally solved the problem and told the Peanut she was getting her very own gallery of frames, just like mommy!
My Change of Art frames are my pride and joy in our home. I just love swapping my latest prints in with older favorites and mixing them up as the seasons change. I want her to experience that same pride that comes with displaying her own work so the Peanut's gallery is 100% hers: her photos, her art, her preferences, swapped and on display as she wishes in her own corner of the house.
As we headed into the zoo with her camera, I guided her with some tips and advice for capturing photos for her gallery. You can read all about my photo tips for kids over on the Melissa & Doug blog here. To capture images they'll be proud to display, a little nudging in the right direction is crucial.
When we got home, I loaded her images into her own library in Lightroom. I did very quick little edits to help improve the color and then let her pick which ones we should print for the frames. I'm so pleased with how her images turned out! Forgive this proud mama moment, but I have to share: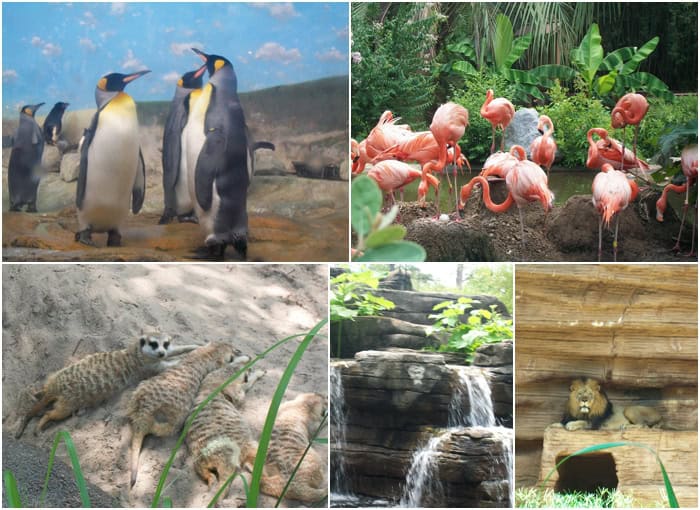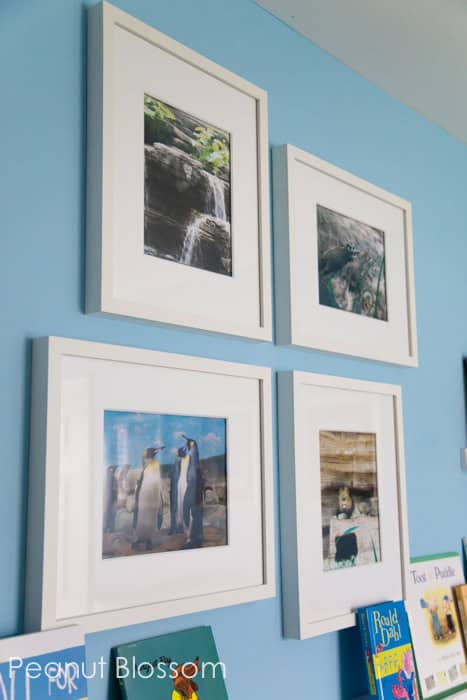 This was an absolute hit. She still asked for the toy at the gift shop but I was quick to respond with, "You have your souvenirs. . . right there in your camera!" She was skeptical until the moment when we popped the 8x10s into their position on her wall. She loves having photos of her favorite animals in her room and is so proud she took them herself. I know that the next trip out with her camera will make it all that much easier to guide her past the stuffed animals!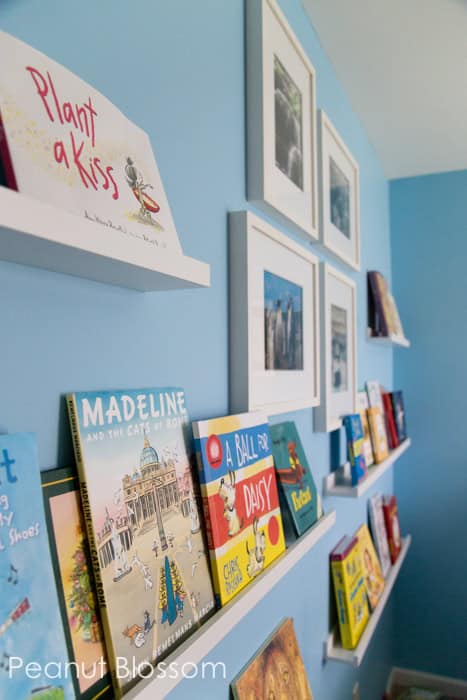 I've told the Peanut that she is welcome to change what is on display in her frames any time she wants so long as she asks me for help in getting them down from the wall. Because of the awesome storage pocket in the back, she can mix and match her images as much as she wants. I've also suggested she do some art on 8x10 paper for her gallery. She loved the idea of adding a painting or a drawing into the mix.
If you haven't yet checked out Change of Art, today I want to give you the chance to experience them yourself. Because I LOVE these frames SO much, I am buying a large frame and two medium sized frames for one lucky reader . This giveaway is in partnership with Change of Art and is my personal gift to one of you.
Whichever color options you choose, I hope this trio of frames inspires you to get some photos off of your hard drive and into the real world. Giveaway is only available for US residents this time, I'm sorry to disappoint our foreign friends.
So tell me, which photos would you put in your gallery? Do you think this trick would work with your kids? Do you have a budding photographer under your roof?

Peanut Blossom is an enormously gigantic fan of Change of Art and is thrilled to have partnered with them for this post. We were supplied with frames for review but all thoughts and opinions are our own. You may view our full disclosure here.