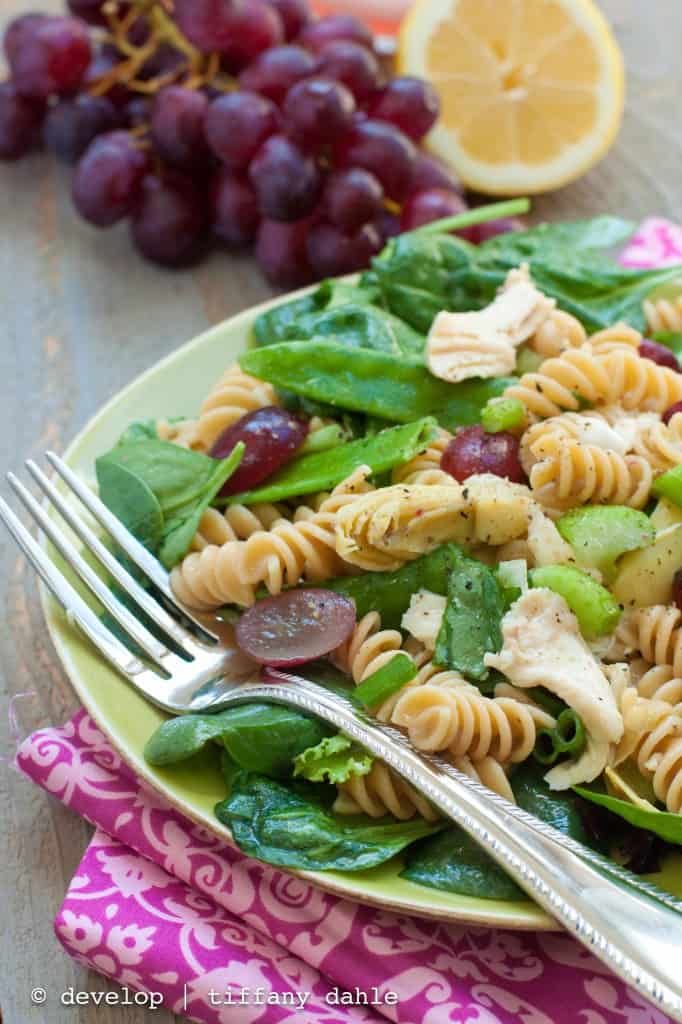 This month's food photography challenge was to capture a pasta dish. I knew we were bound to see lots of traditional recipes featured so I decided to try something totally different and do a favorite pasta salad recipe of mine.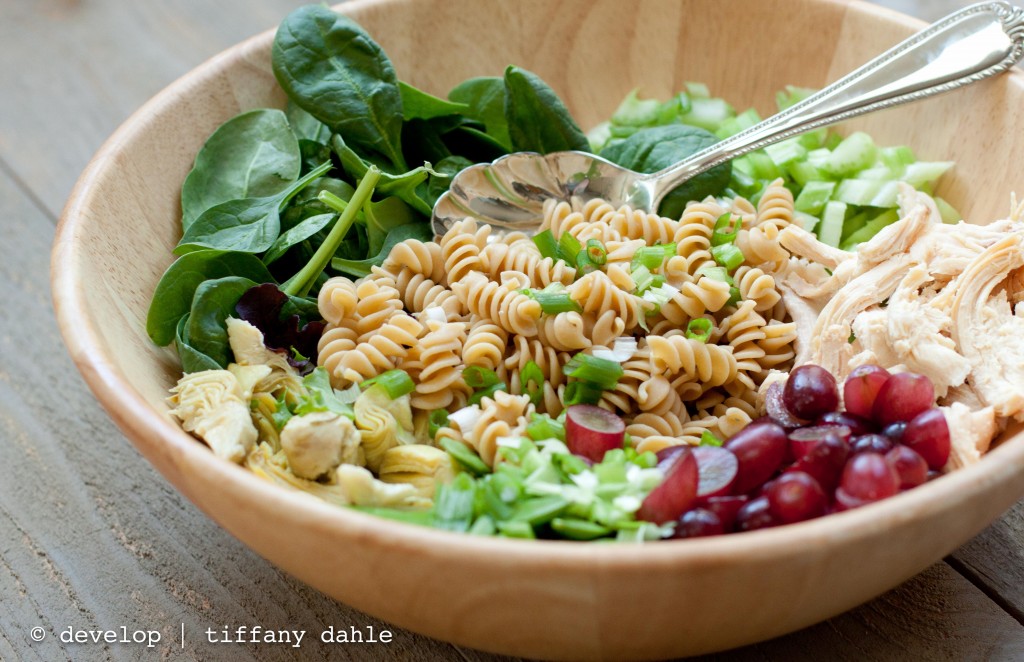 I tried several compositions during the process of building this dish: the ingredients laid out on a platter, gathered in a bowl, tossed and ready to serve, and finally this winning shot of the plated dish ready to be tasted. I experimented with setting a scene but none of it felt quite right to me. From farther away, the dish lost it's appeal. I wanted to be right up in there where you could see the ingredients: grapes, pea pods, artichoke hearts, shredded chicken, baby spinach, and the hero of the day: the noodles.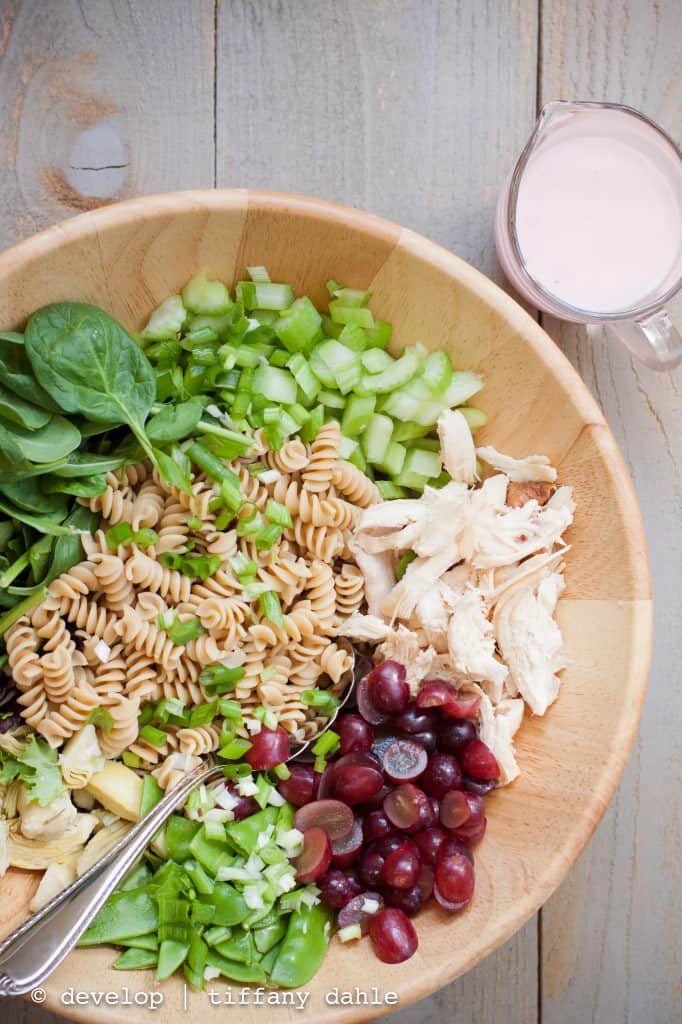 I learned a lot about my own process this month, how I work and how I get to my final shot. I'm hoping to use that lesson to start working a bit more on setting the full scene so that my portfolio isn't so uniform with shot after shot of plated dish. I know what I need to work on, now it will just be figuring out how to get there!
Please take a minute to check out the other gorgeous pasta dishes my group has put together this month. You can start by visiting Amanda Eller | Salisbury, NC Food Stylist & Photographer. Her work is always lovely and she pulled off this challenge during an extremely busy time. I'm so happy she made it in under the deadline!