I just stepped outside to get the mail and almost tripped on this sitting on our front step: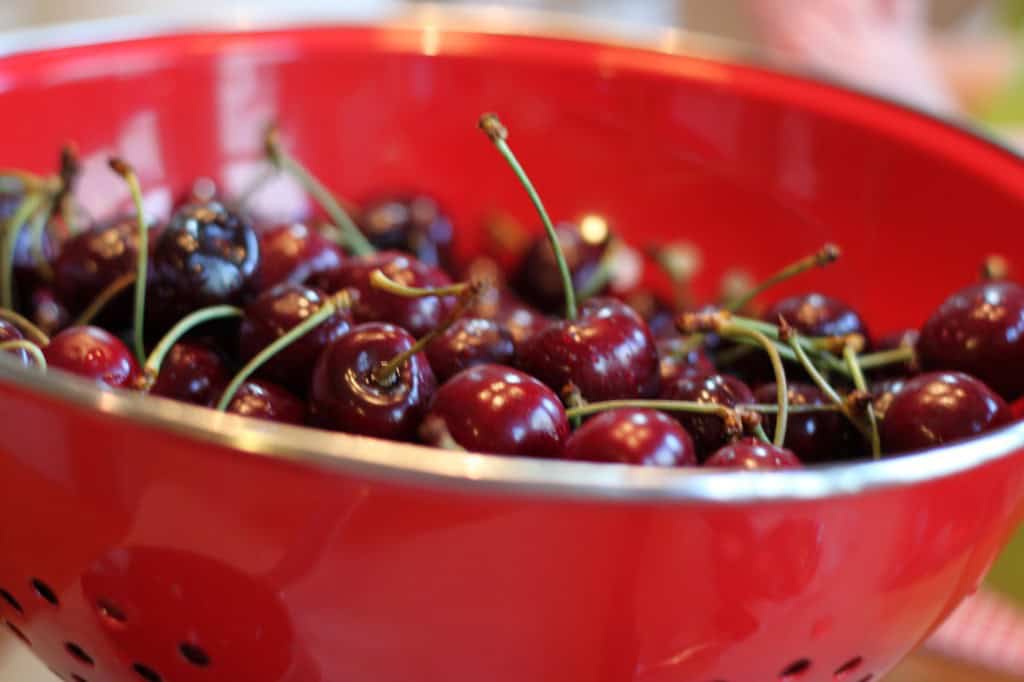 It's that time again. Time to fill the biggest strainer in my kitchen with these gorgeous berries and let the juice run down my wrists as I prep at least half of them for the freezer.
Tim's generous Uncle Tim sends enough of these to enjoy our fill of fresh now and still have plenty for the winter months for a surprise treat. We don't let a single berry go to waste.
The peanut was fascinated by the fruit delivered to our door today. Funny since she helped me with them last year but doesn't remember! I think this year is definitely making a more permanent impression already. It's a good thing I have my recipe card all set and ready! Bring on the vanilla ice cream.