A couple weeks ago, we tripped over a box on our front step. It was Tim's uncle's annual delivery of a box full o' cherries from his orchard. I look forward to this delivery every July but it is still a surprise when we find it. This year Uncle Tim has started shipping the cherries in a gorgeous red box. It looks like you can snag your own right here if you're interested!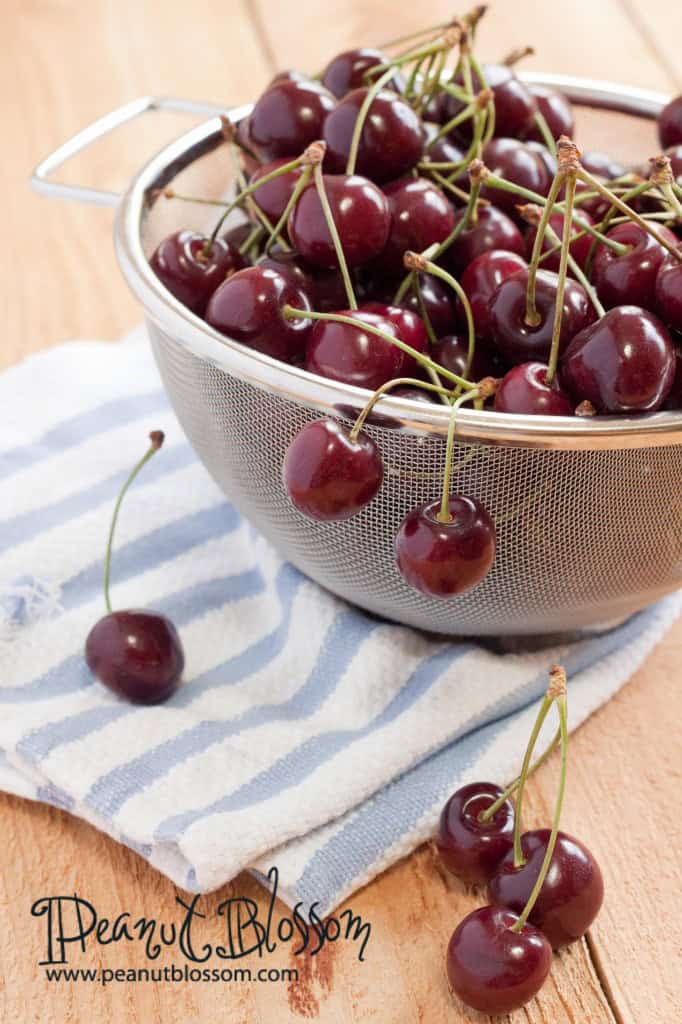 I usually spend an afternoon processing the cherries–washing and then storing half in the fridge for fresh eating and pitting the rest to be frozen for treats around the year. This year was the first time that the Peanut was able to chip in with the work. She was thrilled to be allowed to do the washing and even more excited to learn how to use the pitter all by herself.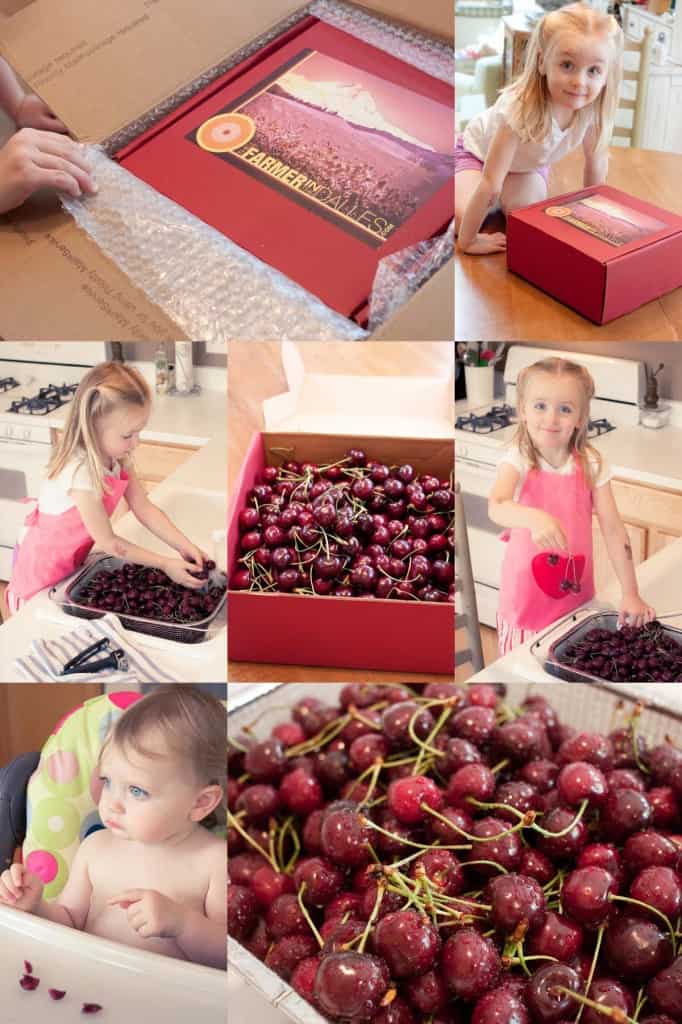 Little Pea got her first taste of fresh cherries this year as well. The first try didn't go too well but after a few servings she was devouring the juicy little berries. We were all stained red for a few days but it is so worth it.
I know there will be at least one batch of my favorite cherry crisp recipe but I'm always on the look out for new things to try. I might have to convince Tim to help me out with a batch of Annie's cherry margaritas.
What would you do with 12+ cups of fresh cherries?