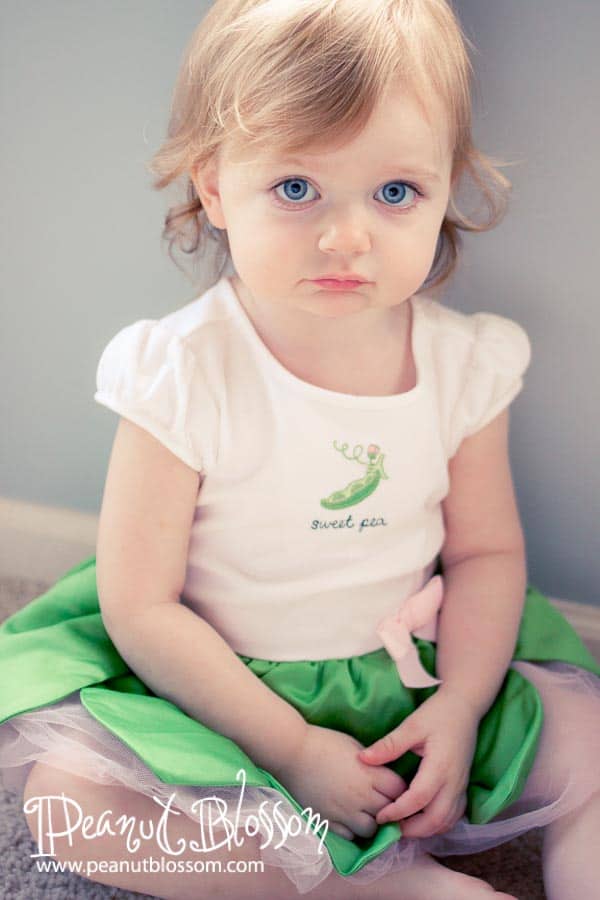 My Little Pea is officially 18 months old now. Would someone please tell me who snuck in and replaced my baby with this little girl?
18 months. I guess that means I should start her baby book, huh? I'm a bit behind haven't even started.
Stress is a very crazy thing. For the first 6 months of my baby girl's life, I was nearly consumed with worry about my health (from a complication with delivery.) I distinctly remember telling a friend my plan for Little Pea's baby book so that someone would be able to find my notes and put it together if something drastic happened to me before I got to working on it myself.
Then I was given the "all clear" by my doctor. The stress vanished and so did the worry about finishing the project. Fast forward to 18 months old and I haven't even printed a single photo!
So this week, I'm wading through 2 years of photos to put together the story of Little Pea's joining our family. Seeing some of my older images that have been hidden in my library for far too long brought many happy smiles and memories. I thought it would make me sad to see the baby that seems to have disappeared overnight, but it only made me feel warm and fuzzy about how far we've both come in so short a time.
I'm ordering prints for the first time in what feels like forever. I cannot wait to see the bundle arrive and I'm even more excited to finally write down the random scrap notes I've saved into her official book. And I know that top of my thankful list this Thanksgiving is going to be extreme gratitude that I'm the one to be working on this project this year. Sometimes it's the little things that remind us to be grateful about the big things.