Two weeks ago I dropped everything and flew off to New York for the Disney Social Media Moms "On the Road" Celebration. This invite-only event hadn't even been on my radar for 2 weeks when I got my pixie-dusted email requesting my presence.
One of the greatest things about blogging is getting to know new friends all across the country and I'm lucky enough to have a great friend in Valerie from Inner Child Fun who happens to live within bus distance of NYC. She offered to host me at her house to make the trip affordable for our budget. I spent an evening with her family and then we rode into the city for the conference together.
I could go on for ages all that I picked up from that morning, but instead I wanted to share the biggest highlights with you.
Five lessons I learned from Disney Social Media Moms: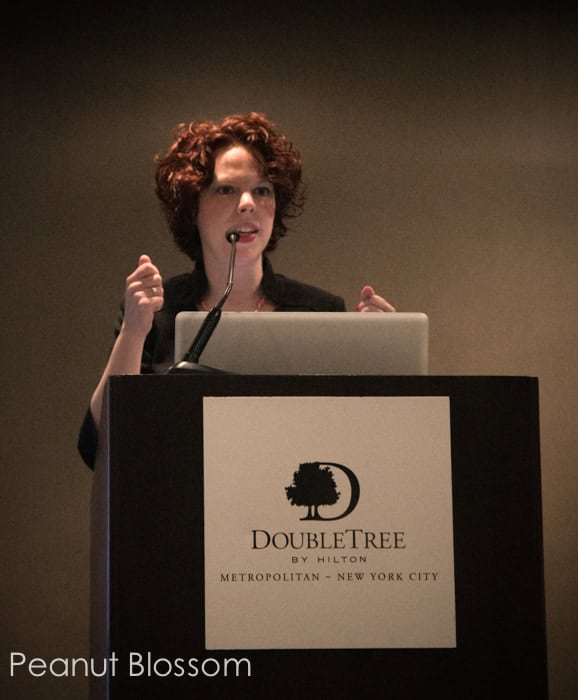 1. "If you're not willing to fail, you're not willing to succeed."
- Jennifer Labit from Cotton Babies
Jennifer's keynote address was jaw dropping but this was my absolute favorite quote. You don't get ahead without taking risks and boy howdy has she. It was partly because of this that I finally felt strong enough to admit this the other day. More risks in 2014!
2. Create new things, don't copy others if you really want authority and influence.
Thanks to Pinterest and a gluttony of food, photography, mommy, & kids activity bloggers it is getting harder and harder to stand out. With all those amazing examples flying by in pin after pin, it can be easy to say, "She's doing well by doing it 'that' way." But by copying another's successful approach, you're merely a shadow of their success. Try a different route to make your mark.
3. Leave something behind that outlasts you.
Jennifer's Cotton Babies brand has worked hard to develop their amazing "Share the Love" diaper bank. This self-sustaining community run program will operate long after she's kicking back on a beach someday and is taking a very real chip out of poverty for women in America. This has left me really thinking about what I could do to give back someday.
4. Make money in your sleep.
You can work and work and work as hard as you want but in the end you are given just as many hours in a day as everyone else. You will reach a plateau that will prevent you from working any harder for your goals. Consider ways to have your business run without you managing it. For me, this means automating a few more of the tasks I spend too much time on and possibly revisiting that eBook for which I've had a written outline for over a year.
5. Disney understands that moms hold America's pursestrings.
With a career background in marketing & advertising, I've known for a long time that moms make the purchasing decisions for an enormous percentage of the economy. Disney has figured that out too and they respect it.
I'm a stay at home mom and proud of it. I was invited to NYC to network with other professional women who may or may not be employed right now. They put together an amazing conference that never once talked down to us. They respect our influence with our blog readers, our in real life personal relationships, and the potential we have to make change in the world. They want intelligent, motivated moms talking to the other women who are holding those purse strings.
I'll take that approach over sex, puppies, and babies in a television ad any day.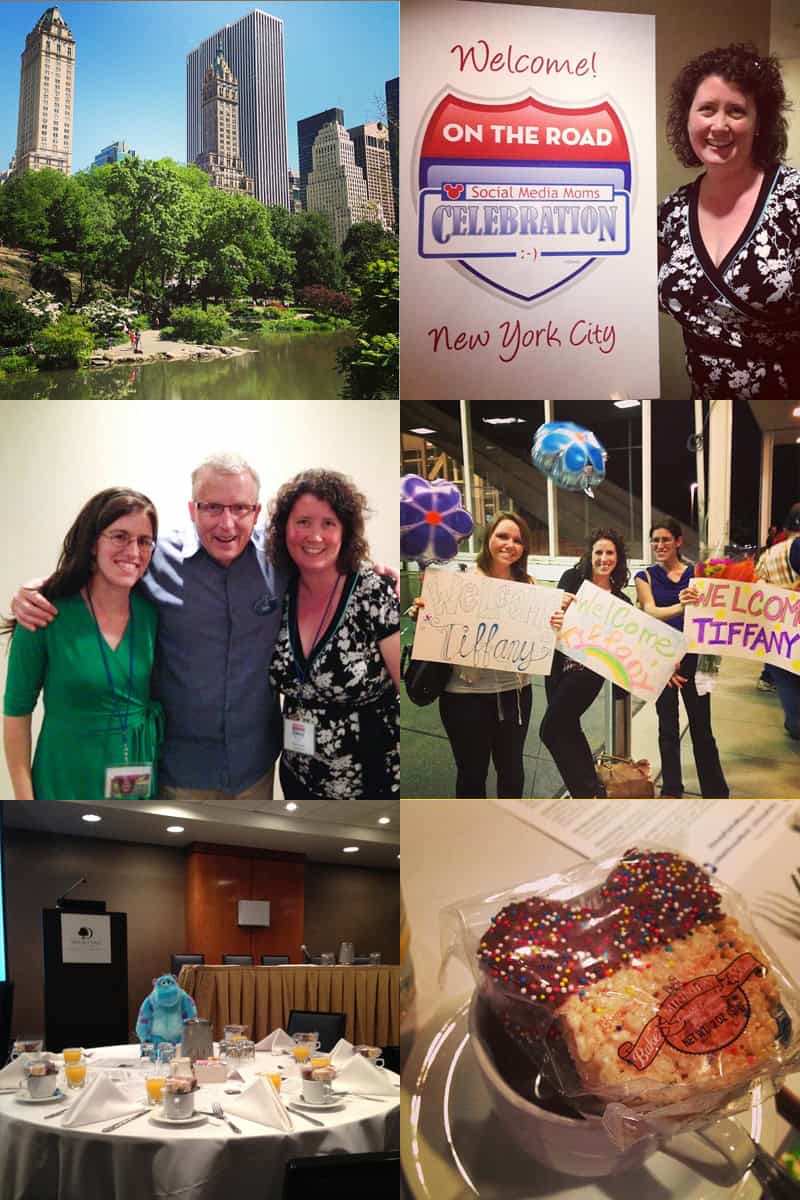 The best part about attending the conference with a friend was having my own personal welcoming committee at the airport (see signage and balloons in photo above!) and someone to dissect all the awesome ideas thrown our way over lunch afterwards. With just a few short hours after the conference wrapped, Valerie lead the way to Sarabeth's off of Central Park.
The food photographer in me couldn't let lunch go without snapping a few shots but I was too darn hungry to whip out the real gear from my camera bag.
All I have to say is: lobster mac & cheese with caramelized onions & broccoli with a peach pie with salted caramel ice cream for dessert.
Do you need more description than that??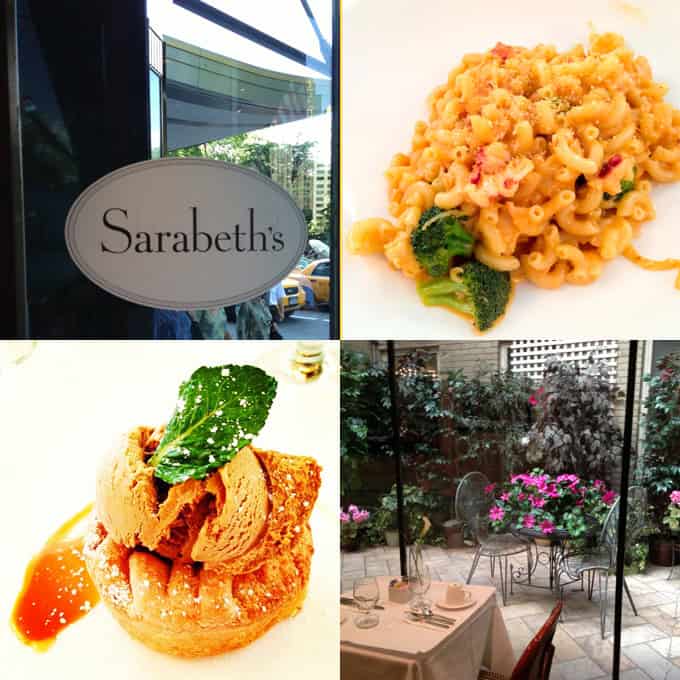 After a quick stroll around Central Park it was time to part ways with Valerie and fly home with a head spinning full of ideas. Less than 24 hours in New York and worth every single, crazy, traffic-filled minute.
Have you been to a Disney Social Media Moms conference? If you'd like to connect, be sure to find me on Twitter! You're welcome to share a link to your own recap in the comments as well! I'd love to check it out.

P.S. While the conference itself was complimentary, I paid for my own plane ticket, bus fare, and taxi ride. (Ouch on that last one!) This is not a paid endorsement by Disney, I simply wanted to share the insights I gained from the experience with you. All thoughts, opinions, and photos are my own.