If you have small kids, then you are quite familiar with this scenario:
Kid: Says or does something hysterical, memorable, or crazy sweet that you want to remember and cherish forever.
Mom: Crazy busy, running around, can't keep up with her scrapbook pile of unfinished documentation.
The moment is appreciated and then lost forever.
I love scrapbooking but I haven't had time to indulge in about 3 years. Thank goodness for my Project 365 last year, but even then so many hysterical quotes from the Peanut were shuffled under. I even blog many days of the week, but I try not to bore you with such oddly personal inside joke type stories. My parents are forever telling me, "You should write that down!" and they're right, but where?!
Well, here actually: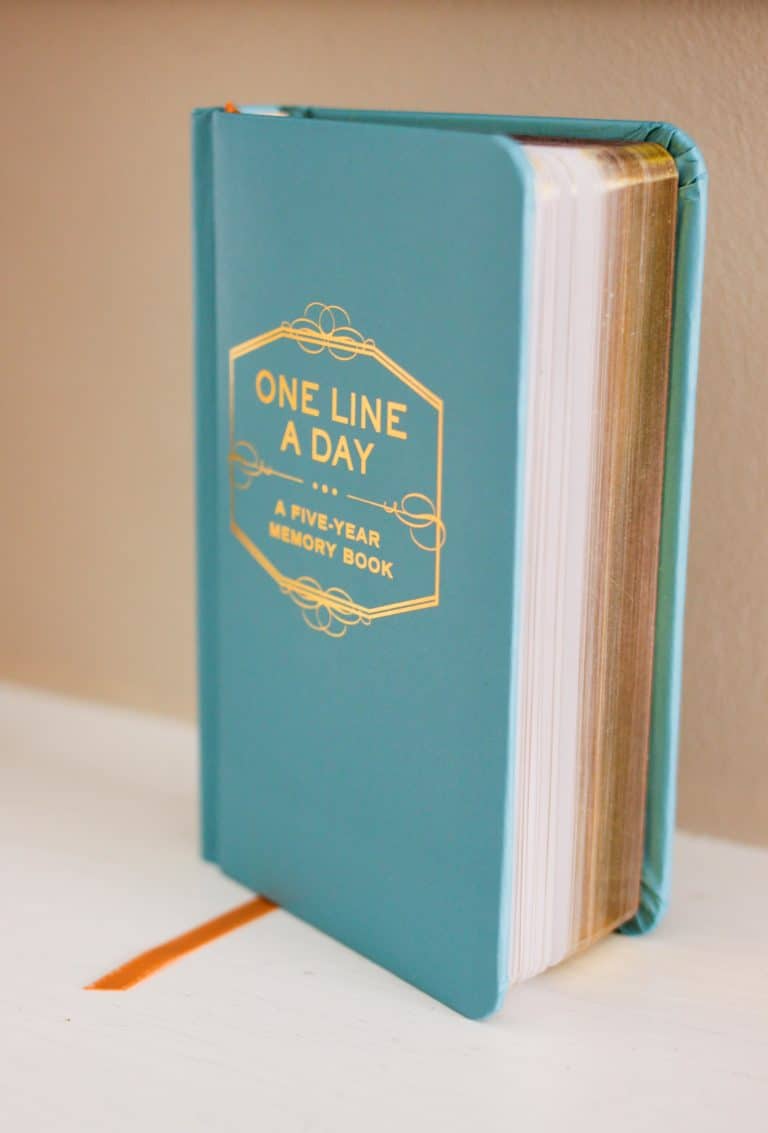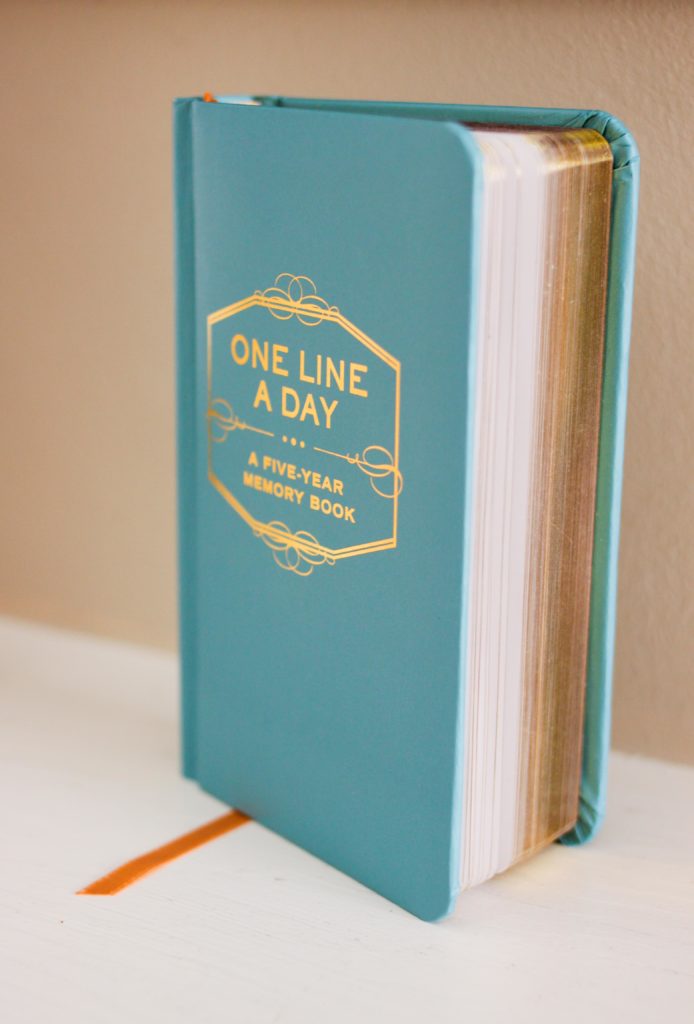 Leave it to Camille over at Simplify to have the perfect solution to this problem. I was so inspired by her post, I just had to order a copy for myself. I started on January 1st, but this is totally the kind of journal you could start on any day of the year--an anniversary, a birthday, the first day of your favorite month, today.
It has only been 20 days, but I can already tell that this is exactly the kind of personal journaling I can keep up with. I keep the book on my kitchen counter and write in it just before I make Little Pea's last evening bottle. Each day only has 5 lines so I have just barely enough space to write a single quote or very abbreviated story from the day. I use the same single journal to document whatever special milestone or memory happens for any member of our family. I absolutely love the idea of being able to compare progress over the next 5 years on a day by day basis.
Right now I'm writing about first teeth, crawling, first knock-knock jokes, and funny stories about my 3 year old and 8 month old. By the time the journal is filled, I'll be documenting an 8 year old and a 5 year old. I can't even speculate what kind of things I'll be writing about then. School projects, recitals, and first bike rides?
All I know is that I'm super grateful to have a spot to write down something like this last Monday's entry:
"After spending 1 hr with the Peanut's constant chattering, Grandpa exclaims: "My ears are burning!"
The Peanut responds: "Grandpa, is there fire in your ears?!"
Earth shattering memory? No.
Priceless? Yes.