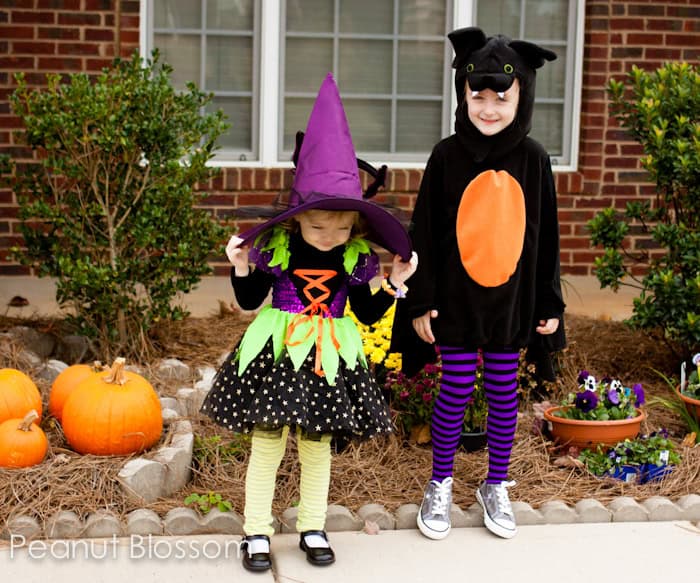 Happy Halloween! Are you ready?! My little bat & witch are so excited to hit the streets prowling for candy! This year we cut several corners and both girls' costumes are store bought. We found some pieces online and some accessories at Target. I love to make homemade costumes but life was just too darn crazy this year.
Yet, homemade or store bought, my peanuts still needed their photo captured in all their festive glory.
Trick or Treat in our new neighborhood takes place actually on Halloween, at night after school. I'm so used to the Sunday afternoon before the week of the holiday schedule I grew up with so this is going to be a whole new challenge for me this year. I worry it will be too dark to see their costumes by the time we hit the road so I was sure to dress them up during a weekend day for a little "just in case" photo session!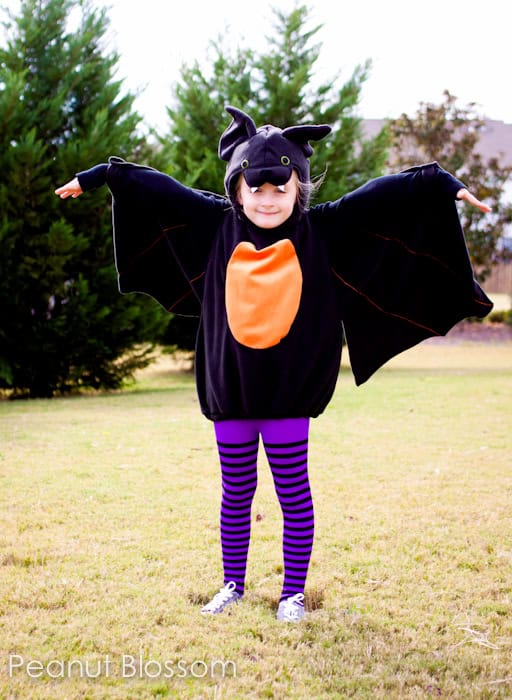 The Peanut had the most fun getting her photo taken as she posed as a bat but Little Pea is definitely more camera shy these days. So today I'm sharing some last-minute tricks for getting multiple kids together for a costume picture.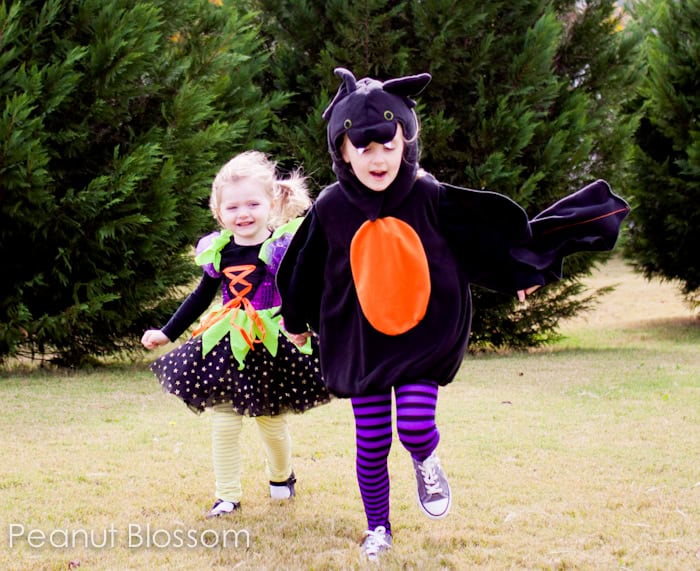 1. Leave the big costume pieces off till the last second: Little Pea was enamored with her witch hat but only for a minute. I was sure to give it to her only a second before I was ready to snap the picture. I got a few and then she was done with it. If a piece of the costume is large or uncomfortable in any way but still essential for the overall look, leave it off till absolutely necessary.
2. Shoot each kid separately: I started by capturing a few shots of both girls together with all pieces of their costumes and then within minutes Little Pea was bored. The Peanut was still excited to show her costume off so rather than get frustrated and angry that Little Pea wasn't participating, I made it a shoot 'all about the Peanut'. I told her this was her "special time for me to get JUST her costume because I love it SO much!" I loved seeing her big crazy smiles and silly bat poses, she loved being the center of attention. Little Pea loved being left alone for a bit.
When I finished, I let Little Pea stand where she wanted near the pumpkins for a few shots of her alone. She was more ready for that since she'd been allowed a little break and I was less tense since I already had cute ones of them together to start.
3. Try 2 locations: Cute photos are just as much about the background as the subject. We started by our pumpkins and mums in the front of the house but I gave the girls a minute inside before we went to the backyard to try for better lighting. I was able to capture some fantastic backlit pictures of the girls in our yard that I would have totally missed if I had stopped after the front of the house photos.
4. Go for a walk: The kids got super self conscious standing still for pictures. I asked the Peanut to hold Little Pea's hand and take her for a walk towards the trees at our plot line. Once they got there, I asked them to turn around and walk back towards me. I got a few cute shots that way but my favorite was asking them to run as fast as they could towards me for the last leg of their walk. Be ready to shoot quickly if you try this method and be prepared for happy smiles and lots of giggles.
Has Trick or Treat come and gone in your neighborhood or are you still getting ready for the big night? Any tips for me on evening costume photos? I'm hoping to have a fresh set of tips to share next year!

_____________________________________________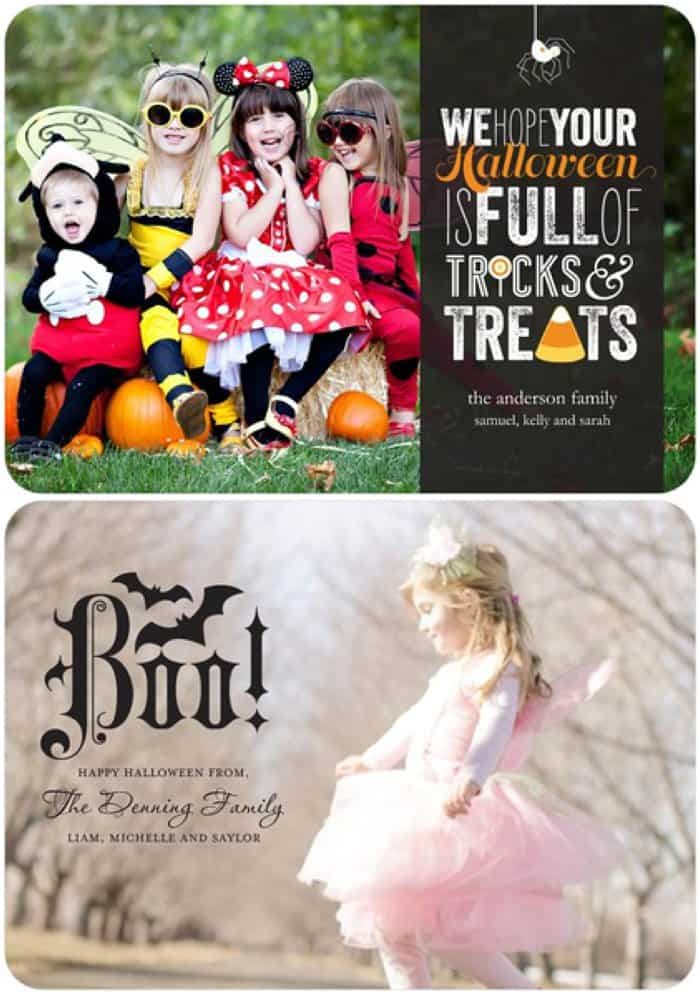 P.S. Once you've got those adorable shots, why not share them? Have you seen the adorable Halloween designs at Tiny Prints?
I love unique holiday photo cards, wouldn't it be fun to receive one of these in the mail?
Use the code AUTUMN13 to save 20% off your order before Oct. 1.
____________________________
This post contains affiliate links.