One of the best ways to truly learn photography is to practice using your camera a lot. When you run out of inspiration at home, taking a photo walk with friends can nudge you out of your comfort zone and help inspire your photography in new ways. If you've never taken a photo walk before, these tips will help you capture photos you'll be proud of.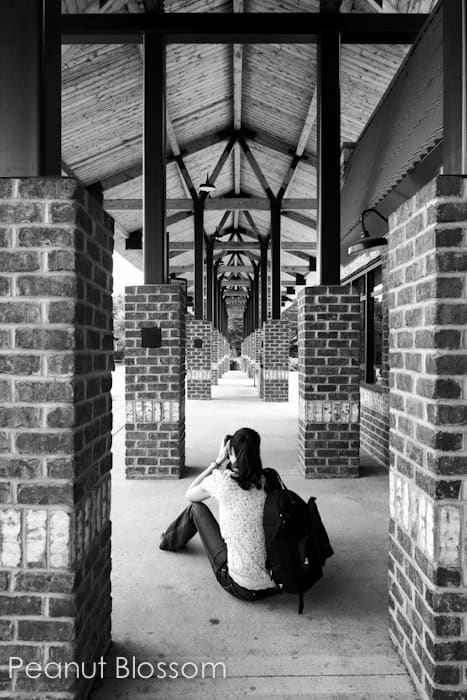 There's a fine line between comfort zone and rut. Whatever creative pursuit you specialize in, I can practically guarantee that this is true. When it comes to photography, I know that I find something that works well for me and then tend to over do it. It takes a conscientious effort to push myself beyond the comfort zone and sometimes I truly just forget to even try in the rush of the everyday scramble to get things done.
Enter the Clickin Moms annual ClickinWalk. It's probably no surprise to any of my more frequent readers that I'm most "at home" in the kitchen shooting food. I know my light, I know my props, I know my settings. Choosing to attend the Clickin Walk means choosing to put myself outside in a new location shooting unknown subjects in unknown lighting. Definitely no rut there.
I attended last year's event and after I got over the initial panic I had an absolute blast. There was no question I was taking an afternoon off to participate in this year's walk in Hickory, NC--a small town near our new home that I've never had the chance to explore before.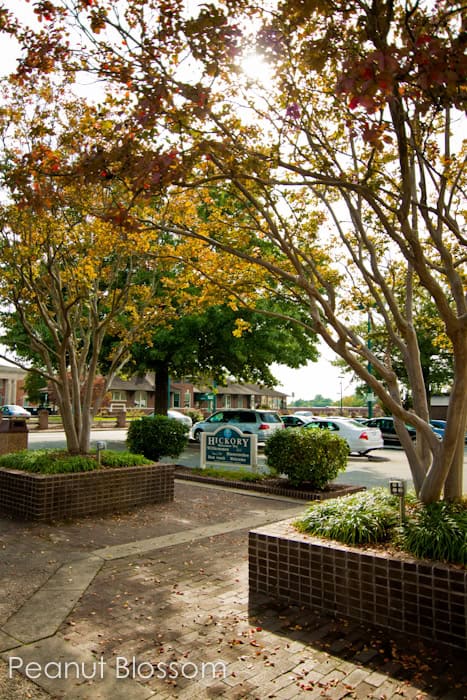 I met up with a small group of fellow ClickinMoms members to take a 2 hour walk around town. If you've ever been nervous about bringing your "big girl camera" out into public, this is the perfect opportunity to do it as a group. It definitely boosts your confidence to not be the only one but be prepared for a few more stares than normal because a group of photographers apparently is quite the attention getter!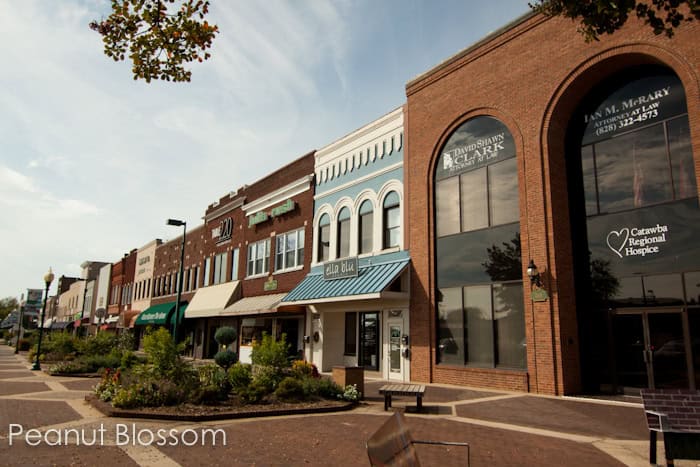 But after you've captured all the big buildings and monuments, what then? I really struggle with finding my subject matter when I'm out shooting pictures just for the sake of photography rather than documenting my family's adventures.
Thankfully the advice of my friend Zina came rushing back from last year's walk:
Slow down, take a deep breath, and look for details.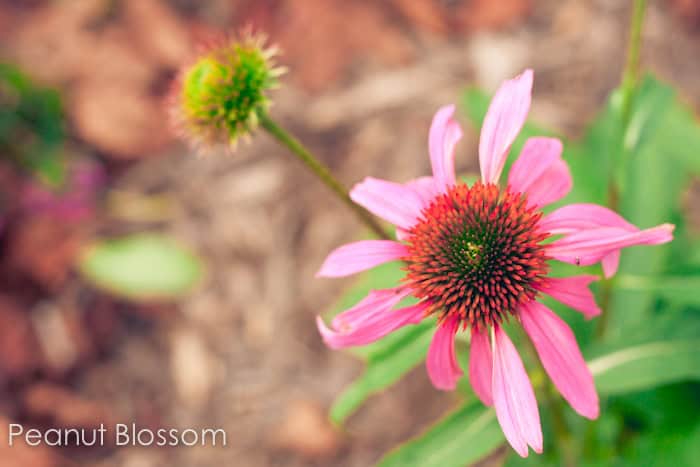 1. Think small. This is the easiest tip to start with. Look for the tiny details in the big setting you're walking around. I'm not talking about the sidewalk garden, I'm talking about one flower from that garden. This is a great tip even for family photography. Your vacation albums will be so much richer if you can remember to capture the small detail shots that give texture to your story.
2. Look for the light. Try out something new! Experiment with backlighting your subject, open shade, dark shadows, the bright light at noon. When you're on a photo walk, you're at the mercy of what the heavens send your way but even on an overcast day (like our walk started out as) you can find all kinds of lighting to play with.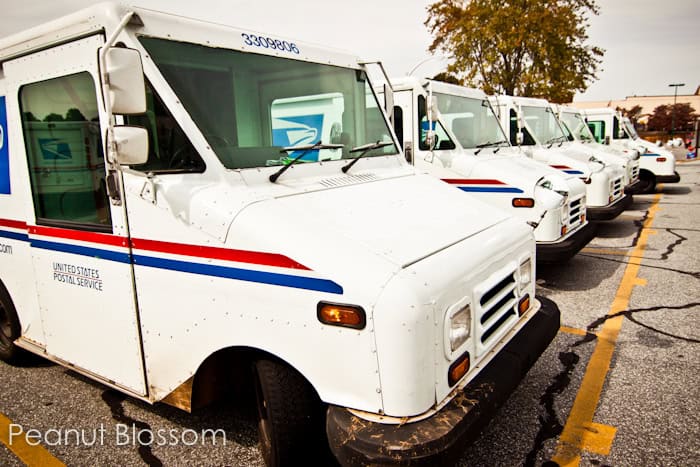 3. Look for the unique. One of these things is not like the other! When was the last time you saw this many postal trucks in a row? Find the most unusual thing happening in your location and shoot that.
4. Look for texture. Sometimes the most interesting thing about your subject will simply be it's surface area.
5. Shoot a stranger. This is the tip I feel the least comfortable about. I don't feel relaxed taking pictures of perfect strangers on the street. Thankfully my new photography friends were willing subjects so I could inject some people into my photo set. This is the element of street photography I most admire.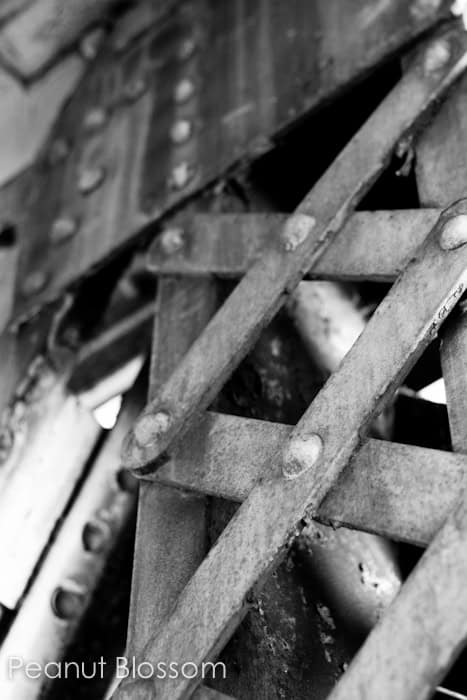 6. Play with editing. Lastly, when in doubt just know that you can salvage some hidden gems by playing in a photo editor. When I first left the walk I was bummed about what I thought I had captured. When I sat down to finally edit my batch, I started by deleting the junky shots and then focused my editing time on a few I felt had potential.
I experimented with editing styles I would never ever use on food: harsher black & whites, brighter color pops, edge burning, and more drastic exposure nudges. The photo above is a salvaged gem. I hated it in color but the gritty black and white really makes the texture of that bridge detail stand out.
Go on a photo walk on your own or with a friend. It's most definitely a rut-busting experience.