If you're new to the south or live in Charlotte, you may not be familiar with how to prepare for a hurricane. Here are simple tips, mom-to-mom, for keeping kids calm during an emergency and putting your own mind at ease.
WARNING: These tips are intended for inland residents, if you are on the coast please heed all warnings from the local government officials. Follow evacuation orders as needed.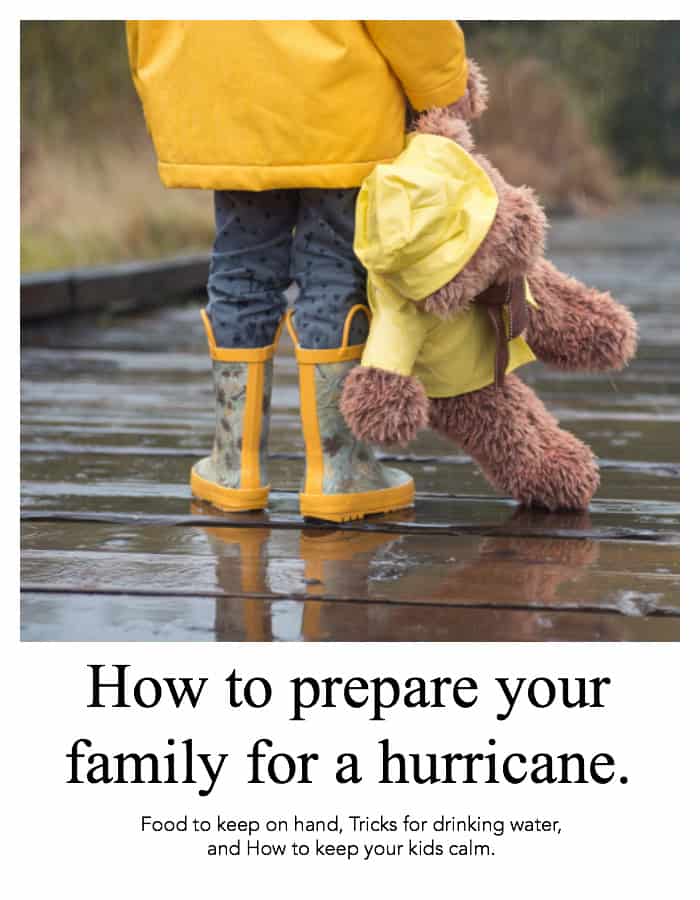 Have you heard about Hurricane Florence? This "storm of a lifetime" is heading directly for the Carolinas this weekend and everyone I know is prepping for it. Friends have been evacuated from the coast and everyone inland is worried about massive flooding, tornadoes, and other high winds.
For the latest updates on the storm and it's path, I've been following Brad Panovich on Facebook.
Our family has lived here in Charlotte for six years and this is the first hurricane to really worry me. But unlike the surprise tornadoes I grew up with in the Midwest, a hurricane gives you plenty of warning time to prepare.
For the next two days I'll be busy getting our house and family ready. I thought my to-do list might be helpful for friends in the storm's path. But, please keep in mind that we do not expect to get a full direct hit in Charlotte, these tips are for inland residents only.
If you live closer to the coast, please follow the evacuation recommendations from officials.
How to prepare for a hurricane when you live in Charlotte or another inland area:
1. What to do when you can't buy bottled water:

All of the stores in our whole area are already sold out of all water bottles. I'm filling gallon-size Ziploc bags with filtered water from our fridge and storing it in the freezer along with big bags of ice cubes. It will help keep everything in the freezer cold if the power goes out and when the bags melt, we have more drinking water.
I'm also going to fill every pitcher and water bottle we own and just keep them on the kitchen counter.
2. Why you should fill the bathtubs before a hurricane:
The night before the storm, I'll fill our tubs with water. We'll use this to water our dog but mostly to have water for washing hands or filling up the toilet reserves so we can flush the toilets. Tim thought about filling several 5-gallon buckets from Home Depot with hose water and keeping them in our garage for the same reason.
3. Designate a safe spot for the family:
Our biggest concern is tornadoes coming out of the storm. Since homes in the south don't have basements, we needed to find a safe place with no windows. For us, it's the close under our staircase. I'm storing all the safety supplies we need in the closet so they are ready.
4. Keep flashlights and extra batteries in your safe place:
Thankfully we already had these on hand, I've heard most stores are sold out of size D batteries. I'm putting everything in a bag and keeping it on our safe spot.
5. Find a battery-powered radio:
We already had one of these on hand. Not crucial, but reassuring if you can find one.
6. Charge all your devices and extra power pack chargers:
Every Kindle, iPad, and phone will be constantly charged at all times this week. We have extra battery brick charger thingies for the phones, I'm powering those up and putting them in the safe zone, too.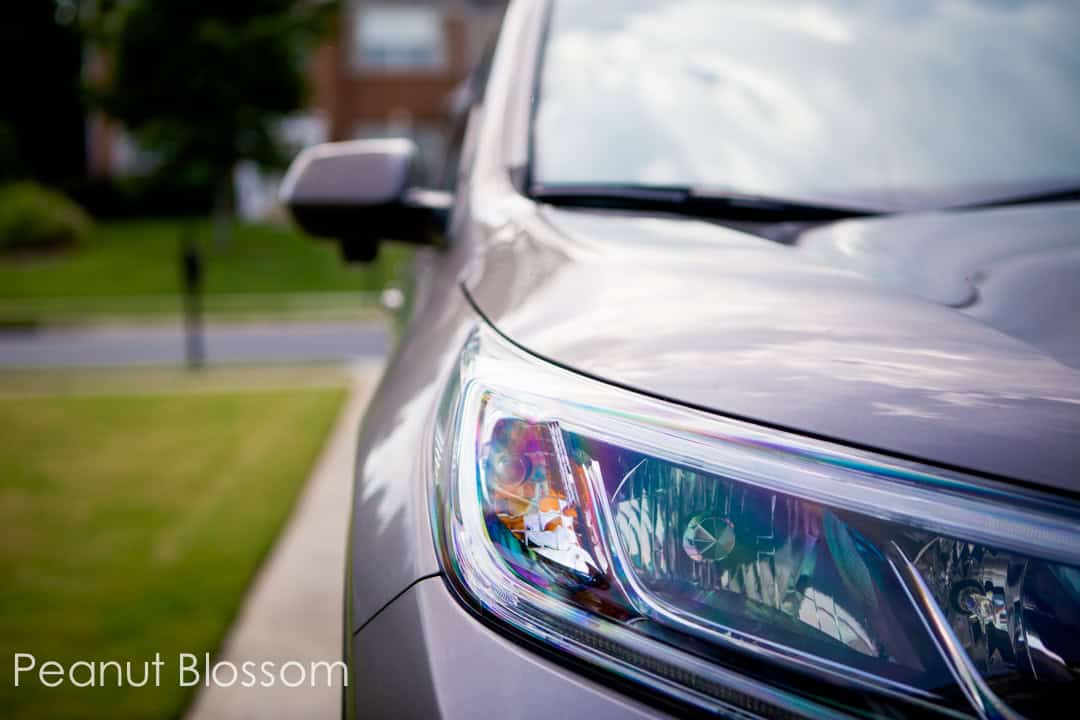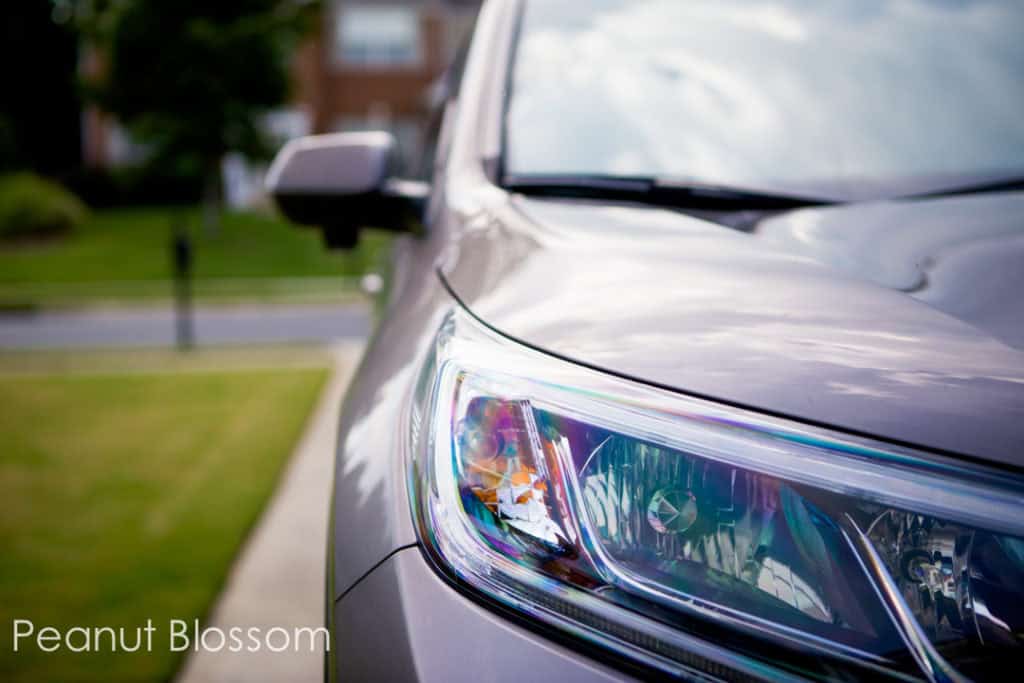 7. Keep gas in your car:
Gas stations have been selling out of gas. Last night I downloaded the Gas Buddy app to my phone which helps find stations that have gas on hand. They all refilled last night, so I'll be gassing up this morning. If we end up having to evacuate, I want a full tank to get us as far out as possible because most stations will be completely out in the path we'd take.
Neighbors also warned me that even if we don't need to evacuate, gas refill trucks may not be able to make it to our area for a while if the flooding and tree falls are significant in other parts of the state. It's not always about what will be happening directly in your own town, so be prepared.
8. Keep your documents safe:
Earlier this week I ordered a fire-proof, flood-proof document bag to keep our marriage license, all our birth records, passports, social security cards, etc. in a safe place. It was only $27 on Amazon and will be super handy to grab in any emergency that may come our way in the future. Much more portable and cheaper than the safes I had looked at over the last few years. You can find the bag I bought here.

9. Pack pet food in your car:
In a frantic rush out of the house, the last thing I will remember is food for our dog. We packed a gallon-size bag of pet food in the trunk of my car so it is already there if we need it. One less thing to grab when we have to go.
10. Stock the best hurricane food:
The biggest real concern for our area is the power going out. If we have a power outage and are unable to use our stove or fridge, we need foods on hand to get us through.
I'm heading grocery shopping this morning to pick up supplies for the following:
Hard boiled eggs: I'm running a big package of eggs through my InstantPot today. We'll eat them even if the storm passes by, so it doesn't feel wasteful. They can easily be stored in a cooler bag if we lose power and would be ok at room-temperature for up to 12 hours (unless it gets super hot.)
Apples & peanut butter: Bread is already gone from the shelves. This is more nutritious and hydrating of an option than a PB Sandwich anyway.
Packaged granola bars: We can use these for school snacks afterwards.
Pumpkin bread: My recipe makes three loaves in one fell swoop. Quite a bit more filling than the regular bread I can't find at the store anyway. Get the recipe here.
Pancake mix: The kind that only needs water to mix it up. A neighbor suggested you can cook these on the grill if you have a flat grill pan. I thought that was a brilliant tip.
Nuts: I'll be grabbing a container of almonds, cashews, or mixed nuts for quick energy and saltiness.
Packaged pepperoni & Crackers: Shelf-stable meat that feels like a football snack. Ha!
A couple cans of Annie's prepared pasta: My daughter loves these for her school lunch in a Thermos, so they won't go to waste. We can heat them on our grill.
Instant coffee packets: I love the Starbuck's Ice Coffee Via packets but another friend suggested making a batch of cold brew coffee for the fridge, too.
If you want to cook without electricity, my brilliant neighbors also suggested:
Cooking on your grill if you are lucky to already have a filled tank on your gas grill.
Cooking on a camping stove with a propane tank. OUTSIDE ONLY. Do not try to use this indoors.
11. Do your laundry now:
If the power goes, you don't want to be on your last pair of underwear. Be sure you have plenty of towels handy too in case the rain causes your windows to leak.
12. Back up your computer:
One thing I'm not worried about? Losing all our family photos. My computer and external hard drives are backed up off-site with Backblaze. If our whole house blew away, I could recover my entire digital life in a pinch. You can sign up for Backblaze and get your first month FREE here.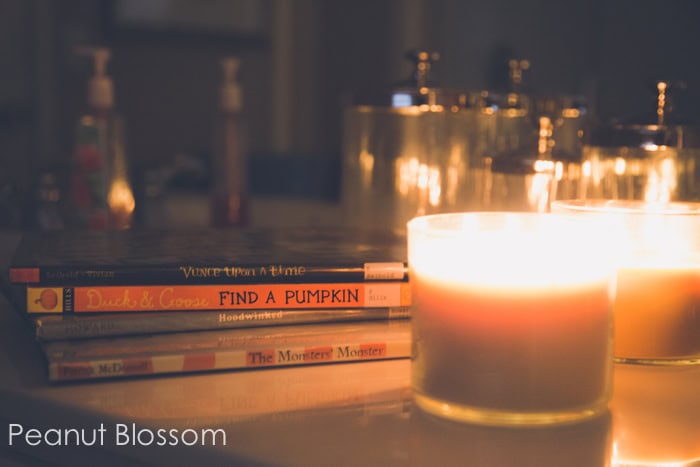 How to keep kids calm during a hurricane:
In Charlotte, we are expected to get two days of heavy rain. Assuming the storm will be similar to being stuck at home during a winter ice storm, I'm planning to keep some fun activities on hand for the kids.
If we look at the storm as an excuse to slow down and enjoy some family time, we can make it feel a lot more like an "adventure" than a "scary event" for the kids.
We are stocking up on books from the library so I can host our annual "Welcome Fall" reading picnic a weekend early.
We will read picture books by flashlight. My kids have always LOVED this activity every Halloween.
I'm baking a batch of sugar cookie cut-outs and a batch of royal icing for my girls to practice cookie decorating skills.
We've got puzzles, board games, drawing supplies, and family read-aloud books ready to go.
The first night the storm passes over, I plan to have a family "slumber party" with the girls in sleeping bags on the floor of our room. I know I'll rest easier and they will feel better being close.
Keep cozy blankies and super special loveys in your safe spot when not in use.
For new local residents to Charlotte, you may also find our Things to Do With Kids In Charlotte page helpful.