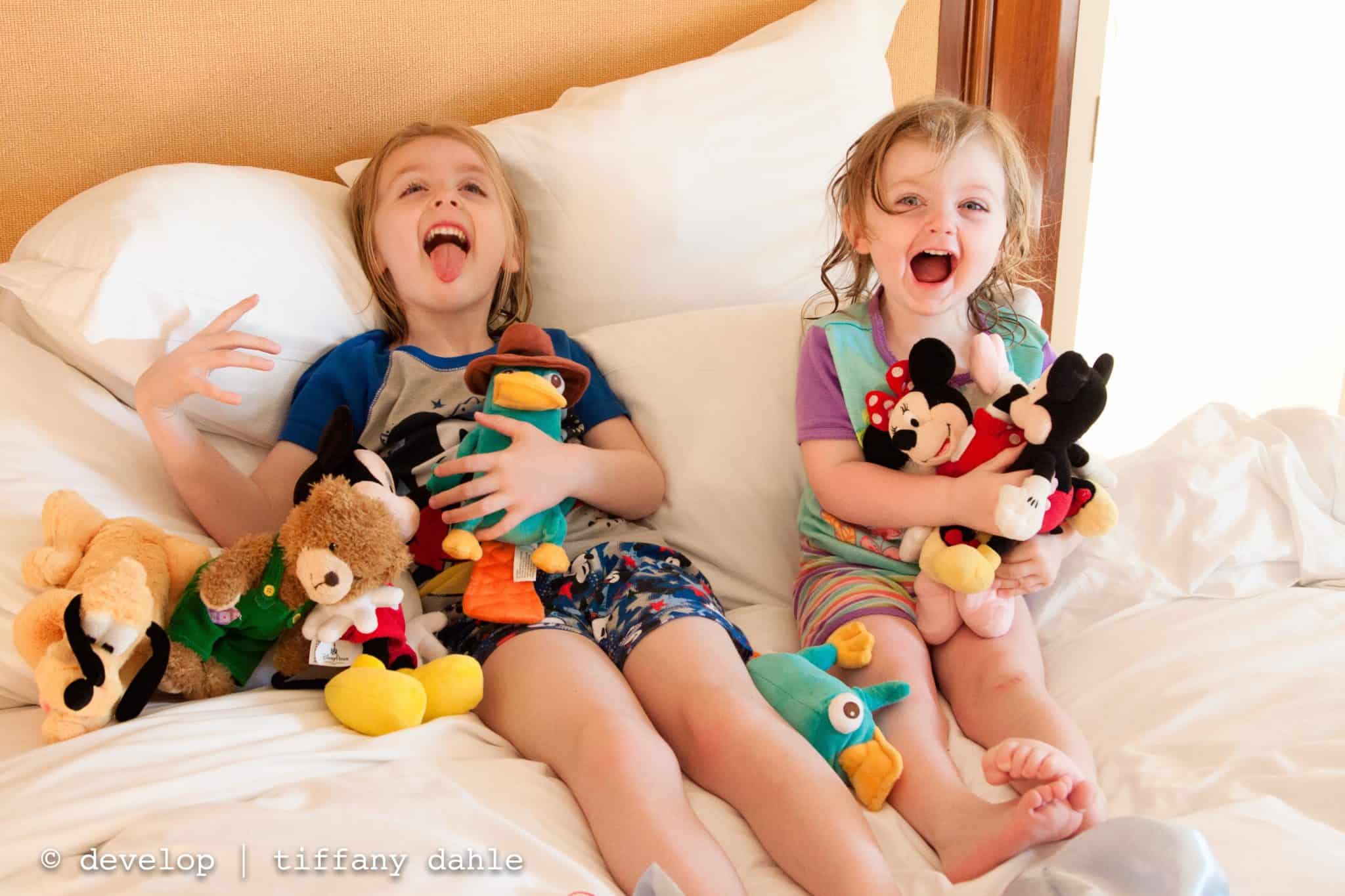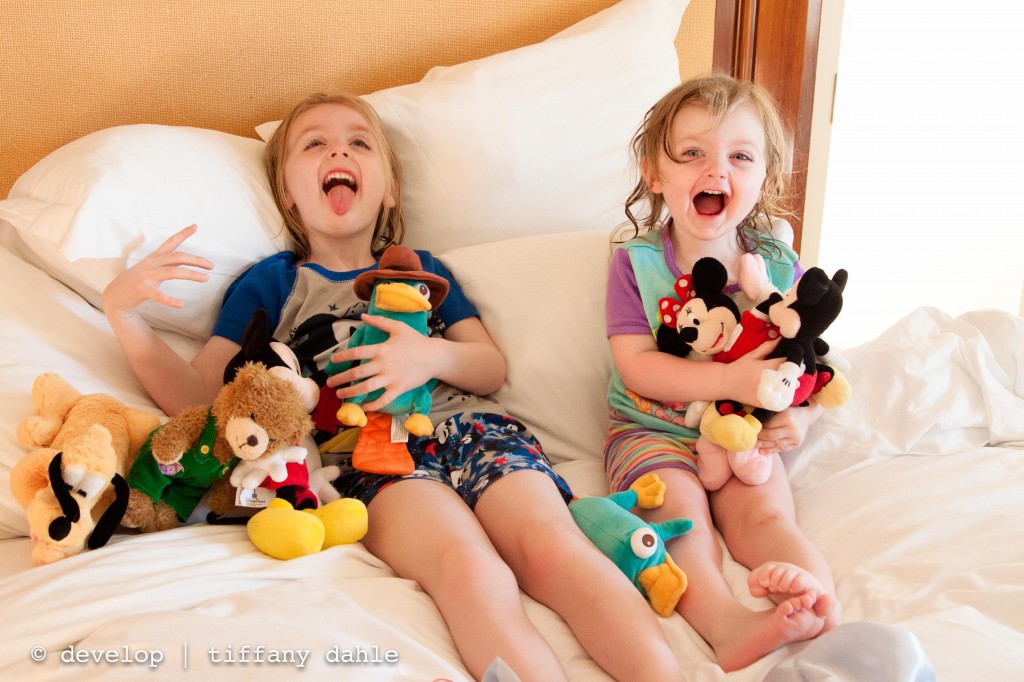 Without quite realizing I'm doing it, I have tended to post only the pictures of my girls looking all sweet and innocent and cute. That is definitely not the only type of image I capture of them. I have plenty of silly playful ones too but they tend to break a lot of "photography rules": limb chops, awkward composition, poor lighting, etc. because they are taken spontaneously and I'm just not quick enough to manage it all at once. So while I may not be sharing them publicly as examples of "fine photography" rest assured my personal albums are overflowing with images of my girls being their naturally goofy selves.
Vacation photos should be no different. Posed family shots in front of famous landmarks are fun to have, but what you'll really remember in the long term is how your family behaved naturally with one another while having the time of their lives. Goofy faces, silly poses, funny moments: be on the lookout for everyone simply having a blast together.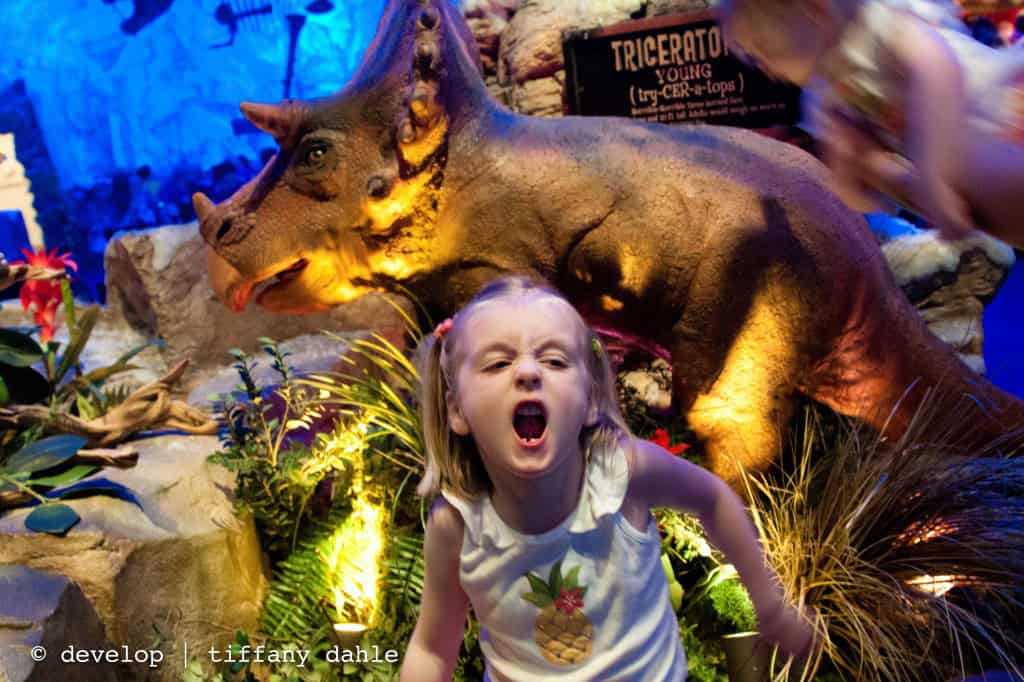 I'm so grateful to have a husband with a wonderful sense of humor. He's obviously passed that gene on to our children. If you ever met Tim in person, you'd likely think he was quiet and reserved. But one of the things I love most is how he really gets into taking silly pictures while on vacation. He prompted this shot of our daughter ROARING in front of a dinosaur and she was definitely up for the challenge. He notices details I would otherwise miss and always has a clever idea for a funny pose.
These photos inject a sense of personality into any vacation album. I received more comments on that first image above when I shared it as part of a set on Facebook than any other image from our trip. People loved seeing my girls so natural and silly. It is just so "them."
This post is part of my ongoing Disney vacation photography series.
Interested in reading more? You can see the whole Disney photo tips series here.