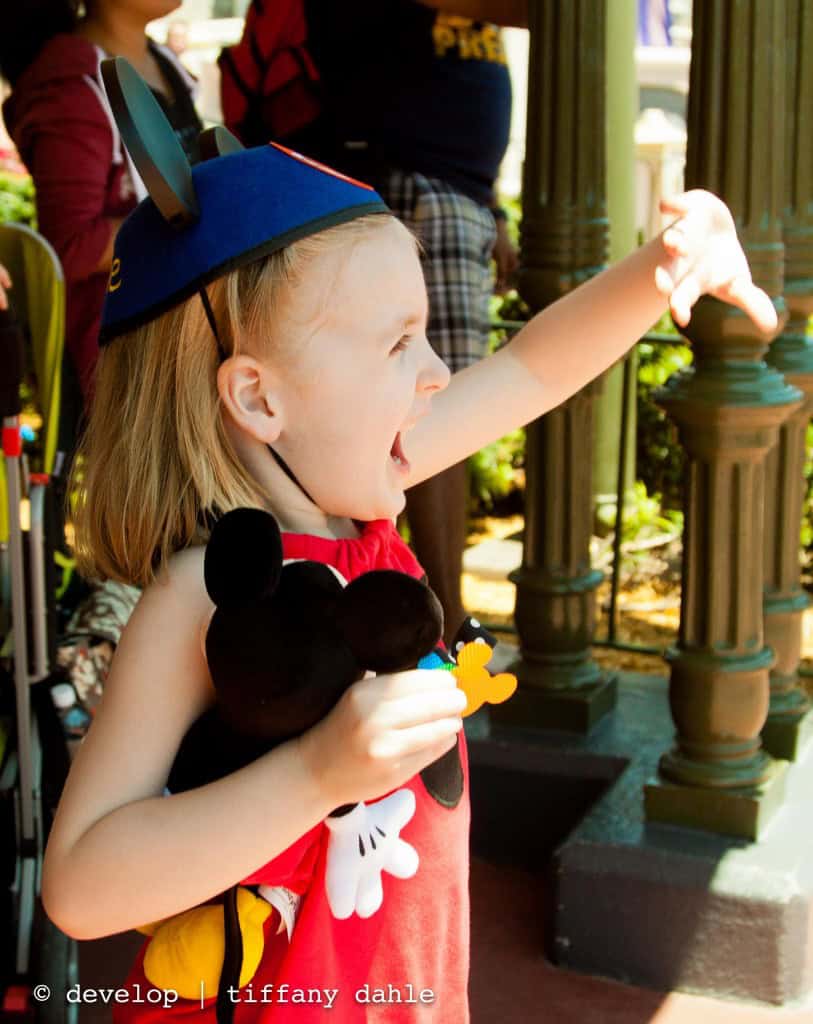 There is so much to see at Walt Disney World. The amazing details of each of the parks is simply mind blowing. It is truly a photographer's dream. I could spend days just capturing the buildings, the characters, the gardens, the sculptures, etc. I'm so happy there I feel this crazy urge to document every element of the experience to bring it home with me.
But the thing to remember? All those details will still be there next time. What changes is your family.
The best tip I read before our vacation is to turn your camera towards your children and document their reactions to the experience rather than the parade/show/castle in front of them. There is nothing in the world like the smile and excitement of your daughter seeing Mickey for the first time. (See photo above.) That's the picture I wanted to bring home, not an image of something that could be purchased in the gift shop as a postcard.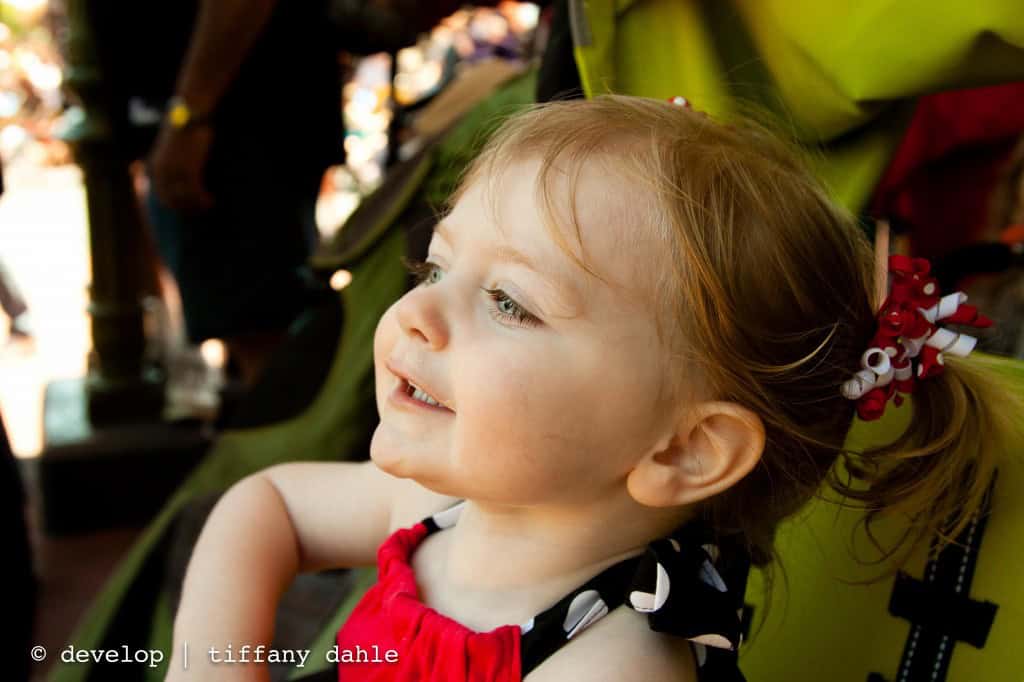 I found a great open shade spot for us to watch the 1 p.m. live show in front of Cinderella's Castle at Magic Kingdom featuring Mickey & friends. We arrived 20 minutes early to save our spot under the awning and it gave us a perfect view of the show. From there I was able to move around and to the side of my family to capture their reactions in nice even lighting.
I did capture just a few images of the show so I would remember what it is they are looking at but none of them catch my heart strings like these do.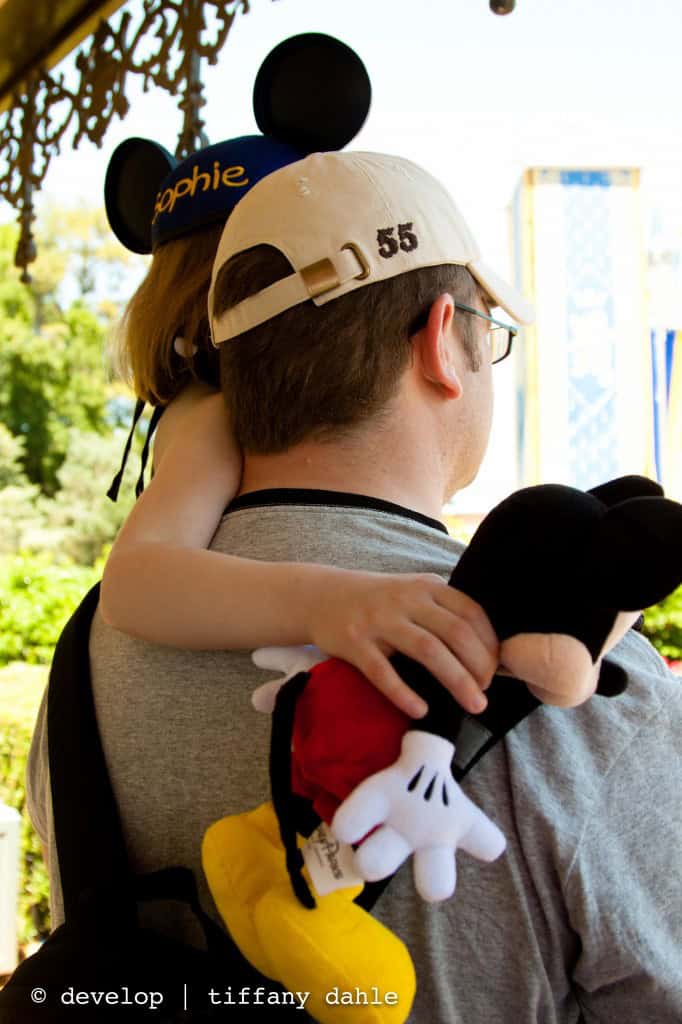 I love this image of my daughter clinging to my husband's neck as he holds her up for a better view. They are all snuggled in and enjoying the show. Beats a shot of Mickey in front of the castle any day!
This post is part of my ongoing Disney vacation photography series:
Interested in reading more? You can see the whole Disney photo tips series here.