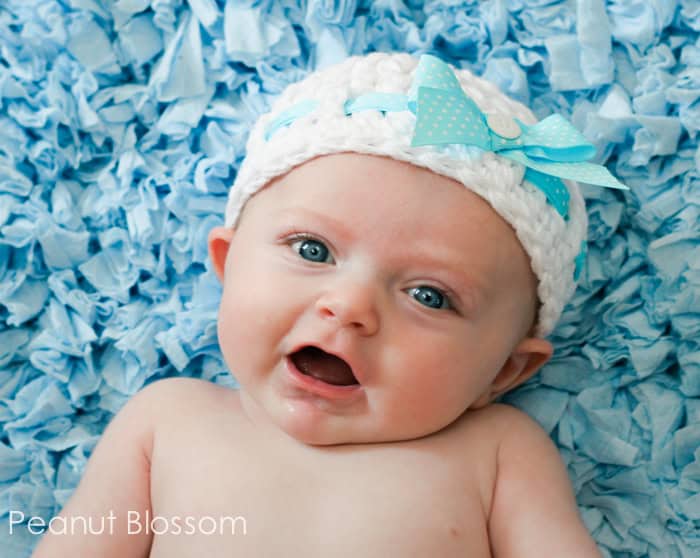 This post is brought to you by "Delivery Man"--a heartwarming film featuring Vince Vaughn, which arrives on Blu-ray 3/25/2014. 
Tim and I managed to see it in the theater during a very rare date night and the plot twist provided for great discussion on parenting and what constitutes a family.Be sure to check out your opportunity to
win a $100 Visa gift card
by leaving a comment!
____________
A question I hear fairly often is, "How long have you been a photographer?" The answer to that is always more complicated than I think the asker actually wants to hear. I imagine they are looking for me to quantify a certain number of years or give a milestone when it all started. But the truth is much fuzzier than all that.
I have few memories from early childhood. My short term memory is much better than my long term. But as far back as I can recall, I know cameras were in the picture. I remember being enamored with a Polaroid camera, thrilled when my parents trusted me enough to start taking my own pictures. My dad supported my interest and even set up a dark room in our basement when I took a Photography 101 class in high school. But unless I wanted to go into journalism as a profession (I did not) or become a starving artist, photography wasn't a path I could legitimately pursue outside of enjoying taking vacation photos and documenting general life events.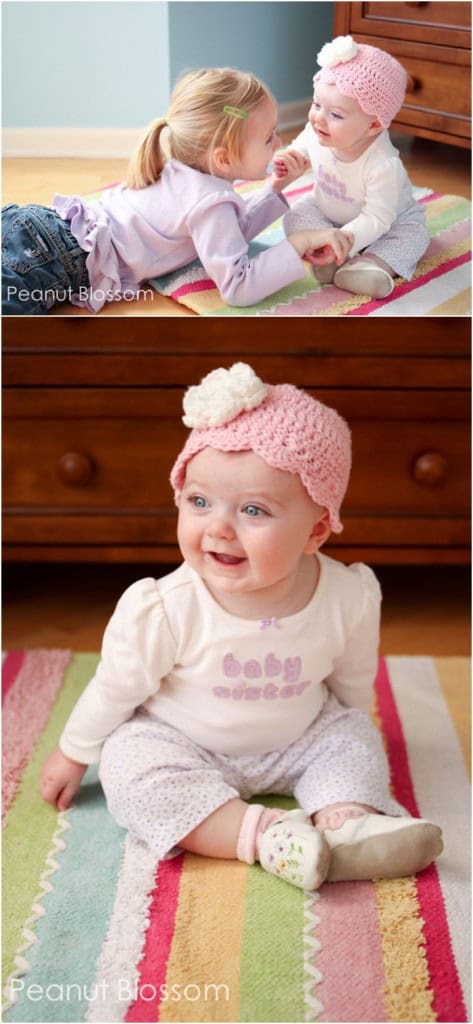 And then along came my Peanut. This tiny little person that was growing and changing right before my eyes on a minute-by-minute basis. The love I have for her and the joy she brought to our family was too big and important to me to not document every little thing I could.
I set up photo shoot after photo shoot to try and capture just how sweet and adorable every little detail was in my eyes. I took her to portrait studios for milestone photos but it was difficult for them to capture "the look" that was just so her. So I kept at it myself just in the hopes of catching that certain glint in her eye.
The more I shot, the more frustrated I started to become with my camera. Precious memories were underexposed, blurry, and grainy, I was missing things and didn't know how to fix it.
And then along came my Little Pea. Another tiny little person growing and changing even faster than the first. When she turned 3 months old, my husband Tim surprised me with the gift of a lifetime. When money was tight and life was stressed, he believed in me enough to put a DSLR in my hands.
His words to me, "I want you learning photography on our baby, not someone else's." Perhaps the single most romantic thing he has ever said to me.
I poured myself into workshops to learn how to use my new toy. My subjects of choice? The two most precious things God has given me.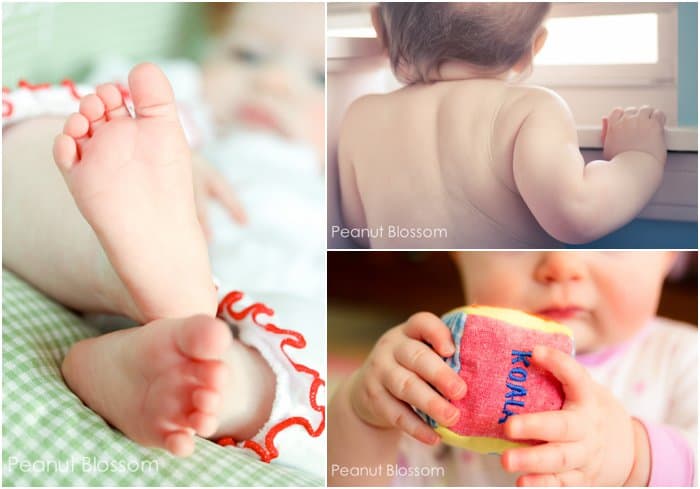 I captured eye lashes and toes, first bike rides and puddle jumping, laughing babies and screaming toddlers and sleeping preschoolers. I've taken portraits of toys, laundry baskets full of baby hats, sink full of bottles and pacifiers. I do holiday photo booths and school milestones and along the way I've done my best to share what I've learned with you.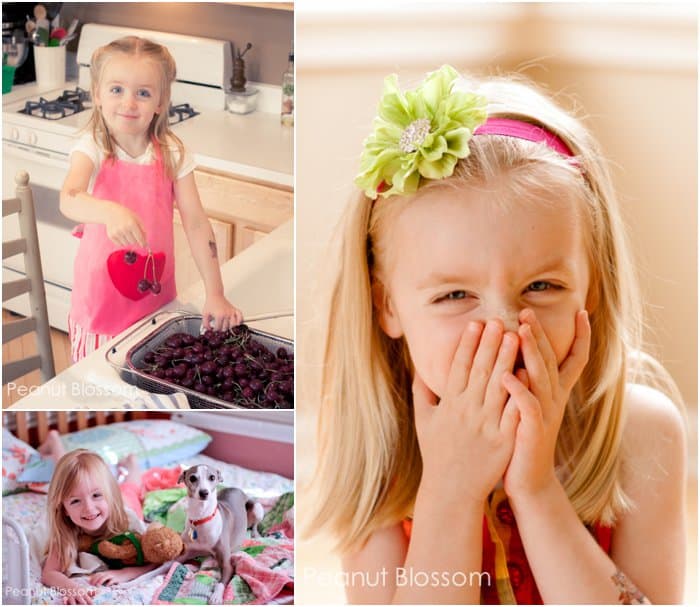 To be this excited, this passionate about a subject so much so that you have to start up an entire blog just to share your work and discuss what you've learned, even to share your awful mistakes in hope that someone will benefit from the experience, this was the outlet I've always craved. My children helped me to find my voice, they are my creative outlet, photographing my love for them over the last 7 years has helped me to be the person I really was all along.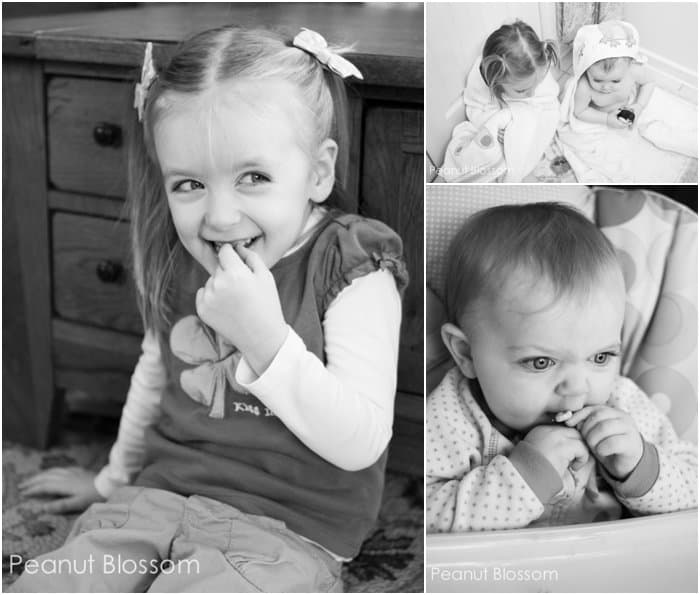 Becoming a parent changes you but I think it can bring your better qualities out from hiding in the dark. That was the theme that truly hit home when we saw "Delivery Man" a couple months ago--how children can help us find new purpose and help us to set new goals.
What is your story? What changes in your lives did your children bring?
Leave me a comment telling me how your children have changed you for the better and you'll be entered to win a $100 Visa gift card from "Delivery Man" and BlogHer!

P.S. Order your own copy of "Delivery Man" here and be sure to check them out on Facebook!
Sweepstakes Rules: No duplicate comments. You may receive (2) total entries by selecting from the following entry methods: Leave a comment in response to the sweepstakes prompt on this post Tweet (public message) about this promotion; including exactly the following unique term in your tweet message: "#SweepstakesEntry"; and leave the URL to that tweet in a comment on this post Blog about this promotion, including a disclosure that you are receiving a sweepstakes entry in exchange for writing the blog post, and leave the URL to that post in a comment on this post For those with no Twitter or blog, read the official rules to learn about an alternate form of entry. This giveaway is open to US Residents age 18 or older. Winner will be selected via random draw, and will be notified by e-mail. You have 72 hours to get back to me, otherwise a new winner will be selected. The Official Rules are available here. This sweepstakes runs from 3/20/14 – 4/19/14. Be sure to visit the Delivery Man page on BlogHer.com where you can read other bloggers' reviews and find more chances to win!