Delve into American history with the best historical fiction about the American Revolution. These fiction books will bring our founding fathers and the dawn of our country to life for modern readers.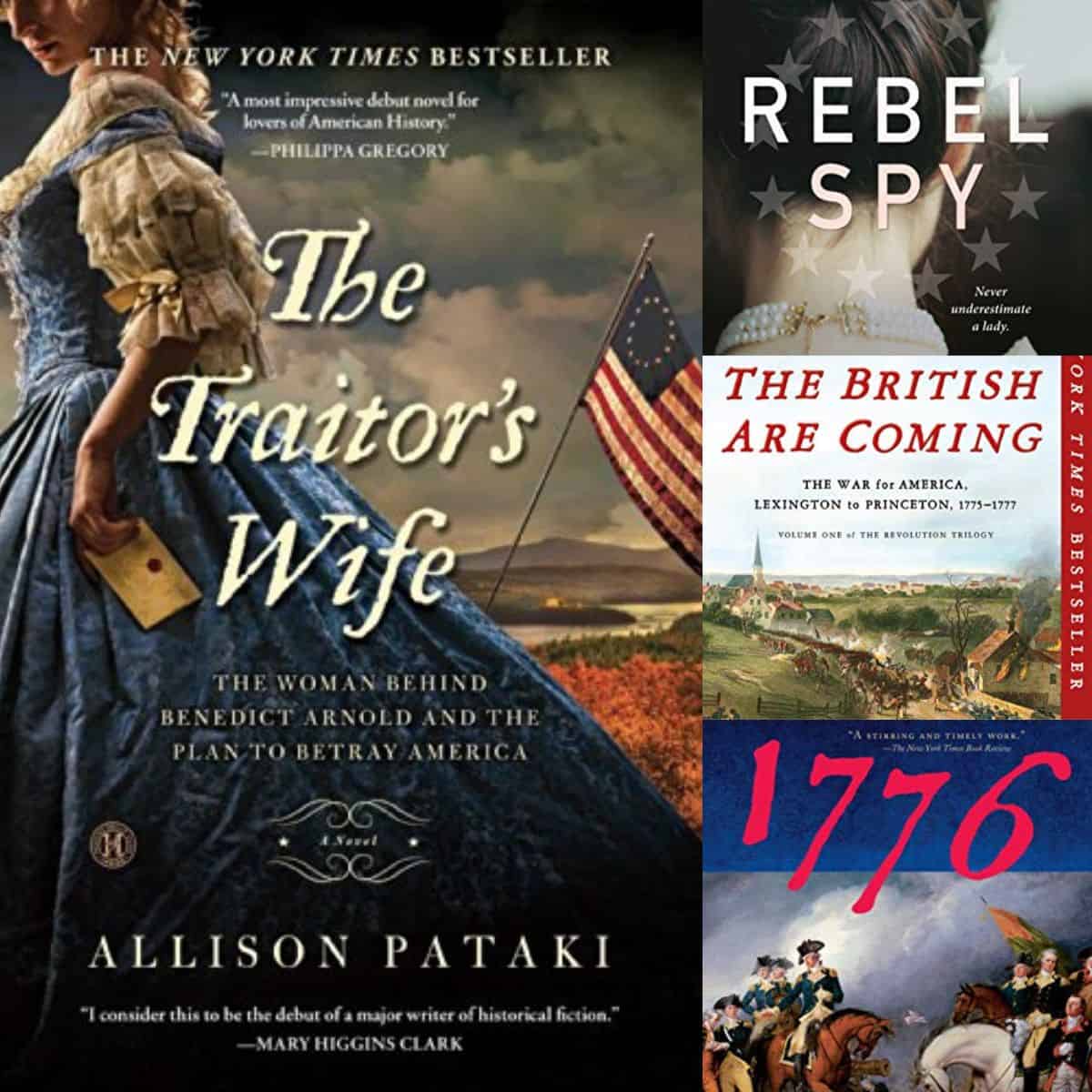 US History is traditionally taught quite in depth sophomore year of high school.
I'm not sure about you, but by the time I'm in my 40s, there's very little I remember about US history class all those years ago.
As an adult, I have discovered that revisiting history through vibrant historical fiction novels is a far better way to learn about our past.
The descriptive stories of the lives of women and men living in that age bring a better understanding of that time period than a boring high school history book would.
As we approach the 4th of July, what better time to delve back into American history and read about the founding of our country?
This list of historical fiction books about the American Revolution feature major historical figures as well as everyday Americans living through the war.
From romance to intrigue, you're sure to find an exciting pick right here:
Book Club Party Menu
Picking one of these books for your July book club book? Be sure to serve these fun red, white, and blue recipes at your party:
You Might Also Love
If you love historical fiction, you might also enjoy these books.
I included the modern YA book, American Royals, because it is the story of an alternate history where the George Washington's family became the American monarchy!