Heartless by Marissa Meyer is the official October Pick for the Peanut Blossom Book Club for Recovering Readers.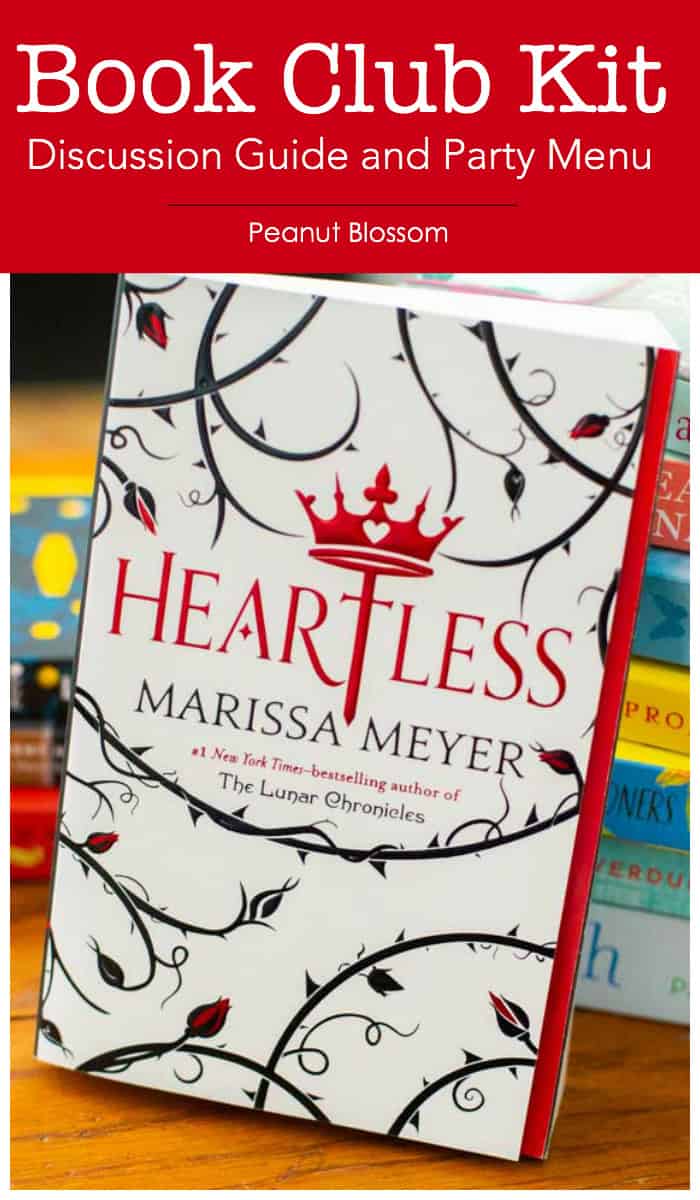 When it comes to picking a good book club book for October, I always seem to turn to mystery or thrillers. I try not to pick anything overly scary or gory, but a darker story just fits well with the season.
This year, I thought we'd mix things up a little bit and turn to a YA book for book club. Marissa Meyer is the author of the Lunar Chronicles: the first book in the series is Cinder, perhaps you've seen it?
I enjoyed that series a few years ago and her book Heartless has been on my to-read list for ages. This Alice in Wonderland spin-off story feels like a fun choice for a time when our kiddos are planning their costumes.
(Did you ever see our whole-family Alice in Wonderland costume when we visited Disney for Halloween?? You can see our pictures here.)
Even if you think YA is "not your thing," I encourage you to give this month's book a try. One of the most-common comments I receive from our club members is that they have discovered new favorite genres from testing out our book of the months!

P.S. Just joining us? Don't miss the full 2020 line-up for our book club picks.
October's Official Book Club Pick:  Heartless by Marissa Meyer
I'm pleased to announce that it is our official October Pick for this year.
Get your copy of this month's book club pick:
Money-saving tricks for reading this month's book pick:
You can get the book from your library.
The Kindle version is on deep sale this month AND you can save money on the Audible version if you own the Kindle copy! I love to use the Amazon Whispersync feature to go back and forth between audio and digital reading.
What is Heartless about?
"Long before she was the terror of Wonderland―the infamous Queen of Hearts―she was just a girl who wanted to fall in love.
Catherine may be one of the most desired girls in Wonderland, and a favorite of the unmarried King of Hearts, but her interests lie elsewhere. A talented baker, all she wants is to open a shop with her best friend. But according to her mother, such a goal is unthinkable for the young woman who could be the next queen.
Then Cath meets Jest, the handsome and mysterious court joker. For the first time, she feels the pull of true attraction. At the risk of offending the king and infuriating her parents, she and Jest enter into an intense, secret courtship. Cath is determined to define her own destiny and fall in love on her terms. But in a land thriving with magic, madness, and monsters, fate has other plans."
Get your copy of the book here.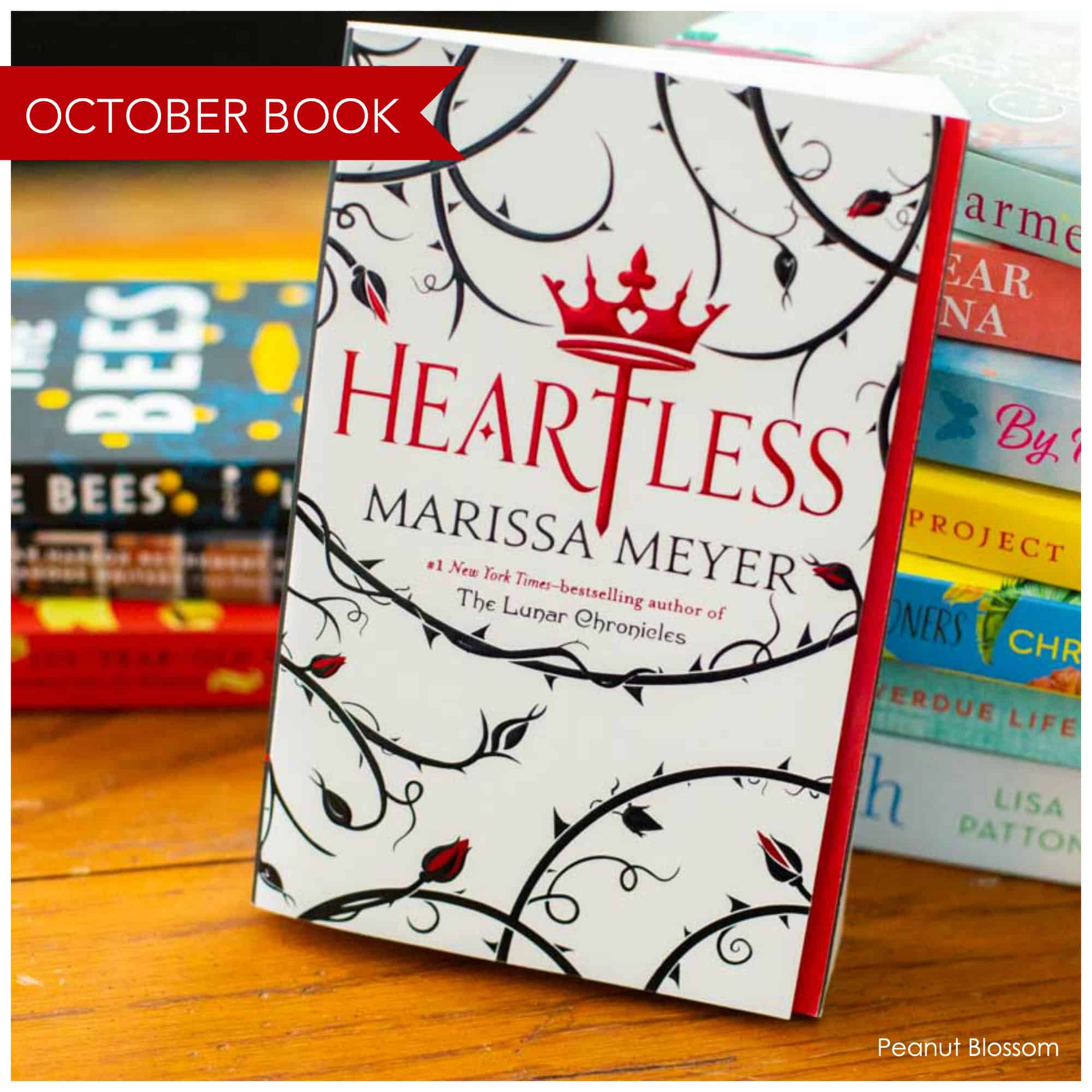 Discussion questions for Heartless:
Coming soon!
Be sure to check out the official discussion in our book club group right here.