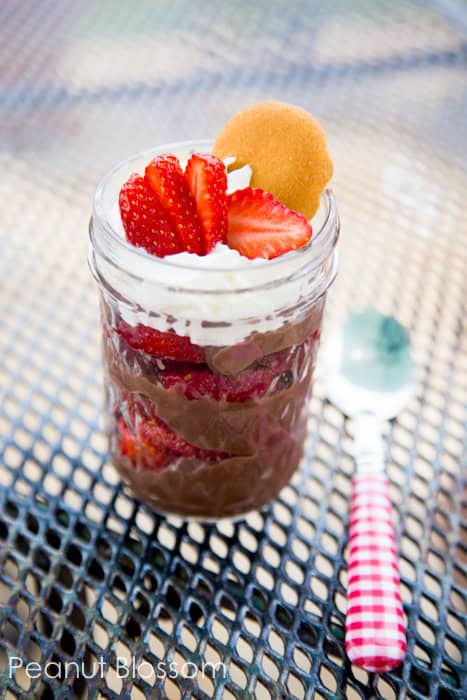 Summer vacation is upon us! I'm not sure about you, but I want to do the next 3 months right! We've got fun family adventures planned and I've been stockpiling ideas to keep my kids busy. The last thing I want to hear in the coming weeks is the dreaded, "Mom, I'm bored!"
But amidst all the activity planning, I realize that summer presents the opportunity to reassess my family's health goals for the year. With that in mind, I'm proud to be partnering up with Kozy Shack Pudding to share my five favorite tips for keeping this summer healthy and happy!
1. 15 minutes outside: Every. Single. Day. Rain or shine, heat or cold. Summertime means zero excuses allowed! My goal is to get my girls out into nature every single day. Here in the Carolinas that's likely going to mean early in the morning before it gets too hot but playtime and exploration of nature is number 1 on our schedule!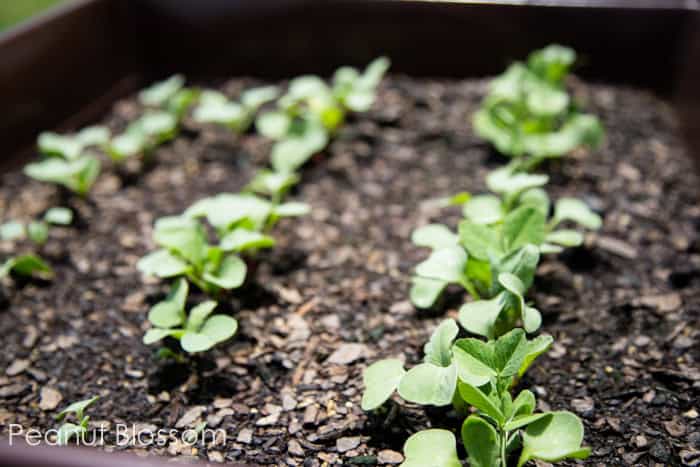 2. Grow a veggie: While we're out there anyways, we're going to be growing a garden! A couple weeks ago we planted a pot full of radishes from seed. They're coming along nicely. We also popped a couple sweat pea plants in there while we're at it. They say kids are more likely to eat foods that they've been involved in preparing. I'm certain this includes ones they've helped to grow. Radishes are the perfect immediate-gratification vegetable for people who don't think they have a green thumb. The seeds sprout within a couple days and they're ready to eat within 4 weeks.
3. Wholesome treats: Summer time and sweet treats seem to go hand in hand. This year we're going to skip the artificially colored popsicles and questionable processed ice cream treats in favor of simple ingredient treats we put together ourselves.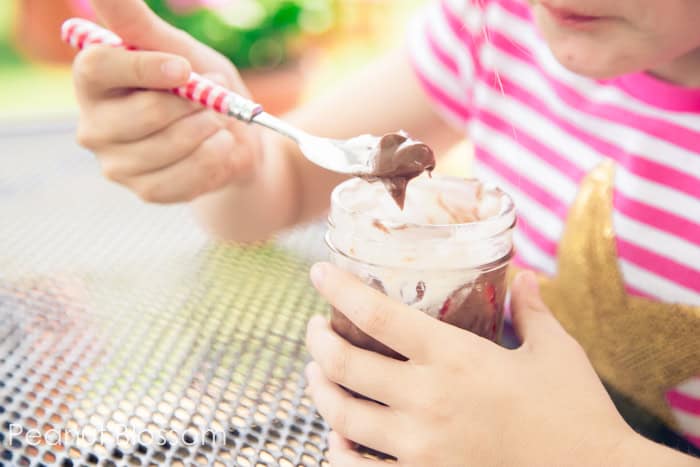 This is also the perfect opportunity for me to increase our fruit intake now that everything is so fresh and in season. We make weekly trips to our local farmer's market and I let the girls pick out whatever catches their eye.
Both of my girls love making pudding parfaits with fresh berries from the farmer's market and some whipped cream on top of the chocolate flavor of Kozy Shack pudding. It takes just seconds longer to prepare than unwrapping a popsicle and I love that they are getting both fruit and dairy into their diets.
You can find Kozy Shack in big tubs that allows you to spoon out just what you want and layer it with your own mix-ins. I love that there is less waste than the individual pudding cups too!
If you're not sure you'll be able to find it at your local store?
They have a handy product locator you can check here.
(Psst: Between you and me, Tim craved the tapioca flavor all during my last pregnancy. I always smile and think of that time when I see the tub in the fridge.)
The Kozy Shack people are completely cracking me up. Have you seen their hysterical little #puddinglove phrases?? Which one is your favorite?
They have a ton more over on their site,
which one would you pin?
I think my favorite is the Mary Poppins reference! Ha!
4. Prep a sunblock basket: With all this time outside in our backyard, it is all too easy for me to forget the sunblock. If we're heading to the pool or an outing, I don't forget but I confess we've had a couple mild burns during the early spring when I wasn't thinking about how intense the light in our yard would be. Now I have a basket of various sunscreens including the spray on variety along with face sticks sitting Right Next to our back door. I see it as we head out into the yard and it is easily accessible right when we need it most.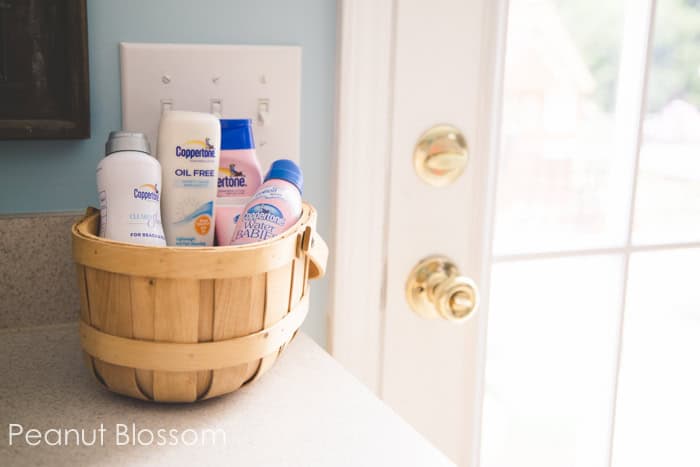 5. Be sure they know your phone number!: At Little Pea's most recent well visit, the pediatrician asked me if she knew our phone number. I was completely taken aback. The Peanut has known it for quite some time and they are almost always together. I realized I've been counting on the older sister to take care of the little one in an emergency. But isn't that the point?? What if Little Pea get's separated from all of us! She should definitely know our phone number by now.
Have you seen this awesome video from Genevieve Goings from Choo Choo Soul on Disney Junior? I am going to be playing this song on repeat immediately!
How about you? Any tips I forgot? What are you doing to keep your kids healthy this summer?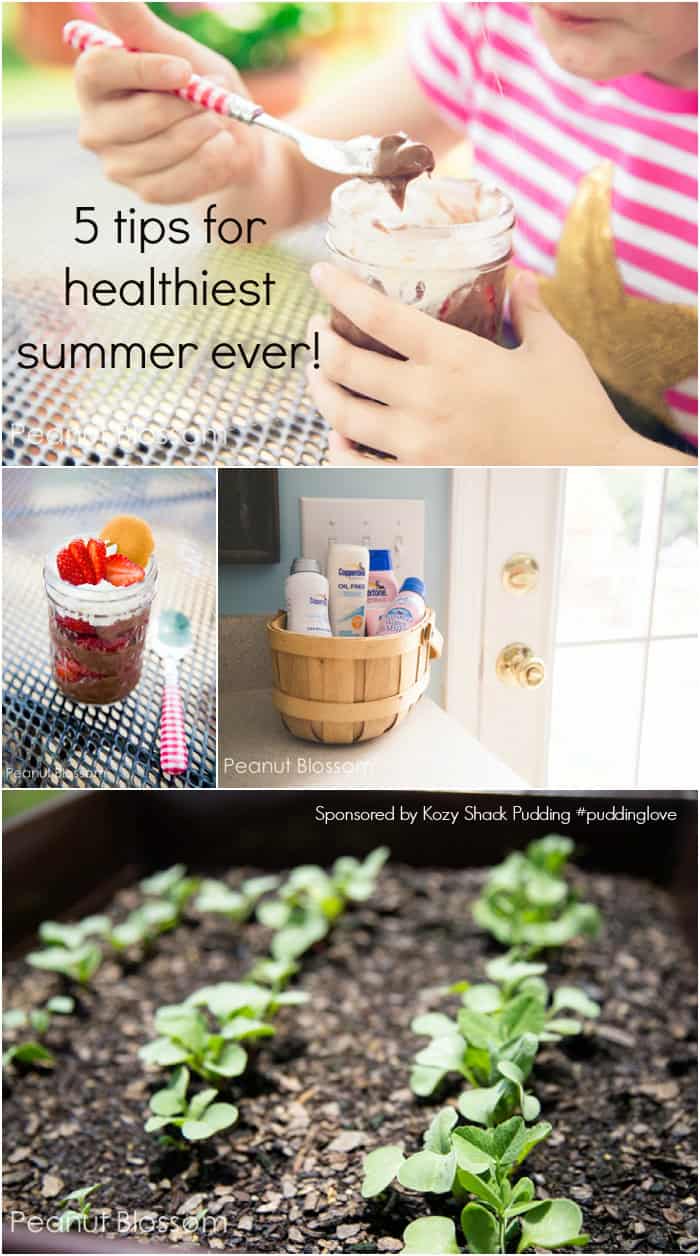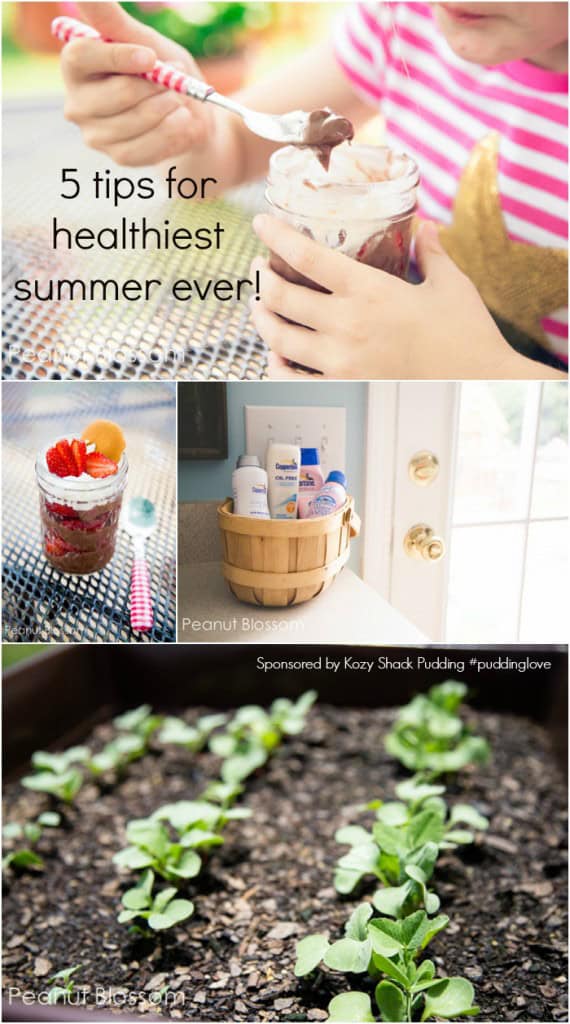 Thanks to Kozy Shack for sponsoring this post. Peanut Blossom is proud to work with brands we trust and we've been serving up Kozy Shack pudding for dessert for years! You may view our full disclosure here.