This post is sponsored by Activia. All thoughts and opinions are our own.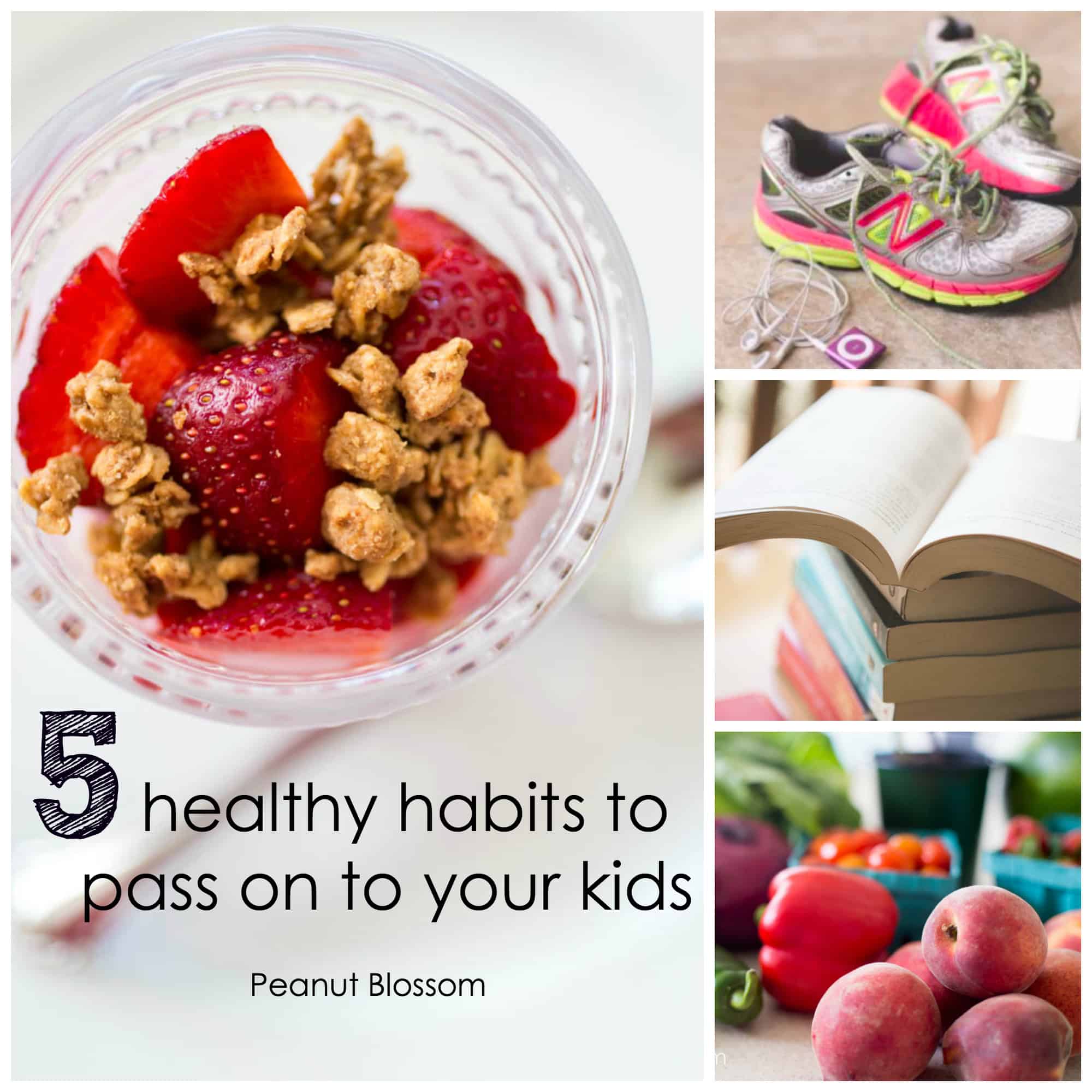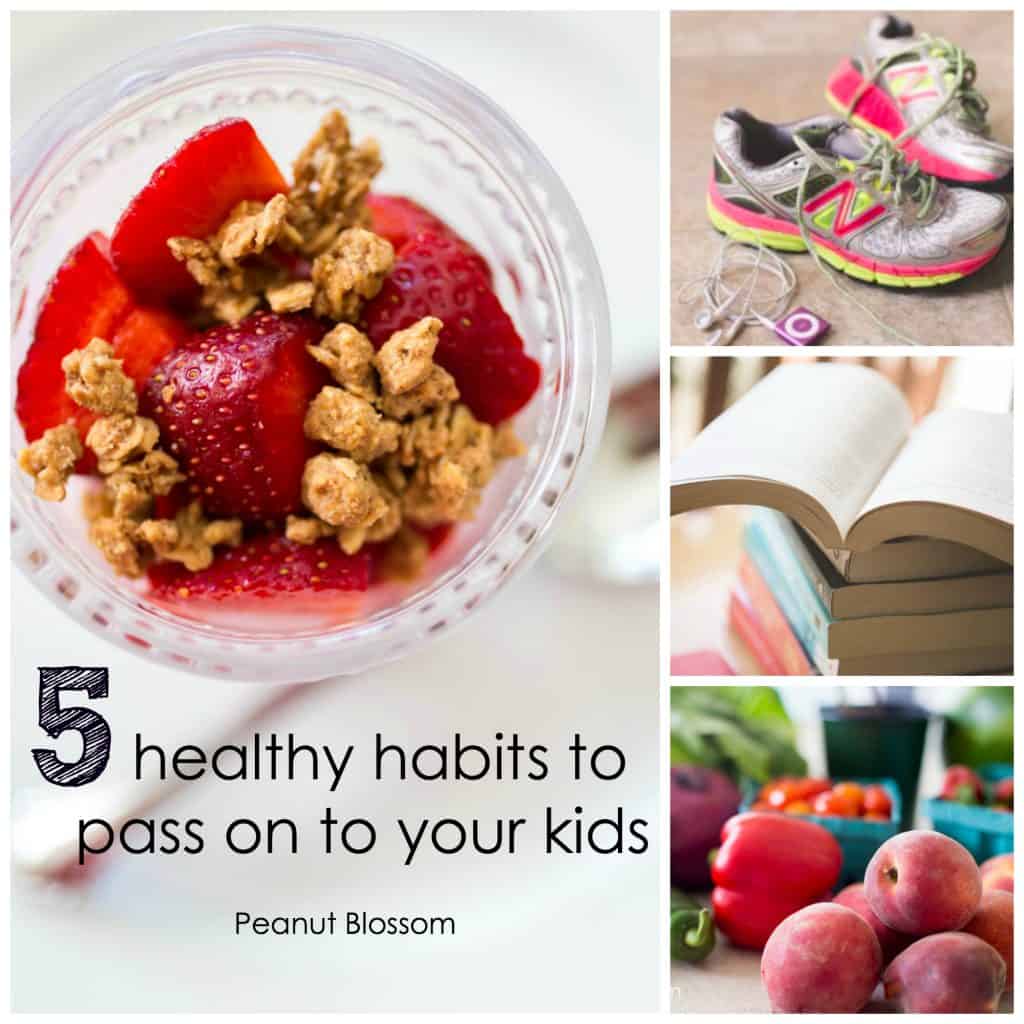 "Do as I say, not as I do!" is not the parenting model I've tried to use on our kids. When the girls were much smaller and much more care intensive, finding time to take care of myself was really difficult. I let a lot of my own self-care go amidst the hustle and bustle of keeping two tiny humans alive and healthy. Now that they are older and more self-reliant, I'm finding I have to work a little harder to improve my own healthy behaviors so I can lead by example. They are always watching and paying attention more than I may even realize, so it's important to recognize that modeling my own self-care is going to teach them a much stronger lesson than anything I've tried to just tell them.
5 healthy habits to pass on to your kids: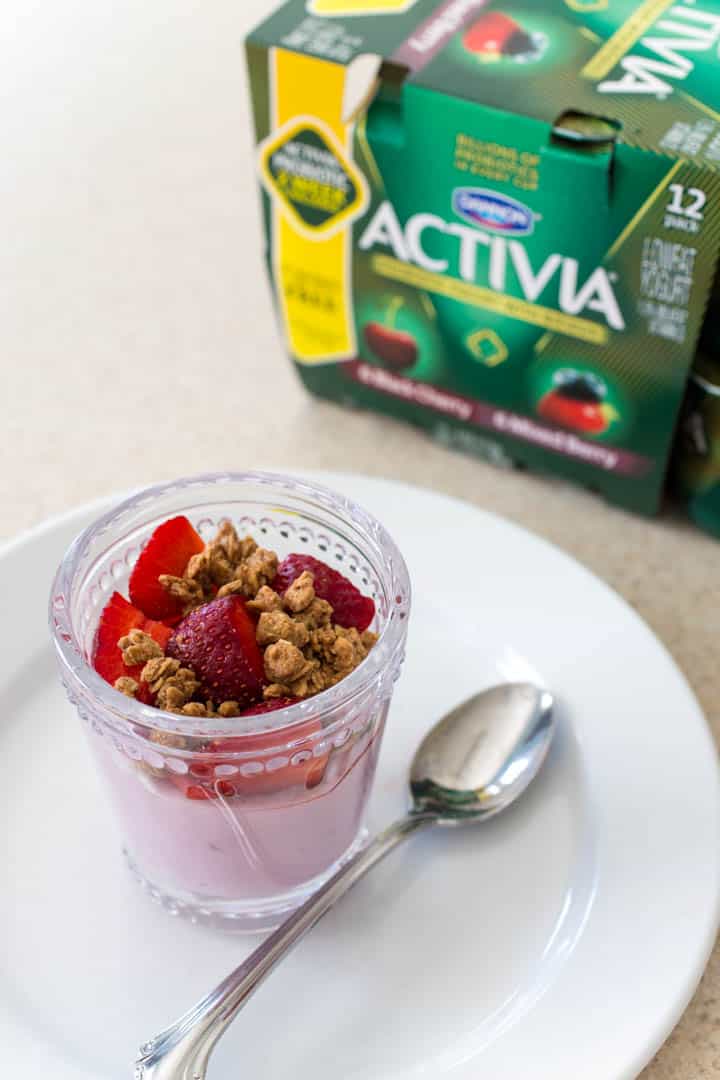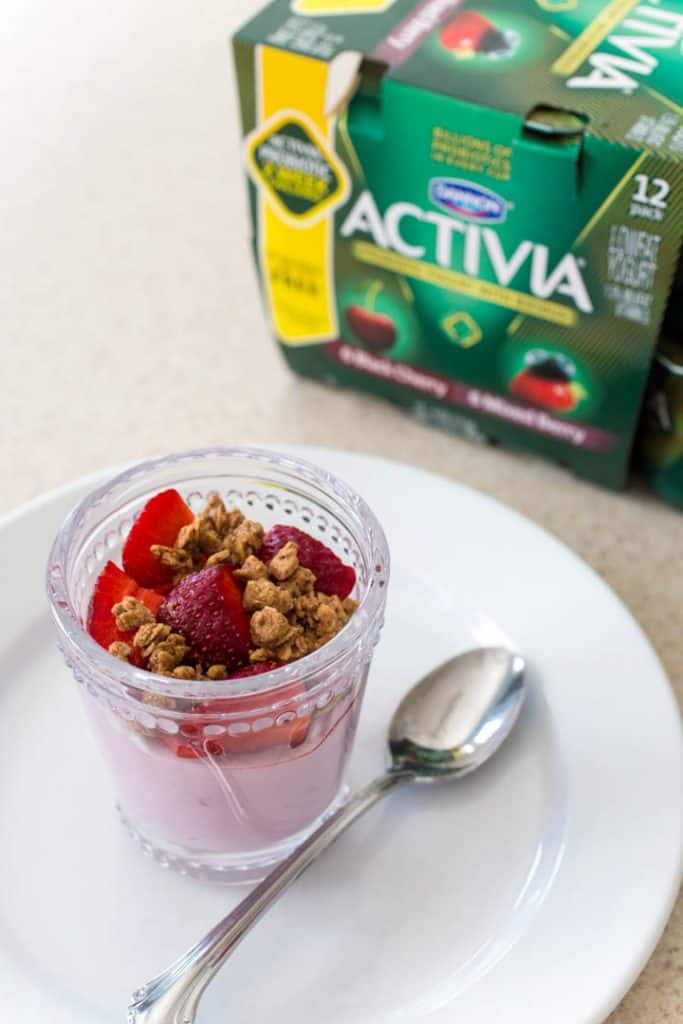 1. Eat a healthy breakfast: I have always struggled to eat breakfast first thing in the morning. It takes me a while to wake up and be hungry. I found myself pushing breakfast on the kids before school while simultaneously excusing why I wasn't eating right along with them.
Tim has always been a better breakfast eater and is obsessed with having a daily yogurt. I decided to follow in his footsteps and take the Activia Probiotic Two-Week Challenge by enjoying the delicious yogurt twice a day for two weeks as part of a healthy lifestyle and simple step to self-care. I love that Activia has probiotics built right in to my breakfast so I can feel my best and be at my best.
Now, while the kids are eating their breakfasts, I fix myself a bowl of yogurt with some fresh berries. It's a light start to my day and I love eating it alongside the kids. Available in vanilla, strawberry and several other delicious flavors, the five different live and active yogurt cultures in Activia lowfat and nonfat yogurts contribute to the exceptional taste, refined texture and sense of internal wellbeing it brings with every bite. With billions of probiotics in each yogurt cup, including its exclusive Bifidobacterium lactis DN-173 010/CNCM I-2494 strain, Activia may help reduce the frequency of minor digestive discomfort, such as bloating, gas, abdominal discomfort and rumbling, when consumed twice a day for two weeks as part of a balanced diet and healthy lifestyle.
2. Drink more water: I had the worst habit -- on top of not eating breakfast I generally started my day with a diet soda. I've never liked hot coffee in the morning: I'm thirsty and want something cold! But I needed something with caffeine to wake me up, so water wasn't cutting it either. I know, I know. Terrible. And the girls rightly called me out on it several times.
I finally switched to iced coffee with a splash of milk for my breakfast alongside Activia yogurt and fruit. Having that dose of caffeine in the morning helped me to avoid drinking soda later in the day. Now I rinse out my iced coffee tumbler and add ice water. By adding the hydration provided by the water, and the nutrients found in Activia, like calcium and potassium, my healthy routine has improved dramatically. I try to keep ice water and an Activia probiotic dairy drink with me around the house or in the car for errands. Having water and a snack nearby helps keep me from getting too hungry.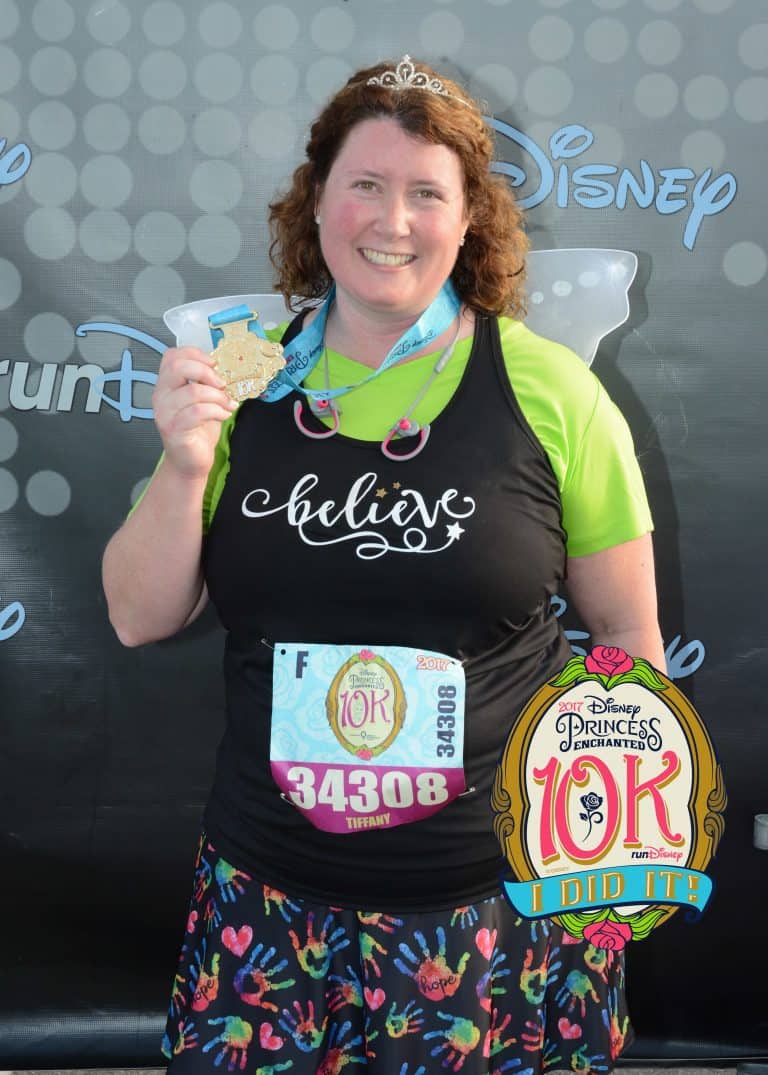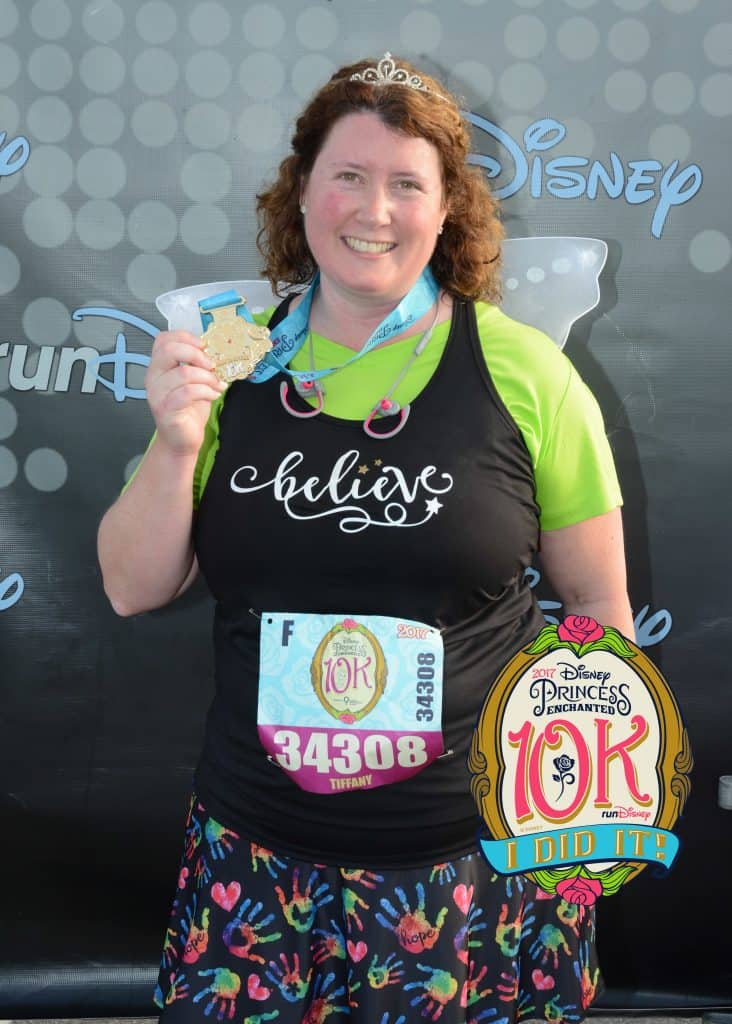 3. Show that exercise can be fun: I'm still working on this one. Despite three years of runDisney Princess races under my belt, training for the run is a fairly miserable experience. I've done a good job showing that the final PAY OFF can be fun, but I need to do better with modeling the day-to-day of it. I was so sore after this year's 10K and I realized I need to add more cross-training to my routine before 2018's run. I want to add a Pilates or yoga routine and am looking forward to summer break when I can have the kids join me. I think it would be fun to learn it together.
4. Read books for YOU: Health isn't just about what you feed or how you move your body, your mind matters too. Reading for pleasure is a great way to lower stress, and is an amazing habit to impart on your kids. The Peanut Blossom Book Club for Recovering Readers has finally turned me into a 100% recovered reader this year. While I used to struggle to fit in one book a month, I've read 14 books already this year! The girls have noticed, and it has paid off. We talk about the books we're reading at the dinner table and Little Pea asked for (and received) a Kindle Paperwhite for her birthday gift last week. She's been going to bed with it every night since.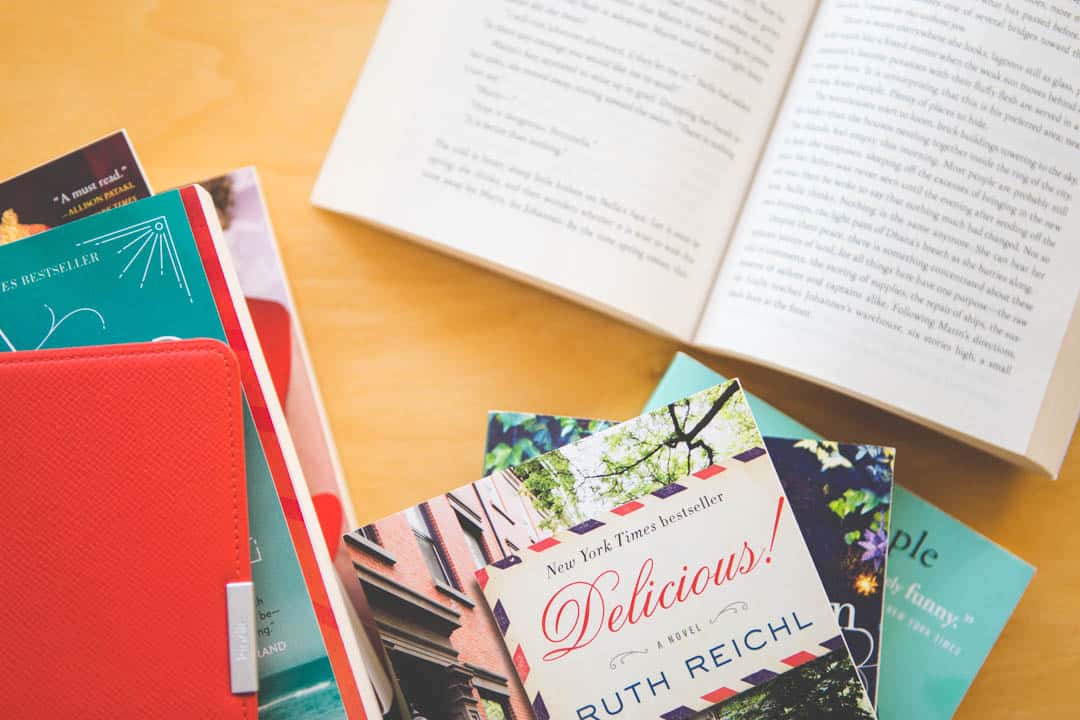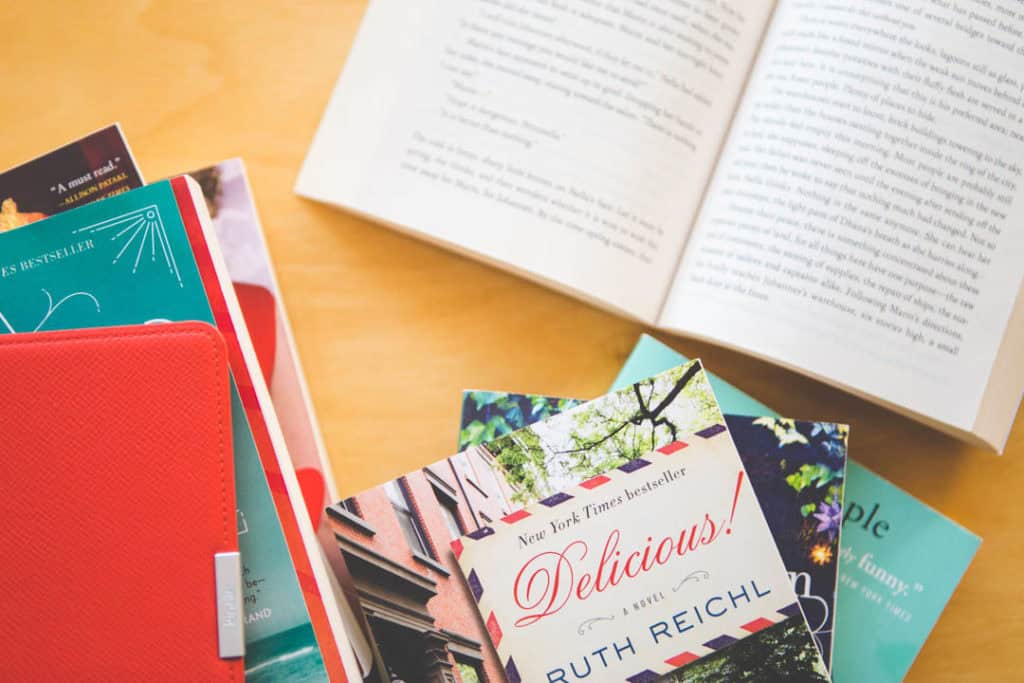 5. Go to the doctor: I wouldn't dream of not taking my kids to the doctor if I suspected something was wrong. I'm too embarrassed to admit publicly how long it's been since I've had my own check-up. I've struggled to find doctors I mesh with since our move so it's been hard to get into the routine of annual check-ups. Last week, I finally sucked it up and called a dermatologist for a body scan. With my fair skin and prevalent freckles, this is a crucial visit for me. Of course he found a suspicious mole on my front thigh that had to be removed. I'm waiting right now for the results and kicking myself for not having gone sooner.
I made sure to use this as a teaching experience with the kids. I've talked with them about how I should have called sooner, and how even though I was a little nervous to go in, I ultimately felt much better getting checked. They asked if I regretted going now that I know I had to have a mole cut out. I told them no, that I'm relieved he was competent enough to find something that could be wrong, and I feel better with it gone.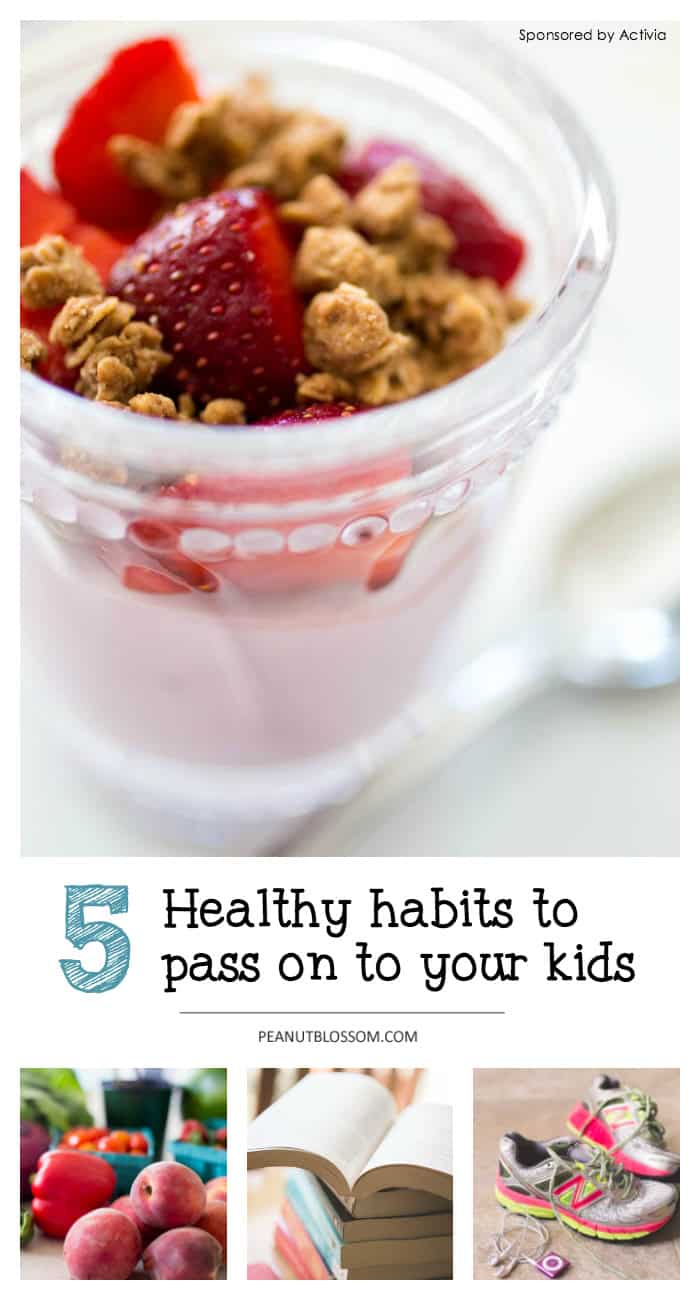 Healthy Change Baby Steps:
Making changes towards a healthier lifestyle are best done baby step by baby step. If you want to establish routines that stick, pick just one goal to work on before adding another. I'd recommend starting with a healthy breakfast first! It starts your whole day off on the right foot and makes it easier to choose wisely the rest of the day.
For more information about Activia visit Activia.us.com