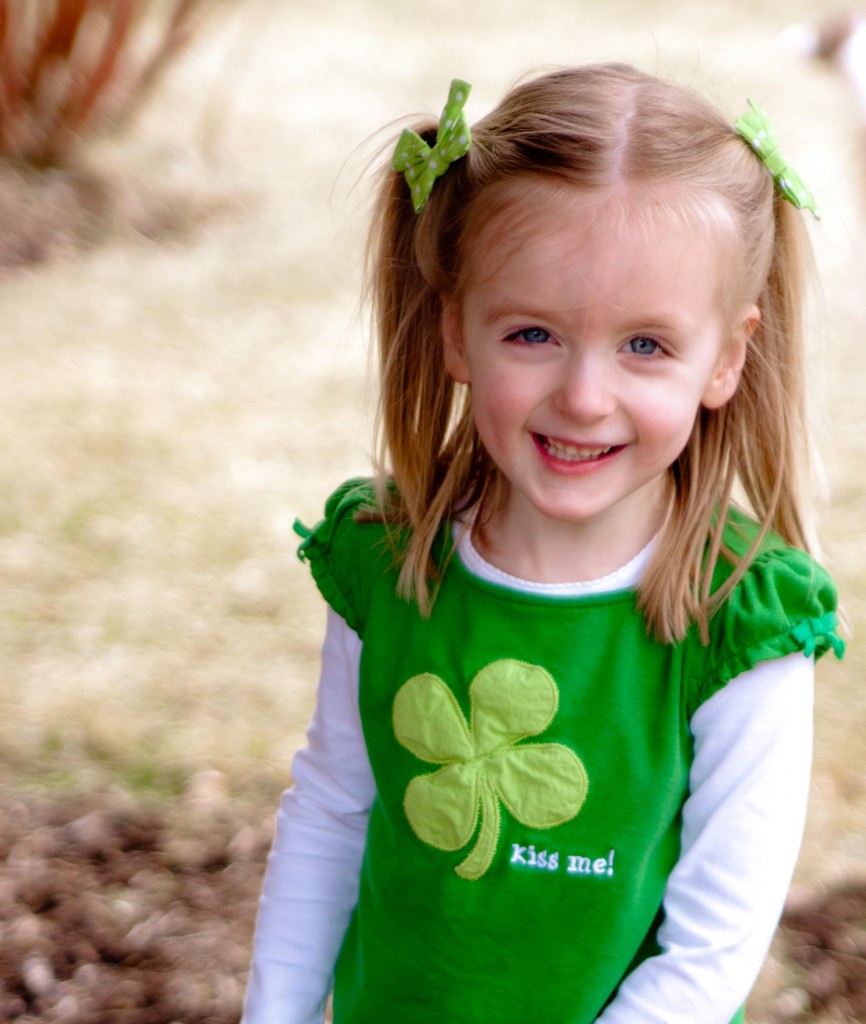 The munchkins and I are enjoying our very spring-like St. Patrick's Day today. The Peanut and I went outside during Little Pea's nap and blew bubbles and kicked around a ball for a while. The weather is just fantastic!
To celebrate today's holiday, we have a lime green punch cake chillin' in the fridge, hung fresh shamrocks over the dining table, read a story about leprechauns, and I'll be making a new recipe for our dinner this evening--Irish Beef Hand Pies courtesy of Everyday Food.
Poor Little Pea still can't enjoy our table food. Would someone please tell her to stick to the baby purees?: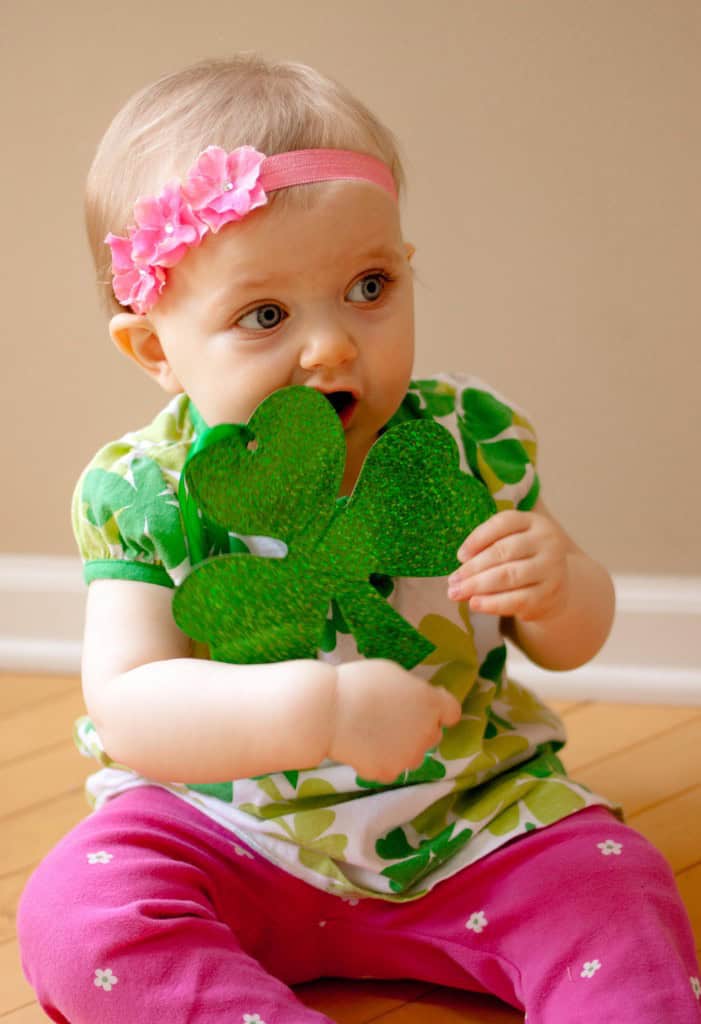 Assuming all goes well, recipes will be shared soon. How about you? Are you doing your own "wearing of the green" today?