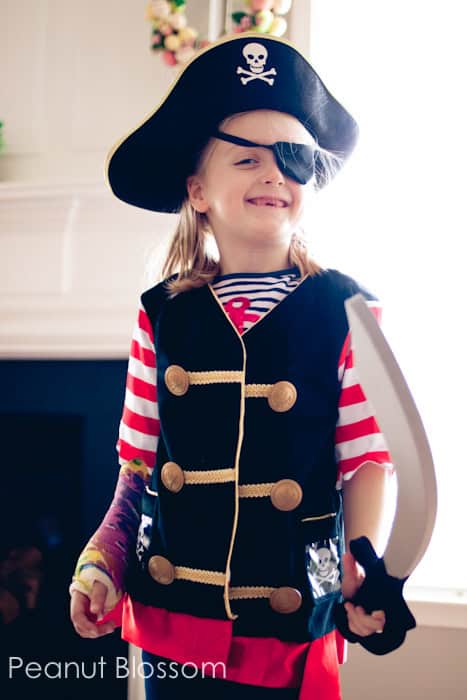 The Peanut is 6. Officially two hands are required for counting.
You may notice that one of those sweet little hands is covered in a cast. My poor birthday girl broke her elbow 2 days before her birthday last week. As we were sitting in Urgent Care she chastised me for telling the receptionist she was 6:
"I'm not 6, mommy, I'm 5! You can call me 6 after my birthday but I like to hear you call me 5 until then."
You got it, baby. I'm sorry to have rushed you, I for sure did not mean to make time go any faster than it already is.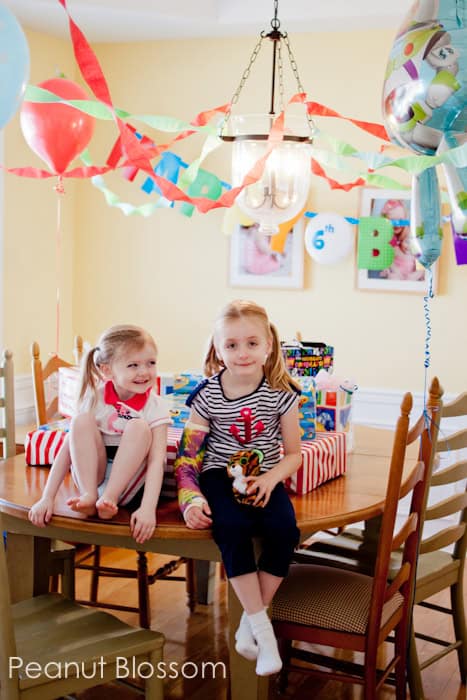 But now I can officially call her 6. We were told repeatedly it was the Best Birthday Ever! And I'm so glad. She was worried birthdays wouldn't be as fun in North Carolina as they were in Illinois. I'm relieved to hear she thinks they're even better.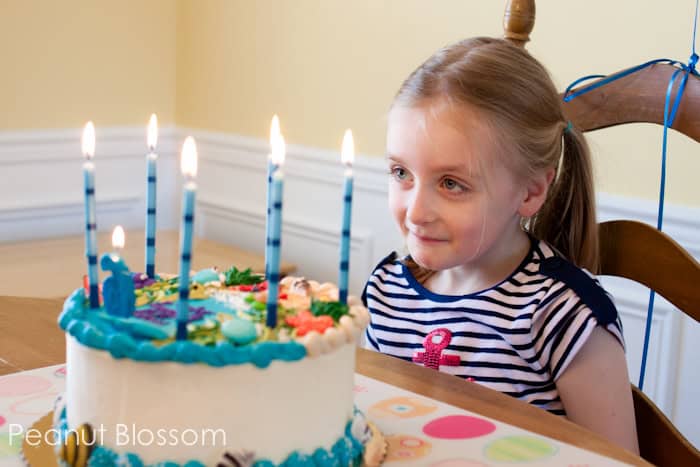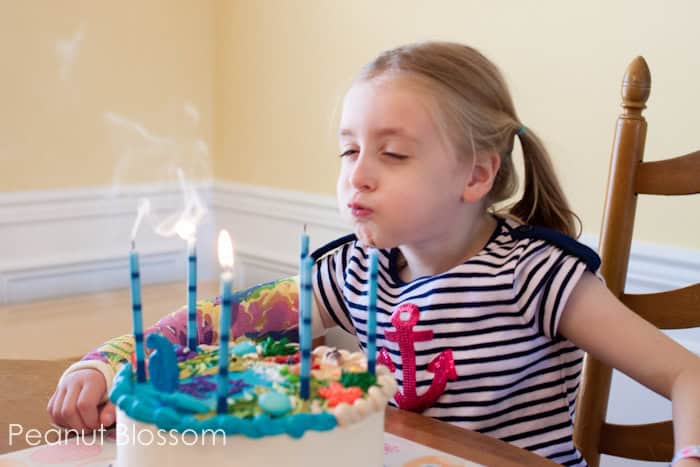 She requested a Pirate Party to mark the occasion and we were happy to oblige. I'll have a full recap after her friend party in a couple weeks. I just had to share a few of these from our family-only celebration.
Her request for the birthday dinner was her absolute favorite: chicken legs. Handyman Tim decided to just serve up the entire platter. For a moment she thought he was serious and she was so excited. Ha!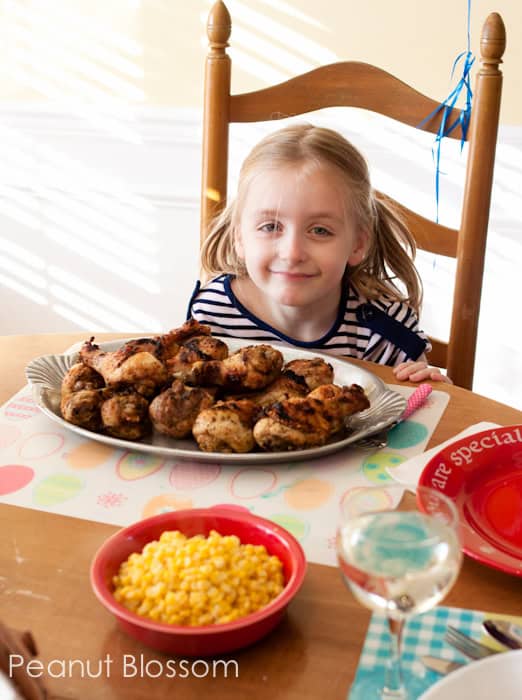 My little Peanut could not possibly make me any prouder. She is so smart, so funny, and so sensitive and sweet. Brave doesn't even begin to describe her. When she was in so much pain with her elbow she never cried or screamed or fussed as the doctors did what they needed to do. And that was when she was only 5!
I can't even imagine how much more she'll accomplish now that she's 6.
Happy birthday my little love.