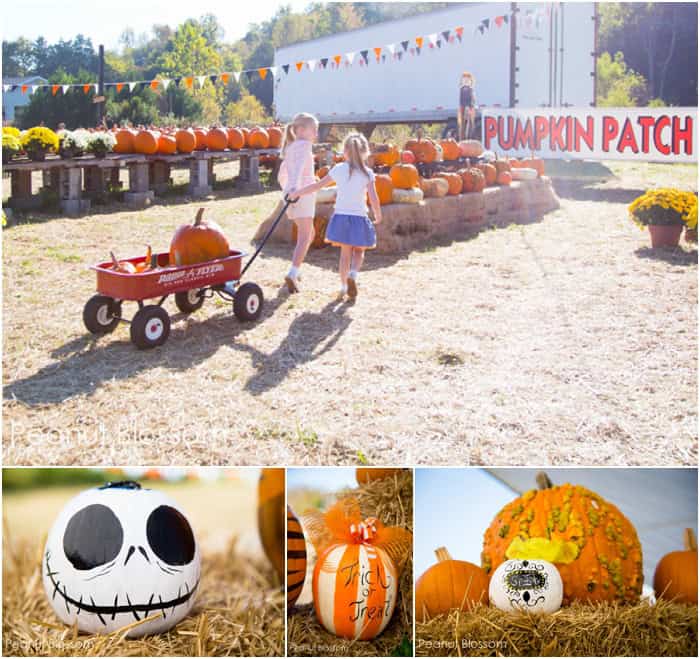 Just like last year, fall snuck past me and I realized the Sunday before Halloween that it was now or never! This is getting to be quite the habit for us so I'm owning up to my own procrastination style of celebrating and claiming that this is a new family tradition! I think it is actually quite fun to have one fun-filled week of festive activities rather than spreading it out over several weeks.
I thought you might enjoy following along and being inspired with how we do Halloween with our impromptu last-minute style. Today is Day 1 of Procrastinator's  Halloween Week. Join us each day right up till the 31st for fun easy things to do with your kids to make the most of this spooky holiday.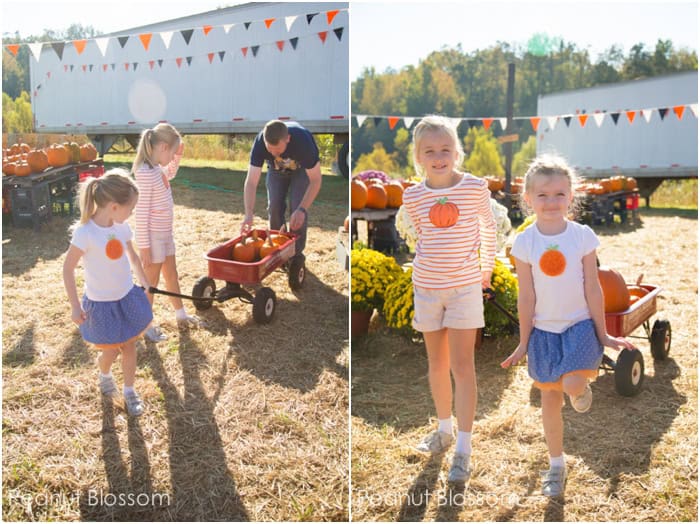 Pumpkin Picking:
We seem to start with this activity each year. It definitely sets the tone for the season. Bonus points for waiting this long to get our pumpkins--they'll last longer!
We found this adorable patch that popped up in the parking lot of Little Pea's preschool, talk about convenient! In prior years we've found patches in church parking lots, the Home Depot, and a local farmer's hot spot. It doesn't matter where you get the pumpkins, you can snap some cute shots of the kids at any of those places! Just be sure to crop in closely and no one will ever know!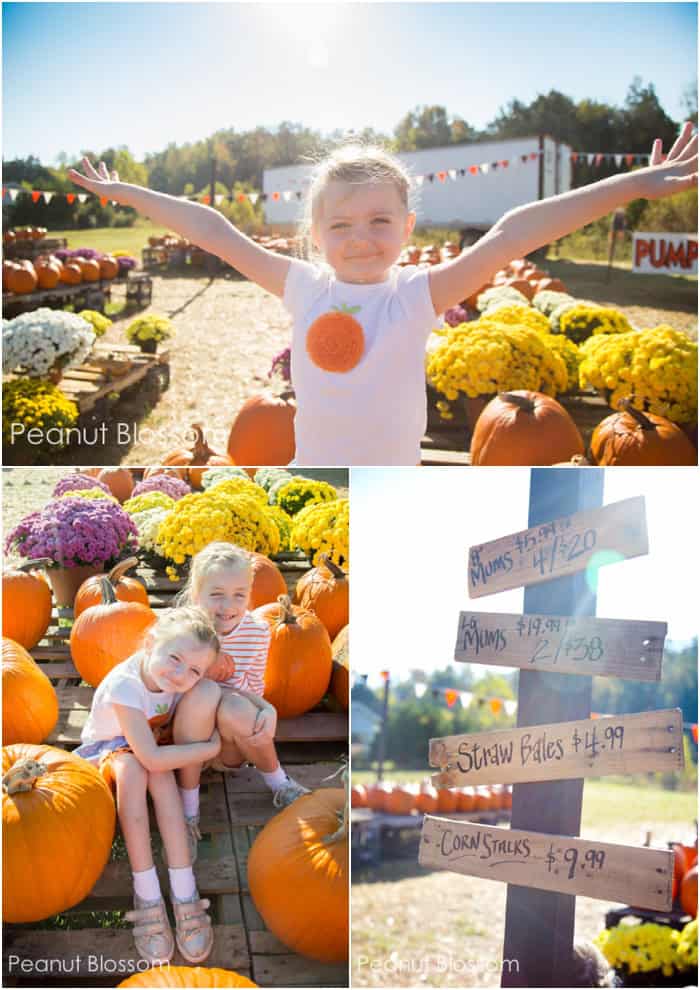 I love getting shots of each girl separately as they pick out their pumpkins. This is one of my favorite memories from my own childhood, so we make a big fussy deal over it even if the whole thing only takes about 10 minutes.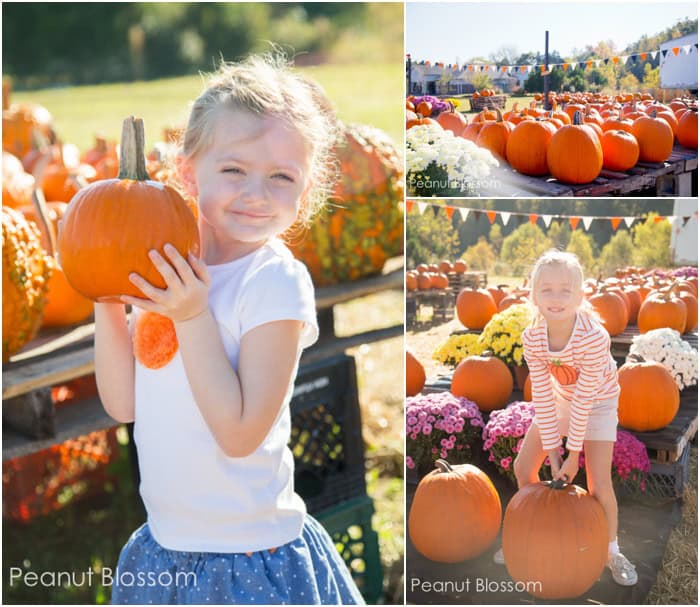 For now, we just bring the pumpkins home and display them in the front of the house. Actually carving them won't happen for us until later this week. But if carving wasn't something we wanted to do, I adore the painted pumpkins in the collage at the top of this post. How easy and cute are those??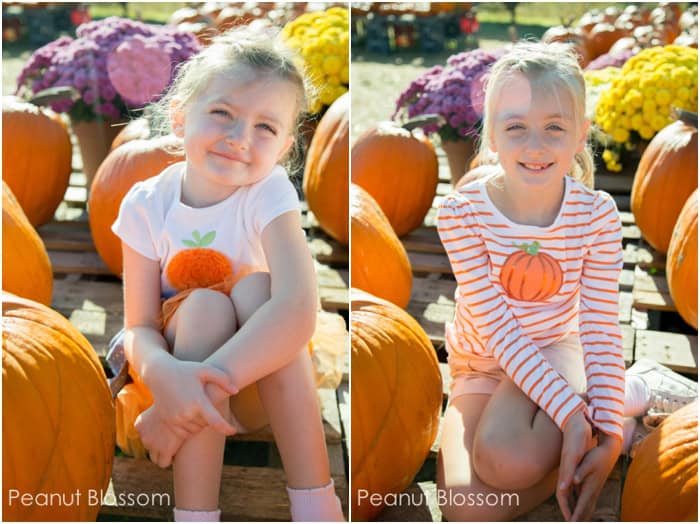 I'll be sharing some extra last-minute ideas over on Facebook all week. If you want to follow along, just come on over and check it out!: