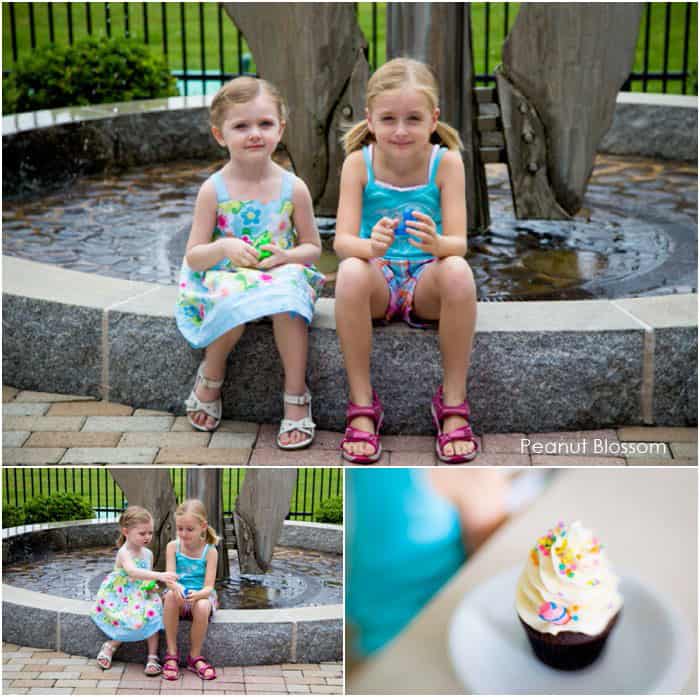 We have just 4 more days until Little Pea starts preschool and just 9 more days until the Peanut heads back to school for first grade! Where did this summer go? In a last days of summer panic, I realized we weren't quite ready for school to start. The girls needed a little trim. In a spur of the moment decision, we made this the first year in a new annual tradition:
Haircuts & Cupcakes Day!
The local haircut spot is right next door to a cupcake bakery. The Peanut had a coupon for a free cupcake. 1 + 1 = New Tradition!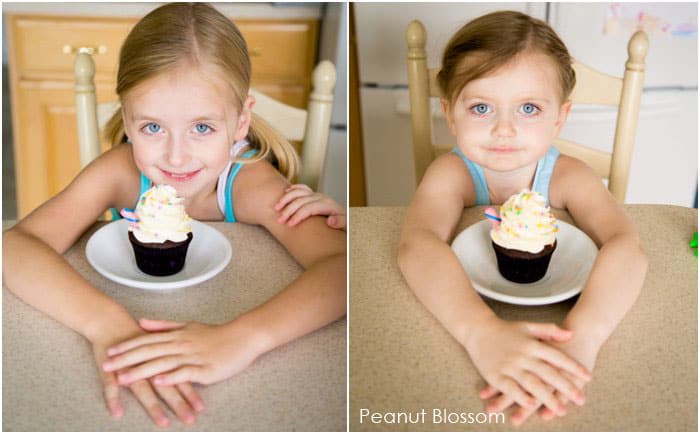 In the end, we decided Little Pea should continue to grow her hair. She let me put braids in for the very first time and loved the way she looked. Both girls were uber protective of their treats and struck the same pose. Ha!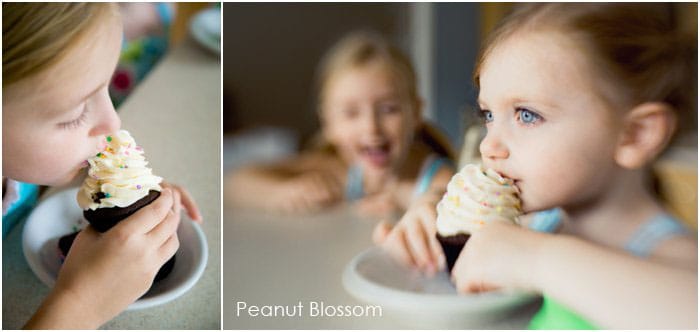 Little Pea is In The Zone with all that frosting.
This was such a simple thing for me but such a huge deal for my girls. It's amazing to me how if you dub something with a goofy name and make a big deal over it, they are more than willing to jump on board with a celebration! We had so much fun, I know our Back to School routine will include this every year.
What's your favorite tradition for Back to School?